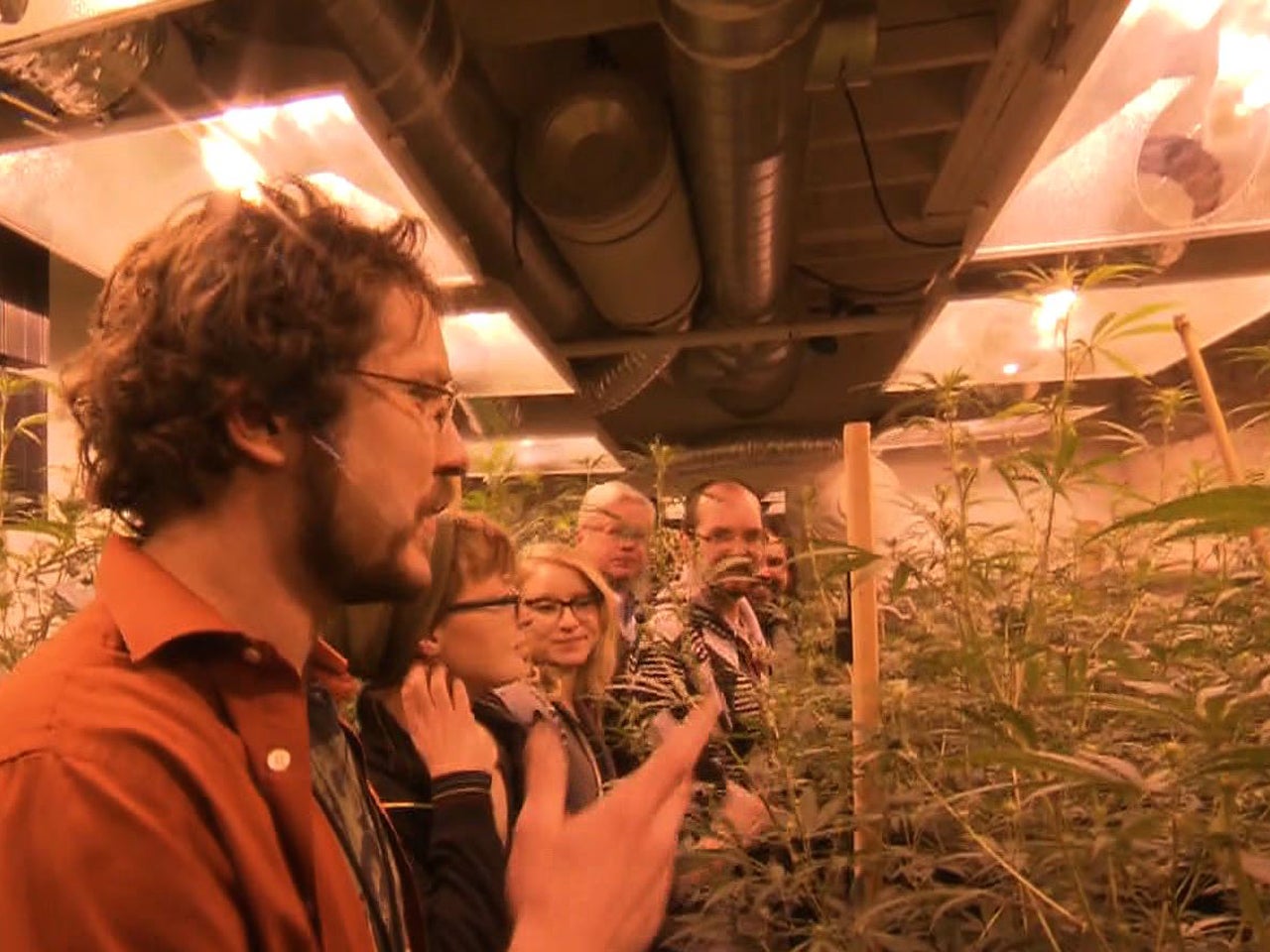 Will "cannabis lifestyle" tourism benefit Colorado?
Two years ago, voters in Colorado and Washington state decided to legalize recreational marijuana use. Under the new laws, tourism is booming in Colorado, and a new type of entrepreneur is profiting from it.
Call it cannabis capitalism - the latest leaf to sprout from legalized marijuana.
Michael Eymer's pot tours cost $240 a person. His introductory price is $120. A group recently showed CBS News how it will work when real tours start this weekend.
"Basically, what we're trying to do is show people the cannabis lifestyle," Eymer said.
Eymer has bookings - and belief - that he's in on one of Colorado's new growth industries.
"I've got 30 limos at my disposal, so if you want to go on a tour this Saturday ... we're good to go," Eymer said.
Pot tourists will see how marijuana is grown, visit a paraphernalia shop, complete with a demonstration by a glass blower, and have numerous chances to buy recreational marijuana.
And the tourists are coming. At Medicine Man, which sells medicinal and recreational pot, Andrew checks IDs. He said about 40 percent of the IDs he checks are from out of the state, mostly from Texas.
Heather McNeely is from Texas, recently visiting Colorado for a ski vacation that started with a stop for pot.
"This is my first time, so I thought I might as well try it legally," McNeely said.
Michael Feeley is part of a group called Smart Colorado, concerned that legalizing marijuana - and selling tours to pot shops - will hurt tourism by scaring people away.
"I think we've taken a little bit of a black eye," Feeley said. "I think the whole world is watching how we take the first steps on the first massive commercialization and development of an industry."
Feeley added, "I don't think people who are serious about enjoying themselves, bringing their family, bringing their businesses here are going to come to Colorado because they can get a ride to a pot store."
Appropriately enough, Barry Petersen reported, the pot tour ends at a sub shop, where Acapulco Gold is a sandwich, and they are ready to help with those marijuana munchies.
Thanks for reading CBS NEWS.
Create your free account or log in
for more features.