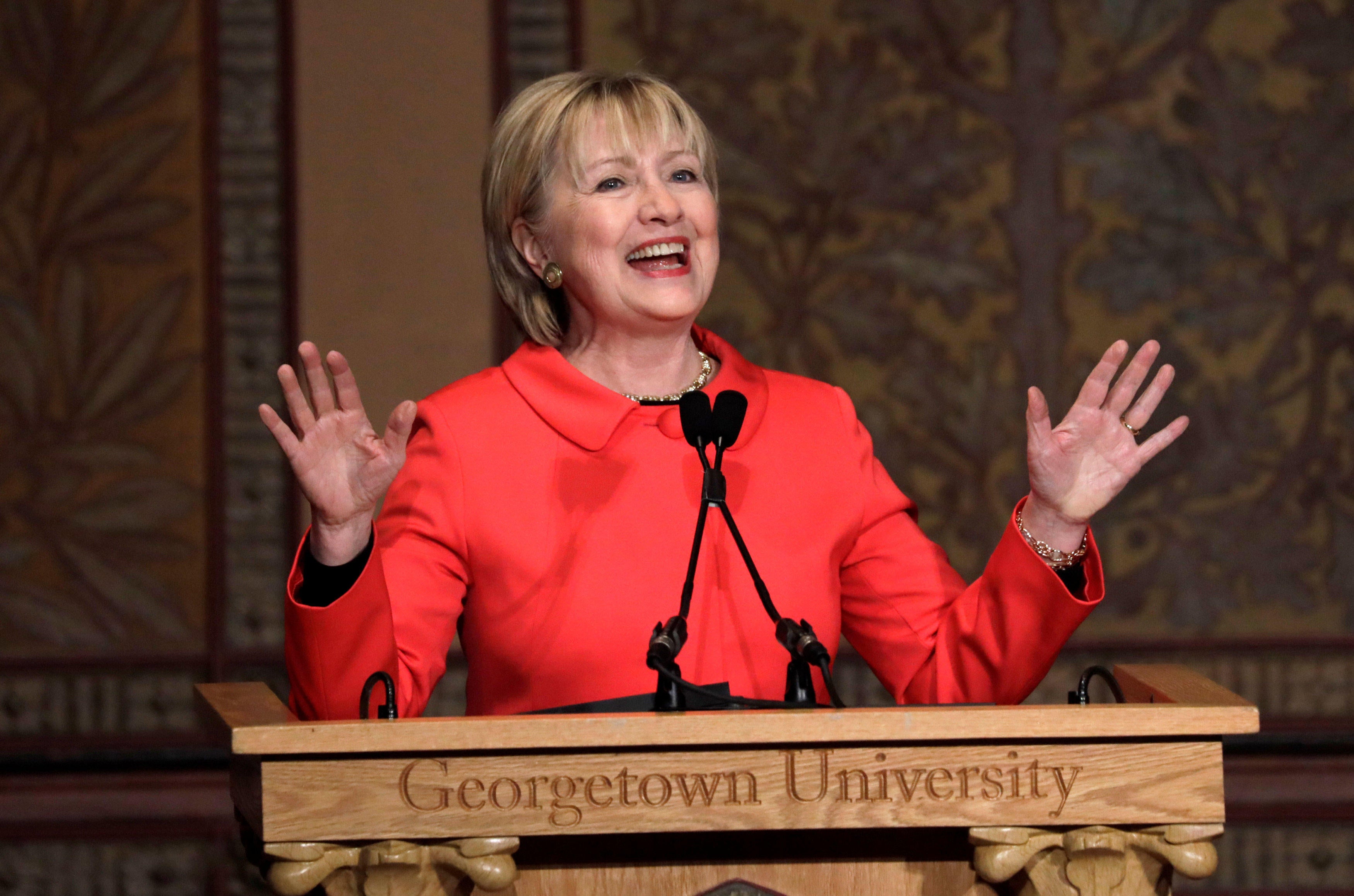 Will Hillary Clinton get involved in the 2018 midterm elections?
Hillary Clinton is hoping to get involved in the 2018 midterm election cycle, but the exact scope of her participation has not yet been nailed down, according to The Hill newspaper.
The 2016 Democratic presidential nominee is studying House districts she won in last year's election, for example, two sources told The Hill. And she could appear on the campaign trail.
"She's very well aware of how she performed in those districts," said one longtime Clinton confidant said, who pointed out she won Republican Rep. Darrell Issa's district in California by 8 percentage points. "She knows she came close in about a handful of others. She has studied this stuff thoroughly."
After some time laying low after her loss in November, Clinton has been much more active, returning to the public spotlight. In May, she launched a political action committee, Onward Together, which will work with and help fundraise for political groups that support the Democratic Party.
According to the announcement in May, Onward Together plans to help Swing Left, a group coordinating strategies for a Democratic takeover in the House in 2018; Indivisible Guide, a progressive organization adopting strategies from the Tea Party Patriots movement; Color Of Change, an online organization for racial justice; Emerge America, an advocacy alliance for involvement of women in politics; and Run for Something, an organization that's helping millennials who seek public office.
CBS News' John Bat contributed to this report.
Thanks for reading CBS NEWS.
Create your free account or log in
for more features.