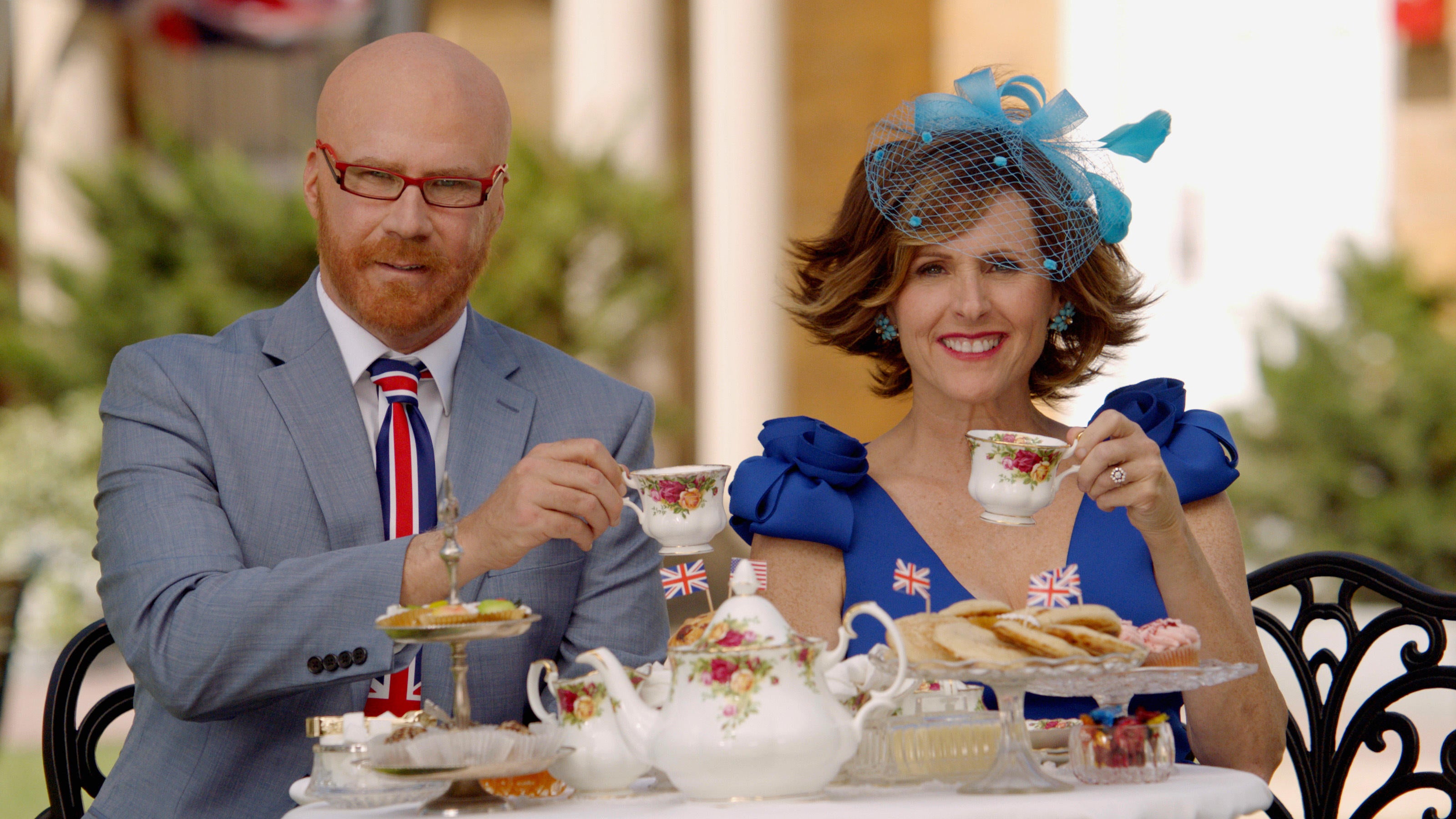 Will Ferrell and Molly Shannon to cover royal wedding as Cord and Tish for HBO
Months after covering the Rose Parade for Amazon Studios, health and fitness expert Cord Hosenback and Tish Cattigan, best known for her two-episode stint on "L.A. Law," are back for the royal wedding. Fans might also know the "Pasadena broadcast legends" as Will Ferrell and Molly Shannon, respectively.
Ferrell and Shannon will host "The Royal Wedding Live with Cord and Tish!" on HBO. The special, which is produced by Funny or Die, will air live, bright and early on the day of the royal wedding, at 7:30 a.m. ET on May 19. It will run again at 9:45 p.m. ET.
In a promo, a red-bearded Hosenbeck, who is claustrophobic, is stuck in a British phone booth and has a minor meltdown.
"I have stress odor now," he announces.
In a statement, Hosenbeck says of the royal wedding, "There will be more luxury packed into that church than all the Bed, Bath & Beyonds combined."
Cattigan adds, "Every little girl dreams of growing up and marrying a prince! Now I get to be front-row center of this fairytale romance. I'll be crying all day!"
Tim Meadows and special guests will also join the duo on screen.
Watch the trailer for the special below.
Thanks for reading CBS NEWS.
Create your free account or log in
for more features.