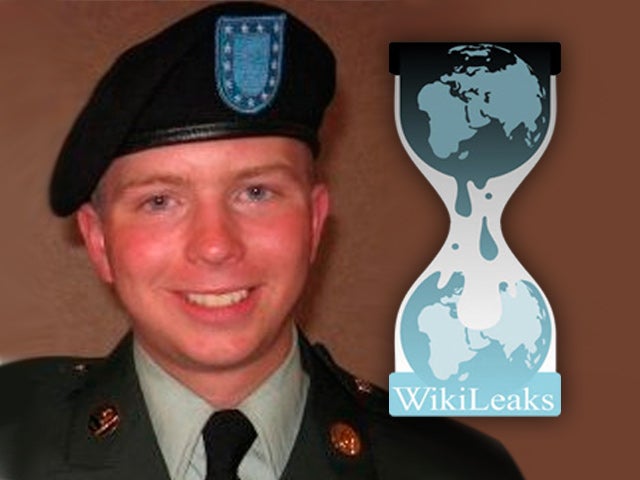 WikiLeaks suspect Manning to leave Quantico
WASHINGTON -- Faced with a growing number of protests about the treatment of Bradley Manning, U.S. officials say the Army private suspected of giving classified data to WikiLeaks is being moved to a medium-security security facility at Fort Leavenworth, Kan.
Accused of the largest compromise of classified documents ever, Manning has been held in the Marine brig at Quantico, Va., since July, 2010, under conditions which spawned not just protests by his supporters, but criticism from human rights groups.
CBS News correspondent David Martin reports that the state department's top spokesman lost his job not long ago after he was quoted as saying Manning was being "mistreated," calling it "ridiculous, counterproductive and stupid." While they may have forced him to look for new work now, P.J. Crowley's comments attracted the attention of President Barack Obama. The president said he "looked into" Manning's treatment at Quantico, and ultimately defended it.
Despite the Nobel Peace Prize winner's confidence, Amnesty International has said Manning's treatment may violate his human rights. A committee of Germany's parliament has also protested about his treatment to the White House.
Manning is being held in maximum security in a single-occupancy cell at Quantico, and he is stripped naked and made to wear only a suicide-proof smock to bed each night. The army prison at Fort Leavenworth is a new, medium-security facility where he would be subjected to less severe restrictions.
Pentagon spokesman Jeh Johnson said Tuesday that Manning can be moved now because his interview in the Washington region to determine his competency to stand trial has been completed. Johnson said the move was in Manning's best interest because Leavenworth's Joint Regional Correctional Facility has a broader array of facilities, including mental, emotional and physical health staff.
The move will not change the fact that Manning is facing charges that could send him to prison for life.
WikiLeaks: U.S. secretly backed Syria opposition
WikiLeaks cable: Italian mob remains "serious and pervasive" problem
Special Report: WikiLeaks
A U.N. torture investigator said Monday he was frustrated at being denied an unmonitored visit to Manning.
Juan Mendez said the U.S. government "has not been receptive to a confidential meeting" with Pfc. Bradley Manning. He said in a statement that a monitored conversation would be counter to the practice of his U.N. mandate.
Officials at the U.S. mission in Geneva said they weren't immediately able to comment.
Pentagon spokesman U.S. Marine Col. Dave Lapan said in a statement, however, that Mendez is free to meet with Manning with his consent but said an unmonitored visit can't be guaranteed.
"At Quantico, such a guarantee is only reserved for attorney-client communications," he said.
Thanks for reading CBS NEWS.
Create your free account or log in
for more features.