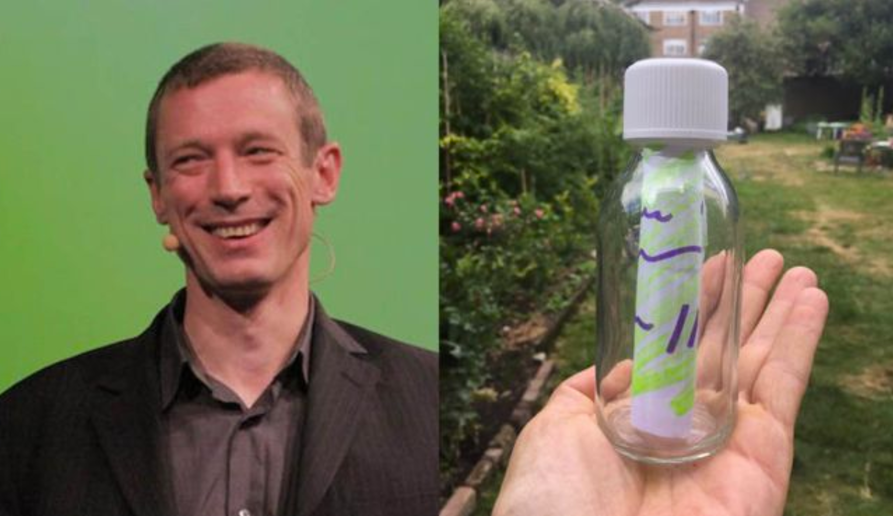 Widower under fire for littering beaches with 2,000 messages in bottles
Eighteen months after his wife, Julia, died from breast cancer, Craig Sullivan went on a mission -- to find another great love.
He considered dating sites and matchmaking services, but somehow, to the 49-year-old, that method of finding a partner seemed cliché.
With a little inspiration from The Police song "Message in a Bottle," the man from North Lanarkshire, Scotland, came up with the perfect plan.
"That started me thinking. If I could find some good places to throw some bottles, they might wash up on your shore," Sullivan wrote in a blog post. "You might open one and read a message."
On July 20, Sullivan went on a week-long journey around the United Kingdom, determined to spread his love letters far and wide.
"I don't have expectations that this will lead somewhere or that it has to have a romantic conclusion," Sullivan added. "It's the journey and the unknown future that's the most exciting part."
Unfortunately, not everyone was as thrilled by the idea as Sullivan.
Several of those who received the love letters accused Sullivan of littering and polluting the environment.
"Hi Craig, I love how romantic your idea is but please reconsider putting all of these into the sea, lots of us spend hours picking up beach," one woman responded in a letter of her own.
"How about joining a big beach clean, you may pick up a hobby & meet someone there too? We deserve love & clean beaches," another replied.
Sullivan was reported to the Scottish Environment Protection Agency (Sepa) after releasing about 200 of the bottles into the River Cree in Dumfries and Galloway, Scotland, according to BBC News. Sepa said the bottles were removed from the river by locals.
Sullivan told BBC News he stopped releasing the bottles after he received a notice from Sepa, along with several angry responses from people around the U.K.
"The abuse was not very good. In several instances it got out of hand. It was never my intent to harm the environment. It was more accident, naivety as well as stupidity in the execution," Sullivan told BBC News, explaining that most of the bottles washed up on a beach in Wales or got caught in a net at the River Cree.
But Sullivan doesn't regret his decision.
It has been more than a week since he dumped the bottles and the 49-year-old says he's already received 50 responses from women who have shown an interest in getting to know him.
"I am genuinely sorry for upsetting people, but I do not regret what I did," Sullivan said.
Thanks for reading CBS NEWS.
Create your free account or log in
for more features.