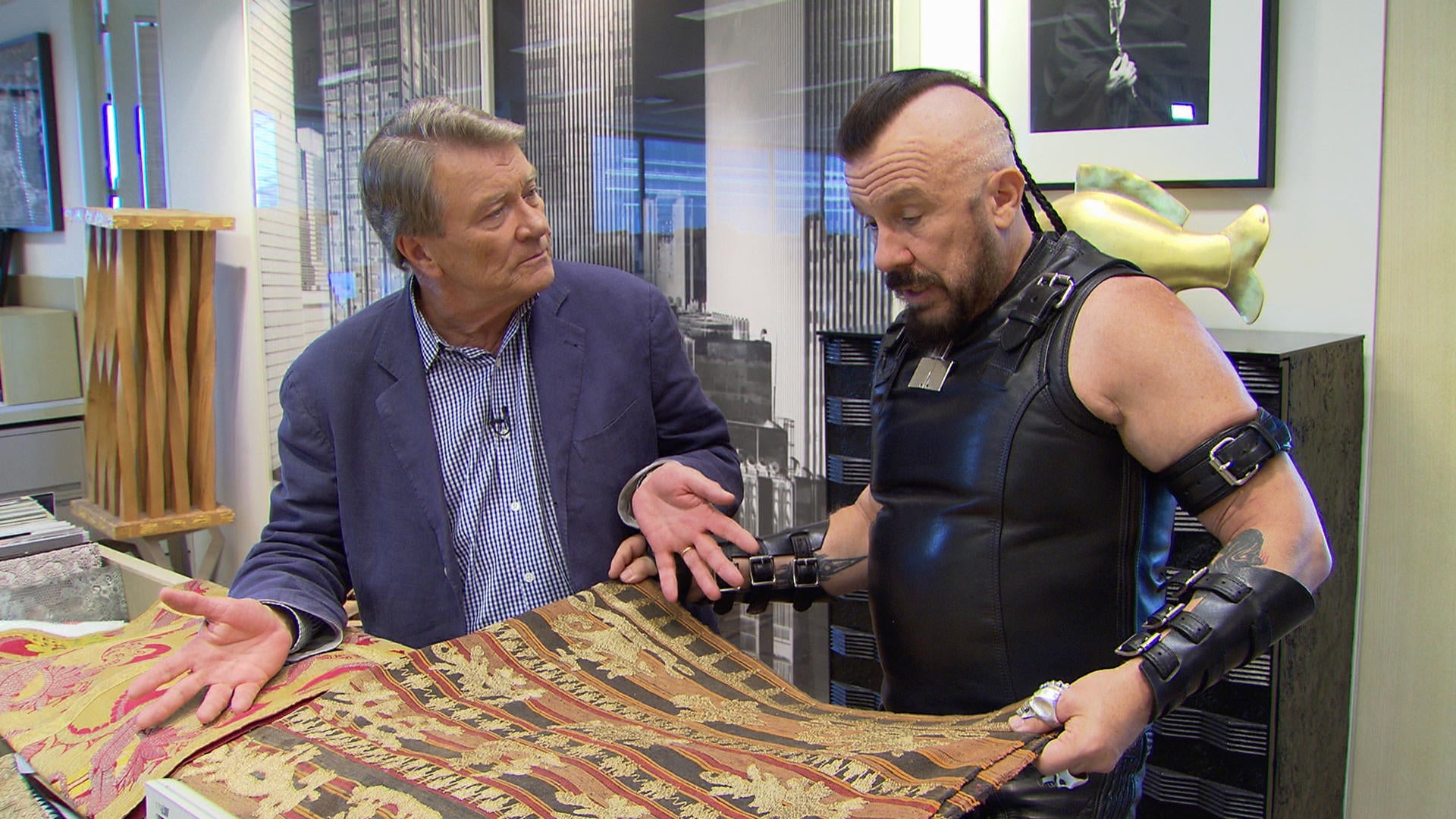 Why art is the center of Peter Marino's universe
Peter Marino's personal aesthetic could be described as "biker chic." The architect wears a lot of black and lots of leather. So it might be surprising that a 19th century Sumatran wedding skirt speaks to him.
"The combination of colors — this black, orange, and red — makes me crazy," Marino tells correspondent Steve Kroft in the clip above. "These shapes are something that I would not have thought of."
60 Minutes visited Marino in his office as part of this week's profile on the elite architect. On the broadcast, Kroft describes him as "an amusing, ironic, highly accomplished artist and businessman with a sensitive soul." Marino designs homes for the world's wealthiest, and retail spaces for high-end luxury brands, such as Chanel and Dior. He oversees a staff of 150 designers and architects. The firm turns out between 50 and 100 projects a year.
All that inspiration must come from somewhere, and Marino's art and textile collections help.
"Anytime I see an unusual combination of colors or patterns or texture, I buy it," Marino tells Kroft as he shows him some pieces from his textile library. His collection spans 500 years, and it includes pieces like a colorful Sumatran wedding skirt and a centuries-old Venetian silk that's threaded with gold.
His textiles might inspire designs for curtains or sofas. He might take the shape from a pattern and print it on a linen. Or he may just sell the piece as a work of art.
"All this is interconnected in the arts," Marino says, "so I look for inspiration out of all of it."
Marino started collecting art years ago. Many of the pieces that he keeps in his office are museum quality and are there to inspire his staff.
"I collect art like other people eat pizza," he says. "I can't get enough of it. I need a constant source of inspiration."
Marino is also a patron of the arts. He often commissions new works for his designs from up-and-coming artists, exposing their work to a broad audience.
His love of art doesn't stop at the visual. Each summer, he hosts a lavish party to introduce talented, young musicians to a well-heeled audience.
"I always look for inspiration," he says, "and the creativity of artists is an essential element to my life, my work, and my happiness."
This video was originally published on April 2, 2017.
Thanks for reading CBS NEWS.
Create your free account or log in
for more features.