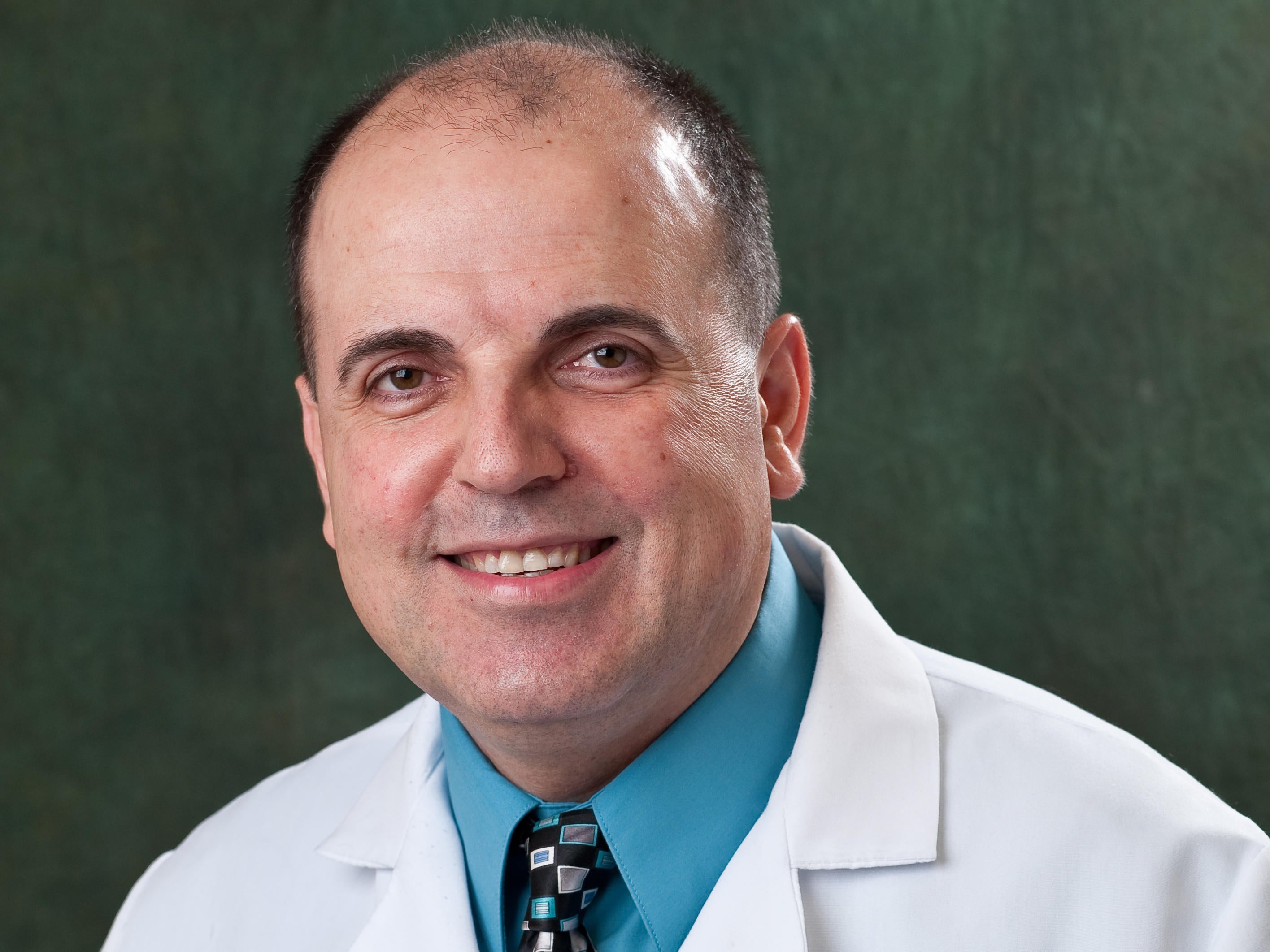 Whistleblower exposes doctor accused of prescribing chemotherapy to patients who don't have cancer
What could be worse than being diagnosed and treated for cancer? Later finding out that your doctor lied and you never had it to begin with.
A Michigan office manager risked his career to expose a doctor who gave chemotherapy to patients who did not have cancer.
Dr. Farid Fata gave unnecessary treatments to more than 500 patients at a Detroit-area cancer center.
In the latest episode of the CBS series "Whistleblower," airing at Friday, July 20 8/7c, host Alex Ferrer talks to the former office manager who stepped forward to expose the man responsible.
"I couldn't believe … what was in front of me. I couldn't believe what I was seeing," says George Karadsheh, who took a new job in 2011 as an office manager for Dr. Fata's rapidly expanding oncology practice in suburban Detroit.
But within two years, one of the other oncologists and two nurse practitioners announced they were leaving. Karadsheh confronted that other oncologist.
"'Are you leaving?' And he said, 'Yes.' And I said, 'Can I ask you why?'" said Karadsheh.
What the doctor told Karadsheh about Fata was a bombshell.
"Patients were given chemotherapy and other treatments when they didn't have cancer," he said.
Robert Sobieray was referred to Dr. Fata by his back surgeon. "I heard he was one of the best there is," he said.
Dr. Fata did a bone marrow biopsy.
"Two weeks later, he turned around and said, 'You've got multiple myeloma. …It's a blood cancer or bone destroying disease,'" said Sobieray.
He began monthly chemotherapy infusions.
"I'd become weak, sick to my stomach, tired all the time. … I couldn't walk anymore," Sobieray explained. "The chemotherapy … eventually destroyed all my teeth."
Sobieray went to see a different oncologist. He was shaken by what he heard.
"He says, 'I've seen both biopsies. There's nothin' that says that you had cancer anywhere in there,'" said Sobieray. "I was shocked. It was worse than hearin' that you have cancer."
"I was determined to have this doctor stop harming people," said Karadsheh.
His head spinning, Karadsheh contacted an attorney he knew who handled whistleblower cases. He believed he might have a strong case.
"We've heard a lot of strange stories about fraud. But that one was beyond fraud. It was cruel. It was criminal. It was risking people with poison," said attorney David Haron.
Haron wasted no time and called the Department of Justice.
"Without a doubt, this is the fastest and most intense lawsuit I've ever handled in this area," he said.
George Karadsheh was willing to put everything on the line. "My job was at stake. My livelihood," he explained. "Even my own personal safety.
"I wasn't looking at the patients anymore as being treated," Karadsheh said. " I looked at it as a burning building with people inside. …I had to make it stop and I had to make it stop quickly."
How did could Fata get away with something like this for so long without anyone knowing?
Ferrer told "CBS This Morning" co-host Gayle King, "In private practice, doctors have little to no oversight. He would provide the chemotherapy in his office – so it was even more unlikely that he would be caught. On the rare occasion he did go to a hospital, it was before 6 a.m. or after 11 a.m. so no one was questioning his medical decisions."
Ferrer called it the perfect fraud and was based on greed. "In a short amount of time Fata subjected over 500 patients to unnecessary treatment."
Thanks for reading CBS NEWS.
Create your free account or log in
for more features.