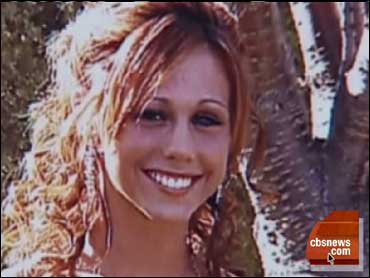 Where Is Brittanee Drexel?
She went on spring break, and didn't come back.
Brittanee Drexel, a 17-year-old high school student from Rochester, N.Y told her mother she was staying at a friend's house, but actually set off on a weekend vacation with friends to Myrtle Beach, S.C.
And then she vanished.
The last time anyone heard from her was when she sent a text message on Saturday night to one of her friends, authorities say.
And this week, her family traveled to Myrtle Beach, too -- to search frantically for any trace of the high school junior.
Dawn Drexel, Brittanee's mother, appeared on The Early Show on Wednesday to talk about the ongoing search for her daughter.
"It's been horrible, because I don't know where she is. I don't know if she's alive," Drexel said. "She left all her clothing, her hair stuff. It's just not like Brittanee. Something's wrong."
The last person known to have been with Brittanee is Peter Broswick, a high school friend she went to visit in another hotel that night. Police say Broswick is now a "person of interest" in the case.
Harry Smith, Early Show co-anchor, asked Drexel what she knew about Broswick.
"This is somebody that my daughter knows," Drexel said. "She's known him, I believe, for a few years, maybe longer. I've heard his name. I believe I met him maybe once."
Smith also asked about the possibility that Brittanee ran away.
"I don't believe she just ran away," said Drexel. "She was going through a lot because my husband -- my soon-to-be ex-husband, we were going through a divorce. So this has been very hard on her."
Brittanee Drexel also has a history of depression that her father, Chad Drexel, is especially concerned about.
"She just had emotional issues, very, very stressful emotional issues. She needed a break from all the drama" of the marital woes, he says.
Drexel is described as five feet tall, weighing 103 pounds. She has brown, shoulder-length, straight hair and blue eyes. She was last seen wearing a multi-colored striped shirt, black shorts, and flip-flop sandals.
---
If you have any information about the disappearance or Brittanee Drexel's whereabouts, contact the Myrtle Beach Police Department at (843) 918-1382.
Thanks for reading CBS NEWS.
Create your free account or log in
for more features.