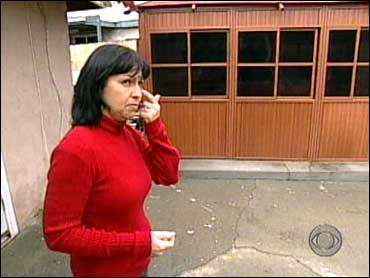 When A Mortgage Turns Upside Down
This is part of a CBS Evening News series called "Hitting Home," which looks at how the slumping economy affects individual Americans and their families.
---

When Karen Wimbish and her husband bought their three-bedroom home in suburban Los Angeles, the investment felt as safe as houses.

"We never intended to go anywhere else," Wimbish said.

They felt confident enough to take out a $100,000 home equity loan to add on - and make the house wheelchair-friendly for their handicapped son, CBS News correspondent Cynthia Bowers reports.

"We never had any worries - until now," Karen said.

That's because the mortgage jumped from 7 to 9 percent - and $1,000 per month.

Wimbish hoped to get out of the hole by refinancing her mortgage at today's lower rates -- only to be told she doesn't qualify.

Thanks to the slumping housing market, she now owes more on the home than it's worth.

"It's dropped about $100,000 in a year. And it's dropped enough to put us upside down in our loan," she said.

Millions of Americans are facing the same problem, In fact almost two out 10 who bought their homes in the last two years are already upside down.

Merced, Calif., is the hardest-hit. Seventy-two percent of homeowners there have negative equity; 47 percent do in Port St. Lucie, Fla., according to Zillow.com, an online real estate service.

But even though they may not qualify for refinancing, economist Diane Swonk of Mesirow Financial, urges homeowners to hang on.

"The good news is if you can't refinance, that we do have falling interest rates," she said. "And you might even see your adjustable-rate mortgage adjust down now instead of up."

And she said homeowners have leverage, which Wimbish used when she told her bank to either drop her payment - or come get the keys and try their luck selling her house.

Thanks for reading CBS NEWS.
Create your free account or log in
for more features.