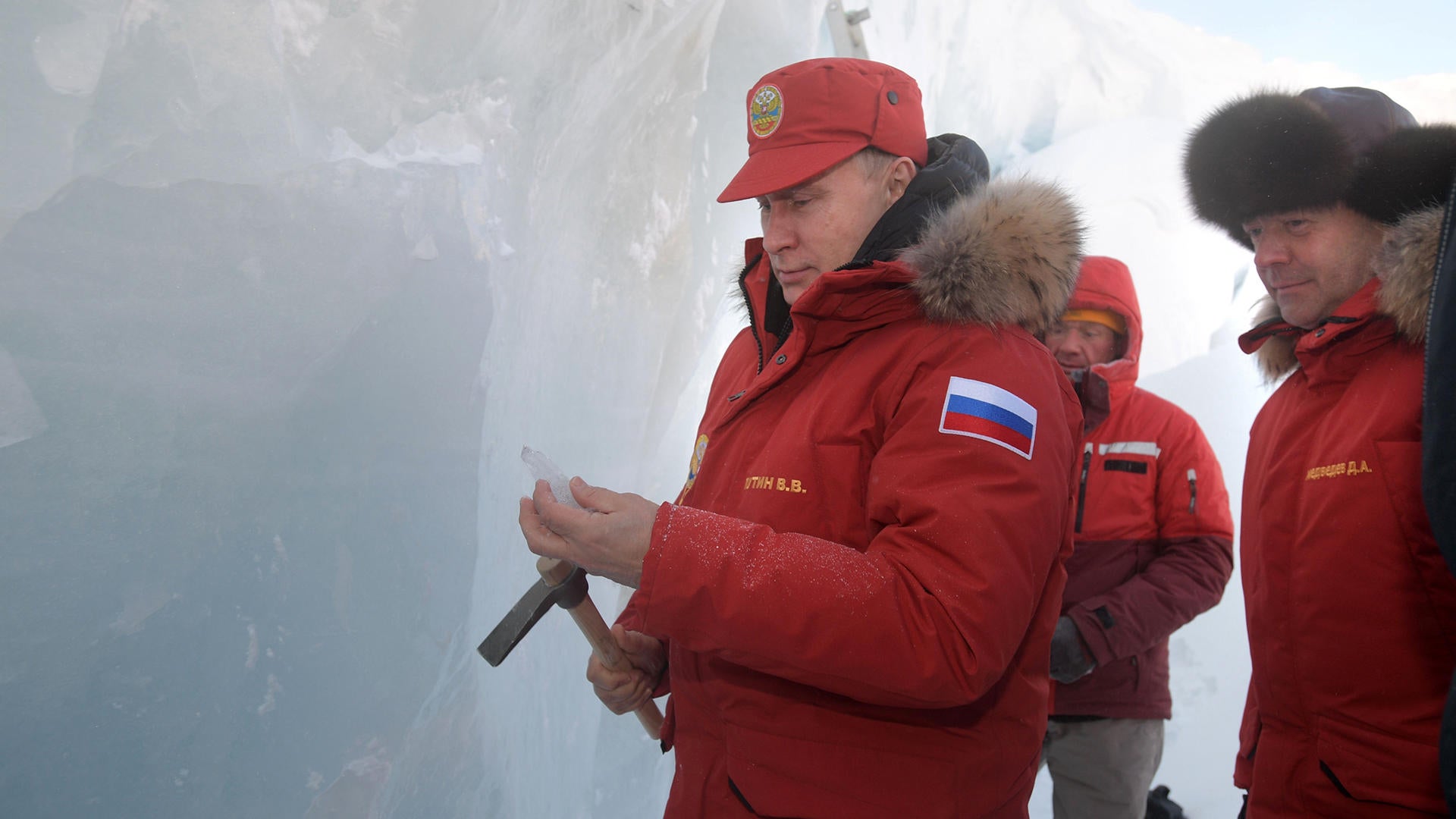 What's at stake with Russia's Arctic military buildup
While many Americans are focused on the Kremlin's possible role in swaying the 2016 presidential election, Russia is not-so-secretly building up its military presence in the Arctic. In April, Russia's Ministry of Defense unveiled the country's newest Arctic military base, a facility known as Arkticheskiy Trilistnik, or Arctic Trefoil.
The sprawling base is located just outside the Arctic Circle, on one of the northernmost points of the remote Franz Josef Land archipelago, which is part of Russia. While parts of the base remain top secret, Internet users can take a virtual tour inside the Trefoil military base, which can house 150 troops and warplanes.
Russian President Vladimir Putin was photographed in March walking among Arctic glaciers as part of the official promotion of the base's grand opening. It comes as Moscow tries to exploit new opportunities in the Arctic.
Vast changes are happening in the region. This week, 60 Minutes' Lesley Stahl and producer Rich Bonin reported that the melting sea ice is opening new trade routes -- and access to as much as $35 trillion in oil and natural gas now buried under the ice. An excerpt from that piece is in the video player above.
Bonin says Russia's new Arctic base plays an important role in the region.
"While the U.S. doesn't have permanent presence in Arctic yet, this establishes permanent presence for the Russians in that part of the world," Bonin tells 60 Minutes Overtime. "They have huge territorial claims that would give them control over the buried wealth if they win those claims, and this base helps reinforce their territorial claims."
Stahl and Bonin spoke with retired four-star General Philip Breedlove, who until May 2016 was the supreme Allied commander of NATO with responsibility for the Arctic. Breedlove told 60 Minutes that Russia's military buildup along the Northern Sea Route, which skirts the Russian Arctic coastline, is destabilizing the region. The route, Breedlove says, could become an alternative to the Suez Canal, saving significant time and money for the commercial shipping industry.
What would it mean if the Russians gained control over the Northern Sea Route?
"If the Russians had the ability to militarily hold that at ransom, that is a big lever over the world economy," Breedlove says in the video above.
As Stahl and Bonin reported in October, the U.S. has not tried to match the Russian military buildup. Instead, the Navy relies on its fleet of nuclear and attack submarines.
But for the Russians, the Arctic is about more than military strength and buried riches. Their new base is also about the optics.
"The Arctic is for Russians what the Wild West was for Americans—a sense of deep pride and myth," Bonin says. "So they're rallying patriotism by establishing their presence and doing it publicly."
Thanks for reading CBS NEWS.
Create your free account or log in
for more features.