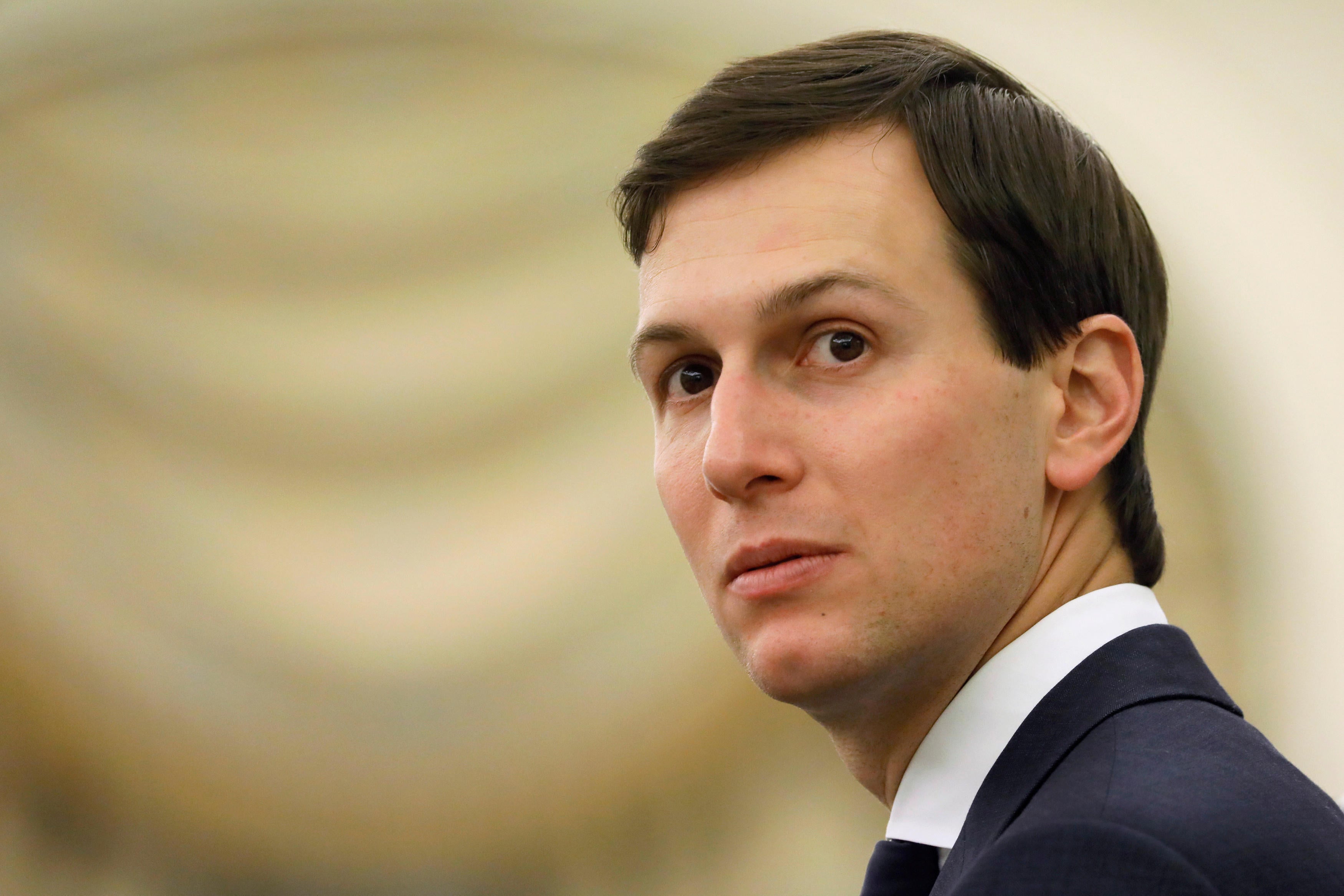 What you need to know about 666 Fifth Avenue
What's 666 Fifth Avenue?
It's a 41-story tower in Midtown Manhattan that was supposed to be the crown jewel of the Kushner Companies real estate empire. The Kushners bought in 2007 for $1.8 billion, and at the time it was the most expensive real estate deal in New York City's history.
The purchase was orchestrated by a young Jared Kushner, who had taken over the company in 2005 when he father Charles Kushner, the company's founder, was sentenced to jail in 2005 for tax evasion and witness tampering. Jared Kushner, now a senior adviser to President Trump and the husband of his daughter Ivanka, closed the deal on his 26th birthday in 2007.
Why is it in the news?
The short answer is that it's bleeding money. The purchase was ill-timed, as the 2008 economic collapse dealt a body blow to the real estate industry generally and 666 Fifth Avenue specifically.
Jared Kushner wound up selling off bits and pieces of the property to keep the family company afloat. Now, however, the bill is fast approaching, and the Kushners' dream of turning 666 Fifth Avenue into an opulent tower designed by the late architect Zaha Hadid is dependent on their finding a partner -- soon.
Before we go any further…that's an unfortunate number for a building, is it not?
It is, yes, which is why the Kushners want to call their hoped-for new building 660 Fifth Ave.
Is Jared still involved with the building?
No, because he sold off his stake earlier this year to avoid worries about conflicts of interest. Before that, though, he was searching the globe for a new business partner to help Kushner Companies stem the bleeding and build the new tower.
Did he find a partner?
The Chinese company Anbang seemed interested. Anbang is closely tied to the Chinese leadership, however, and media speculation surrounding the partnership between the two companies ultimately scuttled the deal, according to reports.
Does this tie into the Russia investigation?
It might. When he talks to Congress about the investigation, Kushner is expected to be asked about whether his meeting with shady Russian banker Sergey Gorkov had anything to do with the search for buyers for the property, according to NBC News.
Trump biographer Timothy L. O'Brien has also speculated that Kushner might have been looking for help from the Russians to keep the building afloat. "The prospect that he may have been jockeying for Chinese or Russian financiers to bail out him and his family from a potentially disastrous investment at 666 Fifth Avenue presents complex but obvious conflicts of interest as well as the prospect of injudicious or self-serving White House policymaking," he wrote in Bloomberg View last month.
Is there evidence that the Gorkov meeting had anything to do with 666 Fifth Avenue?
If there is, it hasn't been made public. Although individual Russian investors have bought up New York real estate in recent years, U.S. sanctions on the country have made that harder. So if Kushner was looking to Moscow to potentially help out his family's business, he would be taking an enormous risk with potentially zero upside and a whole lot of downside.
How much is this costing the Kushners?
A lot. Jared Kushner was able to navigate the worst of economic collapse and sold off a lot of the building in order to generate a needed cash windfall. He sold 49.5 percent of its office space to the massive real estate company Vornado and its valuable real estate space on Fifth Avenue. That, along with some loans, was able to stave off calamity. But soon the bill will be coming due.
The company's $1.2 billion mortgage will need to be paid in two years, according to press accounts. Thirty percent of the building remains vacant, and leases are expiring. And if Jared Kushner's hopes of turning the building into the Hadid-designed tower are ever realized, the company will have to raise some $2.5 billion in equity, followed by a construction loan of more than $4 billion.
Meanwhile, the current revenue from the building can't keep pace with the bills, forcing the Kushners to spend millions in order to cover the shortfall, and New York's high-end real estate market is cooling down after years of growth.
"This building has had financial issues for years now," one analyst told the New York Times in April. "How much longer can they sustain it?"
Thanks for reading CBS NEWS.
Create your free account or log in
for more features.