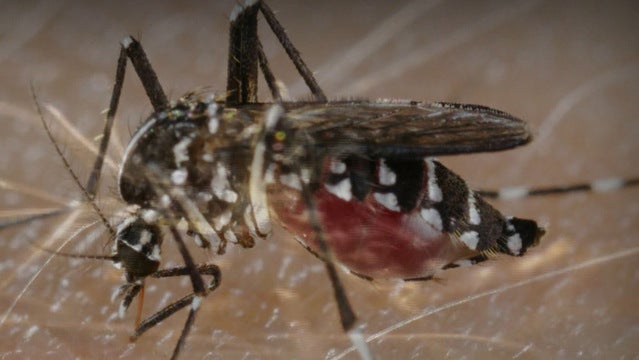 What you can do to help guard against the Zika virus
NEW YORK -- The Zika virus continues to cause concern in the U.S. and beyond. Two new cases were reported Friday in Ohio while in Hawaii, the governor has declared a state of emergency to deal with mosquito-borne illnesses, including Zika.
More than 200,000 soldiers fanned out across Brazil Saturday to explain how to stop the spread of the virus, which may be linked to serious birth defects.
Brazilian President Dilma Rousseff launched a new campaign called "Zika Zero," urging people to be engaged in the fight.
A similar campaign is being developed in the U.S. Mosquito experts met this week and the message was clear: spraying will not be enough.
The type of mosquito that can transmit Zika only needs a cap full of water to breed. Experts are asking people to get rid of standing water in places like flower pots, bottles and containers.
"If you're not taking precautions against mosquitoes, keeping them out of your house, you're part of the problem, indeed," Joe Conlon of the American Mosquito Control Association told CBS News.
This week, President Obama asked for nearly $2 billion from Congress, not just to protect pregnant women but to guard everyone from getting bitten and spreading the disease.
"Use an EPA-registered repellent. Make sure it's EPA-registered," Conlon recommended.
According to state health departments, there have been at least 81 cases of people with the Zika virus in 21 states.
The CDC continues to advise pregnant women to avoid travel where Zika is being transmitted.
"The mosquitoes that transmit this are here, the virus is not here yet," CDC spokesman Tom Skinner said. "But when the virus gets here, it will be important for people in those areas to take special steps to help control the mosquitoes and to avoid being bitten by the mosquitoes."
Colombian officials announced Saturday that since the beginning of the epidemic, more than 5,000 Zika cases have been reported in women who are pregnant.
Thanks for reading CBS NEWS.
Create your free account or log in
for more features.