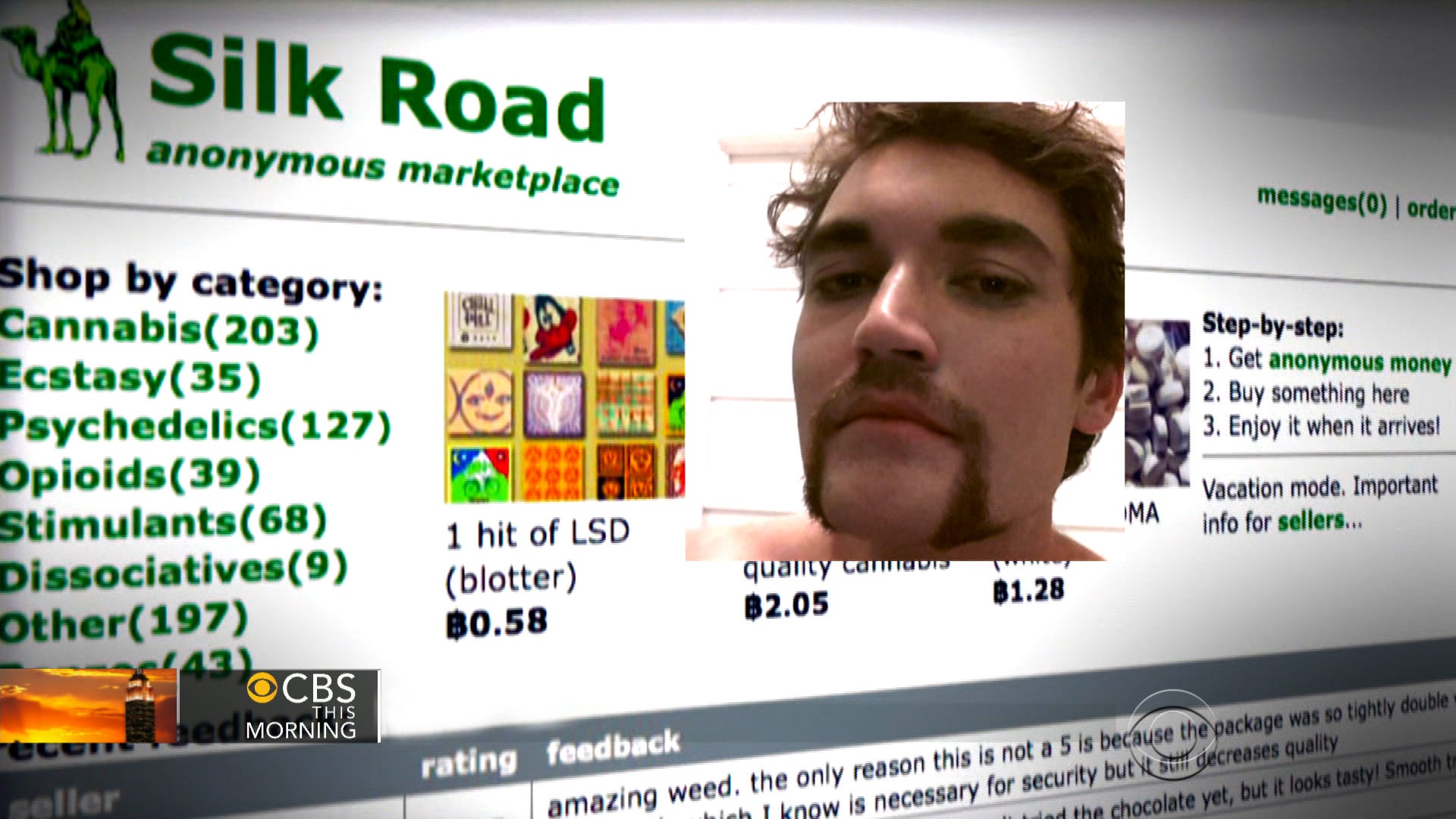 What was alleged Silk Road mastermind's "fatal flaw"? Find out how FBI tracked him down
(CBS News) The alleged mastermind of a secret Web site that played host to a massive billion-dollar black market drug ring called Silk Road has been arrested. The FBI claims to have caught 29-year-old Ross Ulbricht -- who allegedly went by the nickname "Dread Pirate Roberts" -- because he failed to follow his own security rules. While seeking tech help for his site, he used his personal email and gave his real name.
John Biggs, East Coast editor of the tech news Web site TechCrunch said, "That was his fatal flaw -- it was pretty ridiculous that you would put your real name out there if you're going to create this -- become a criminal mastermind - but that's what he did."
FBI agents entered the science fiction section of a San Francisco library on Tuesday and arrested Ulbricht. According to the bureau, the self-proclaimed entrepreneur is the notorious mastermind behind the underground online drug market.
FBI seizes black market website Silk Road
Jan Fedarcyk, a former New York Division FBI assistant director, said, "Silk Road was set up to be completely anonymous -- hidden from law enforcement efforts."
Silk Road was shut down by the FBI on Wednesday. Those who attempted to visit instead saw a message from law enforcement, saying in part, "This hidden site has been seized."
But before the website went dark, it functioned as an online marketplace -- complete with shopping carts and product descriptions. Its products included illegal drugs from heroin to cocaine, and also guns, fake licenses and hacking services. Fedarcyk said, "This is a website through which it's estimated 1.2 billion dollars passed."
The operation used a cyber currency called bitcoins, which are independent of financial institutions, making them hard to trace. Ulbricht also allegedly designed his site outside the regular Internet, instead seeing it up on the Tor network -- a service that allows users to surf the web anonymously. Biggs said of Tor, "Anything you send through this Internet is completely encrypted and no one knows you sent it."
It was a sophisticated electronic smokescreen, and it took federal agents almost two years to track down Ulbricht. Fedarcyk said, "They were able to infiltrate the site that they made these purchases themselves using undercover identities."
According to the FBI, Ulbrict not only went on to become the largest digital drug lord, but in a twist that seems straight from TV, they allege he tried to put a hit on a Silk Road user who was blackmailing him.
Watch John Blackstone's full report above.
Thanks for reading CBS NEWS.
Create your free account or log in
for more features.