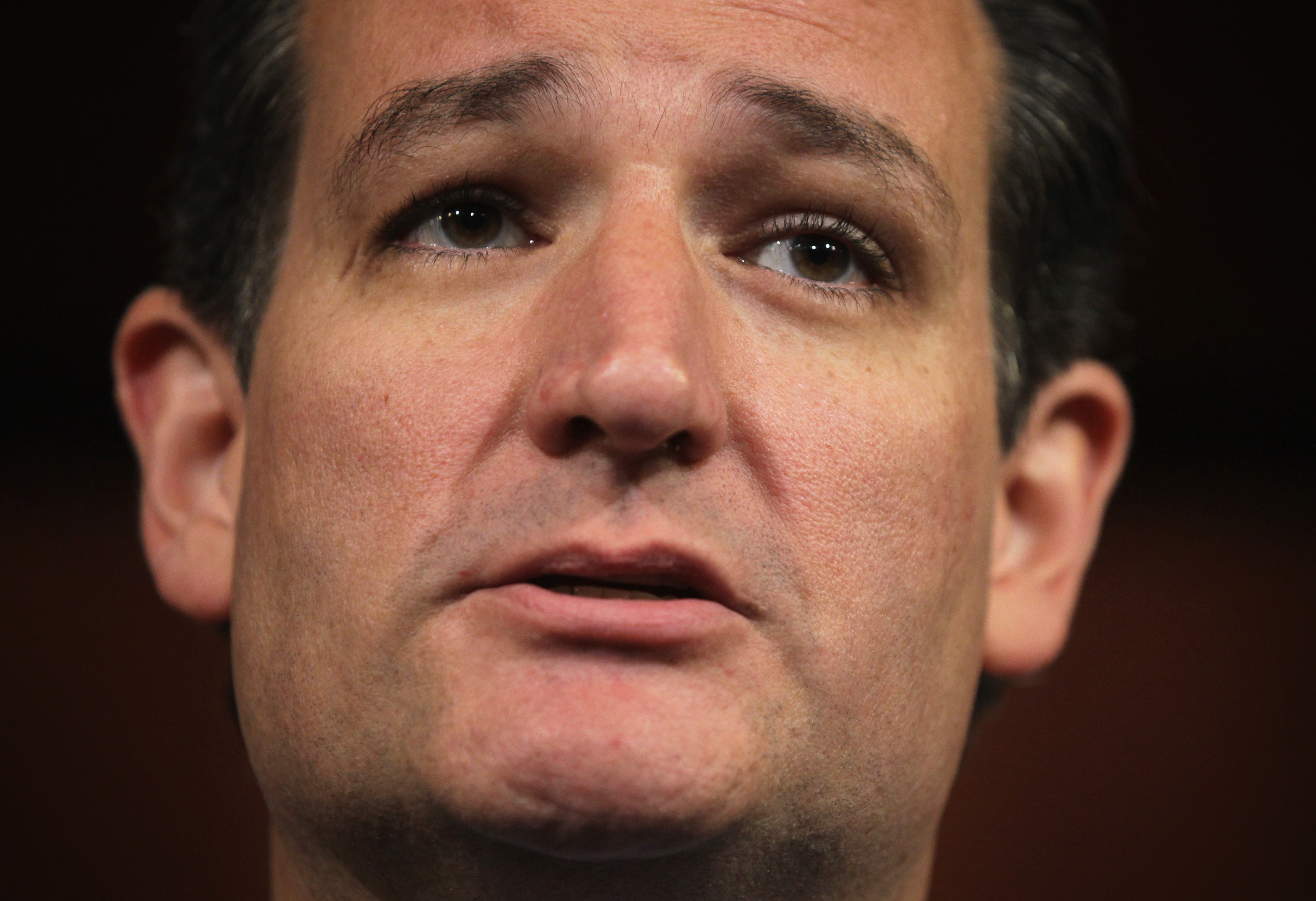 What Sheldon Adelson thinks of Ted Cruz for 2016
The Republican party's most generous donor, casino magnate Sheldon Adelson, met with Sen. Ted Cruz, R-Texas, for two hours Monday morning, according to the New York Observer's Ken Kurson. While Adelson liked Cruz, Kurson reports that the CEO of the Las Vegas Sands Corporation found Cruz "too right wing" and felt he would be a longshot for the Republican nomination.
Adelson spent at least $100 million in 2012, much of it trying to elect a Republican to the presidency, first $20 million to boost Newt Gingrich, then $30 million for Mitt Romney.
Hedge fund manager Michael Steinhardt, who's been active in both Democratic and Republican politics, hosted a lunch for Cruz later Monday with about a dozen of some of the country's biggest Jewish donors, the Observer reported. Cruz gave them his assessment of 2016 so far and made the case for a candidate who's not like the others:
"In my view, Hillary will be the Democratic nominee," Cruz said. "And I think Hillary is every bit as radical as Obama is. I don't think Bill is, I think Bill is genuinely more moderate. But I think Hillary is. So how does a Republican win in 2016? Einstein famously said the definition of insanity is doing the same thing over and over again and expecting a different result. If you look at the field in 2016, it's going to be crowded field, there could be a dozen, there could be fifteen. There's one bucket that, for lack of a better word, I'll call the 'moderate establishment' bucket. It'll be some combination of Chris Christie, Jeb Bush and Mitt Romney. My guess is two of the three will run. And my view is whoever's in that bucket will raise tons of money. A lot of donors will rush to write them checks. And yet if the nominee comes from that bucket, the same voters who stayed home in 2008 and 2012 will stay home again and Hillary's the winner."
Thanks for reading CBS NEWS.
Create your free account or log in
for more features.