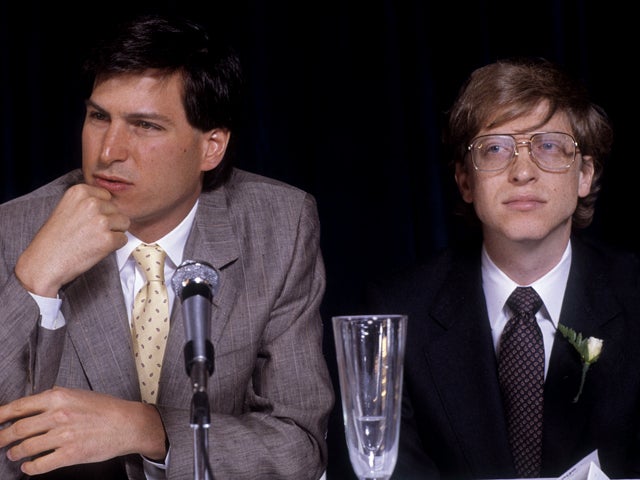 What did Steve Jobs think of his rivals?
"They just don't get it." That's how Steve Jobs described his digital rivals Microsoft and Google in an interview with his biographer Walter Isaacson.
Isaacson conducted more than 40 taped interviews with the Apple co-founder and CEO-- all of them done while Apple was on its ascent and Jobs was on his decline, ill with a form of pancreatic cancer that would end his life at age 56. Those tapes were the makings of "Steve Jobs," the biography (Simon & Schuster) published last October.
On 60 Minutes Overtime, we take a listen to some of those interviews in which Jobs talks about his rivals. Who did he like? Who did he loathe? The tapes reveal what Jobs thought about Bill Gates, Microsoft, the Google guys, and Facebook's Mark Zuckerberg.
Complete coverage: Steve Jobs 1955 - 2011
On Zuckerberg, for example, Jobs tells Isaacson: "You know, we talk about social networks in the plural, but I don't see anybody other than Facebook out there. It's just Facebook-- they're dominating this. I admire Mark Zuckerberg. I only know him a little bit, but I admire him for not selling out. For wanting to make a company. I admire that a lot."
Also on 60 Minutes Overtime this week - a digital look inside the Jobs' family photo album.
And click here for Steve Kroft's two-part 60 Minutes piece "Steve Jobs," produced by Graham Messick.
Disclosure: Walter Isaacson's biography "Steve Jobs" is published by Simon & Schuster, a division of CBS corporation.
Thanks for reading CBS NEWS.
Create your free account or log in
for more features.