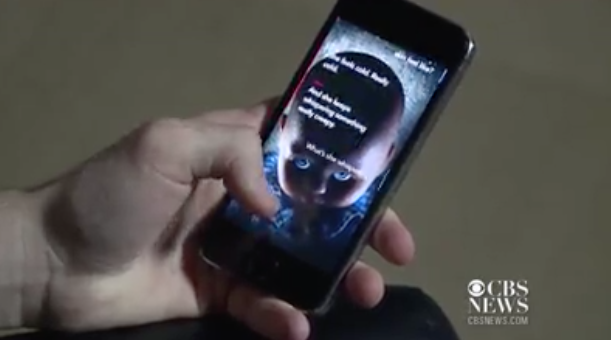 What are millennials reading? Chat fiction
Move over, e-books.
Who says millennials don't read? Younger consumers are flocking to chat fiction apps instead of -- or in addition to -- traditional books.
Chat fiction apps allow users to read in a format that they know very well: text messaging.
Mikey Sean McGuigan, 19, told CBS News that he was immediately drawn to chat fiction app Hooked, which focuses on thrillers.
"The name really represents -- it really wraps it all up. It hooks you into the story," he explained.
Apps like Hooked show users short, fast-paced stories in the form of a two-way text message conversation -- it's like eavesdropping.
"Because you're actually going through these texts and it's almost as if you were texting and he's running away from a killer or something," said McGuigan.
It's not just readers who appreciate chat fiction. Writer Kayla Parent, whose first story for Hooked reached millions of users, said the format is a new way for her to get published.
"The biggest challenge was coming up with a story that kind of fit the parameters of this style of writing," she said.
Hooked has more than 20 million downloads, and it has topped Apple's app store three times.
The service describes itself as "an innovative mobile app that makes reading addictive for teens."
Hooked says on its site that it wants to disrupt the literary industry: "We believe there is a billion-dollar opportunity in bringing 'lean' principles to the development and distribution of mass-market fiction and in presenting stories as a mobile-first experience. "
Other chat fiction apps include Yarn and Tap.
Thanks for reading CBS NEWS.
Create your free account or log in
for more features.