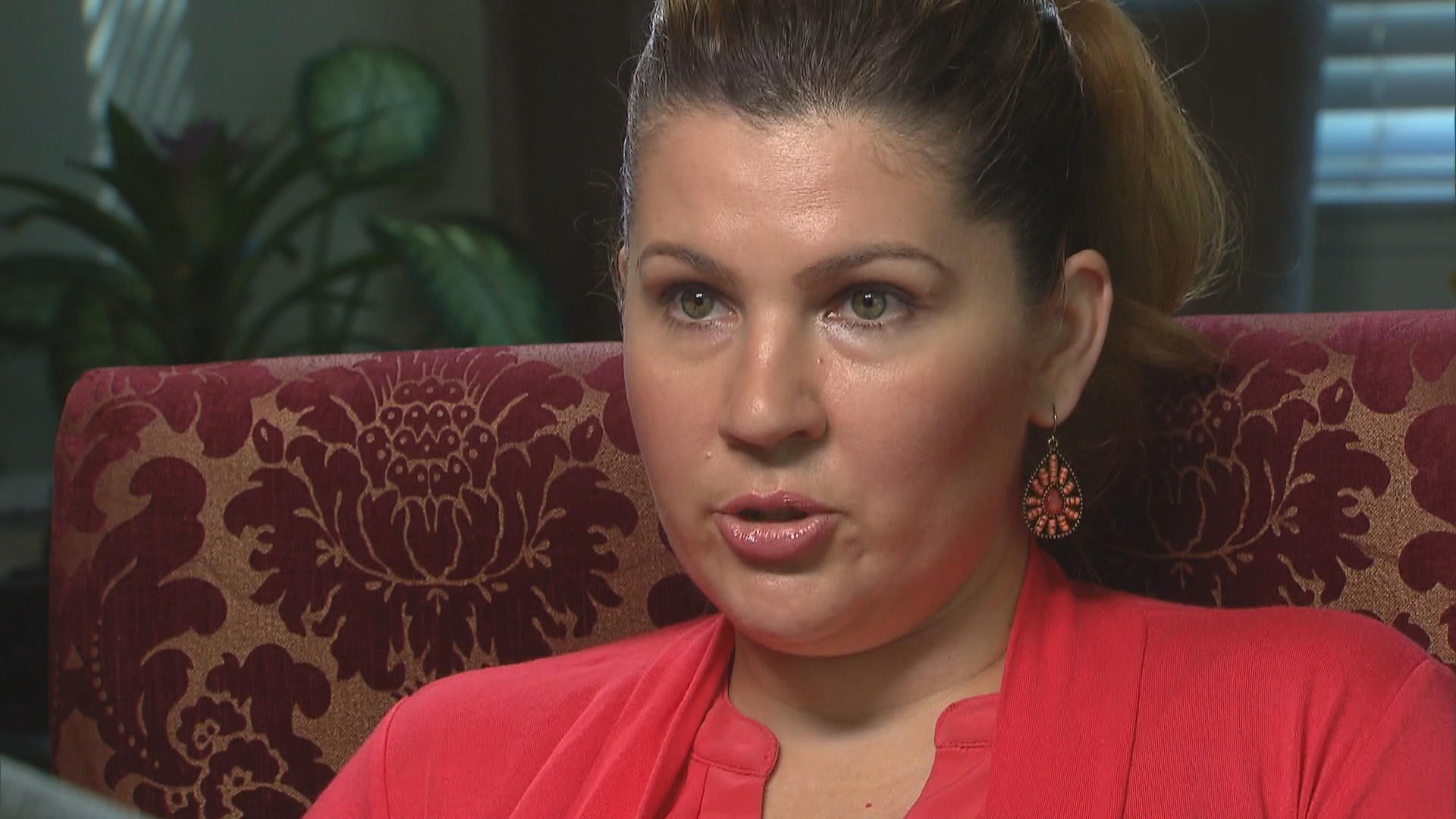 Wells Fargo whistleblower says she flagged fraud years ago
Illinois is now the second state to punish Wells Fargo for its phony accounts scandal. On Monday the state joined California in suspending investment activity with the bank for a year.

Wells Fargo CEO John Stumpf has claimed he first heard about the creation of fake accounts in 2013, but only on "CBS This Morning," one whistleblower says she alerted the company years earlier.
"I started noticing what I thought were honest mistakes. But then these honest mistakes, you know, became a very clear pattern," Yesenia Guitron said.
Guitron said she saw strange things happening to customer accounts after she began working at the Wells Fargo branch in St. Helena, California, in 2008, reports CBS News correspondent John Blackstone.

"People ending up with 10-to-15 debit cards that they didn't request," Guitron said.
"For one customer?" Blackstone asked.
"For one customer," Guitron responded.

When her complaints to the branch manager were ignored, she went to human resources and to the bank's ethics department.

"Constantly emailed them back, you know, this is happening. What did you find? What are we going to do?" Guitron recalled.
Eventually, as her complaints continued, she says the manager of the branch in St. Helena came to her desk, told her she was fired, and escorted her out the door.
She responded in 2010 with a lawsuit claiming she was dismissed because she raised concerns about bank employees "opening accounts without the consent or authorization of the prospective clients."
"I felt similar to the case with Erin Brockovich, you know, here's this little me against a big powerful Wells Fargo bank. Nobody's going to believe what I'm saying," Guitron said.
A judge dismissed her claims, accepting Wells Fargo's version that she "failed to meet her sales goals, and that she was thus not performing her job satisfactorily." The bank sent CBS News a statement reading: "We do not tolerate retaliation against team members who report their concerns," while noting they "agree with the judge's finding that her claims of retaliation had no merit."
Wells Fargo's CEO has now twice apologized to Congress for the problems Guitron first flagged years ago.
"There is no question, Mr. Chairman, we should have done more sooner," CEO John Stumpf said at last Thursday's hearing.
"To me, it's kind of like, I told you so," Guitron said. "You know, I wasn't making things up. I had more than enough evidence to prove that what I was saying and it was a big deal."
People are listening now, but Guitron paid a price. She said she was out of work for months after being fired. She now works as a property manager but has never returned to banking.
Thanks for reading CBS NEWS.
Create your free account or log in
for more features.