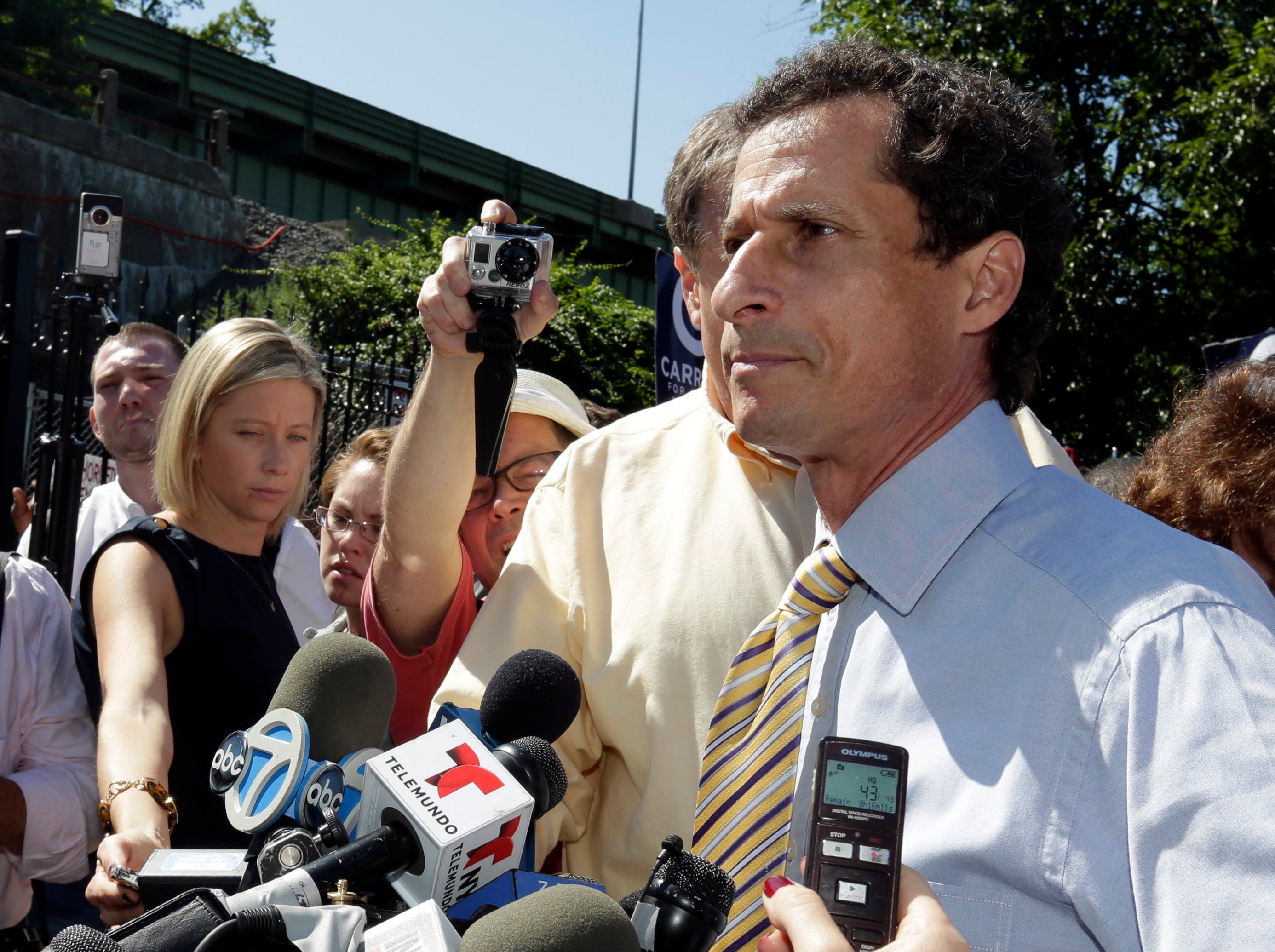 Weiner: "Carlos Danger" was a joke
What Anthony Weiner considers a joke, a mayoral rival finds insulting.
Under the alias "Carlos Danger," Weiner, the embattled New York City Democratic mayoral candidate, exchanged lewd online messages with Sydney Leathers last year. But it's not the content of the sexually-explicit relationship NYC mayoral candidate Rev. Erick Salgado called out. It's the pseudonym Weiner used.
"For Anthony Weiner to hide under a Spanish name to do his bad behavior is very insulting to the Spanish community," Salgado said.
In an interview with Univision, Weiner explained his chat room name choice as "a joke" and continued to distance himself from reported details of his relationship with Leathers, which she revealed last week. Weiner reiterated that he's "moving forward" from the sexually-explicit exchanges that continued beyond his resignation from Congress.
"It was a joke in my personal life between me and one person," Weiner told Univision. "I'm not going to comment on anything about the information that that person has chosen to release. They can do whatever they want, try to harm me in any way that they want."
Albeit created with humor, another mayoral candidate encouraged Weiner to start a business with "Carlos Danger." The same man endorsed Weiner's primary run on Thursday.
Infamous for his "the rent is too damn high" spiel, former Damn Rent Party gubernatorial candidate Jimmy McMillan threw his support to Weiner on Thursday.
"We all are freaky," McMillan told the New York Observer. "He just exposed his freaky-ism in the wrong way."
Weiner has repeatedly said he'll "never quit" despite a recent poll that shows majority of New York City Democratic voters who like him to drop out of the race.
Thanks for reading CBS NEWS.
Create your free account or log in
for more features.