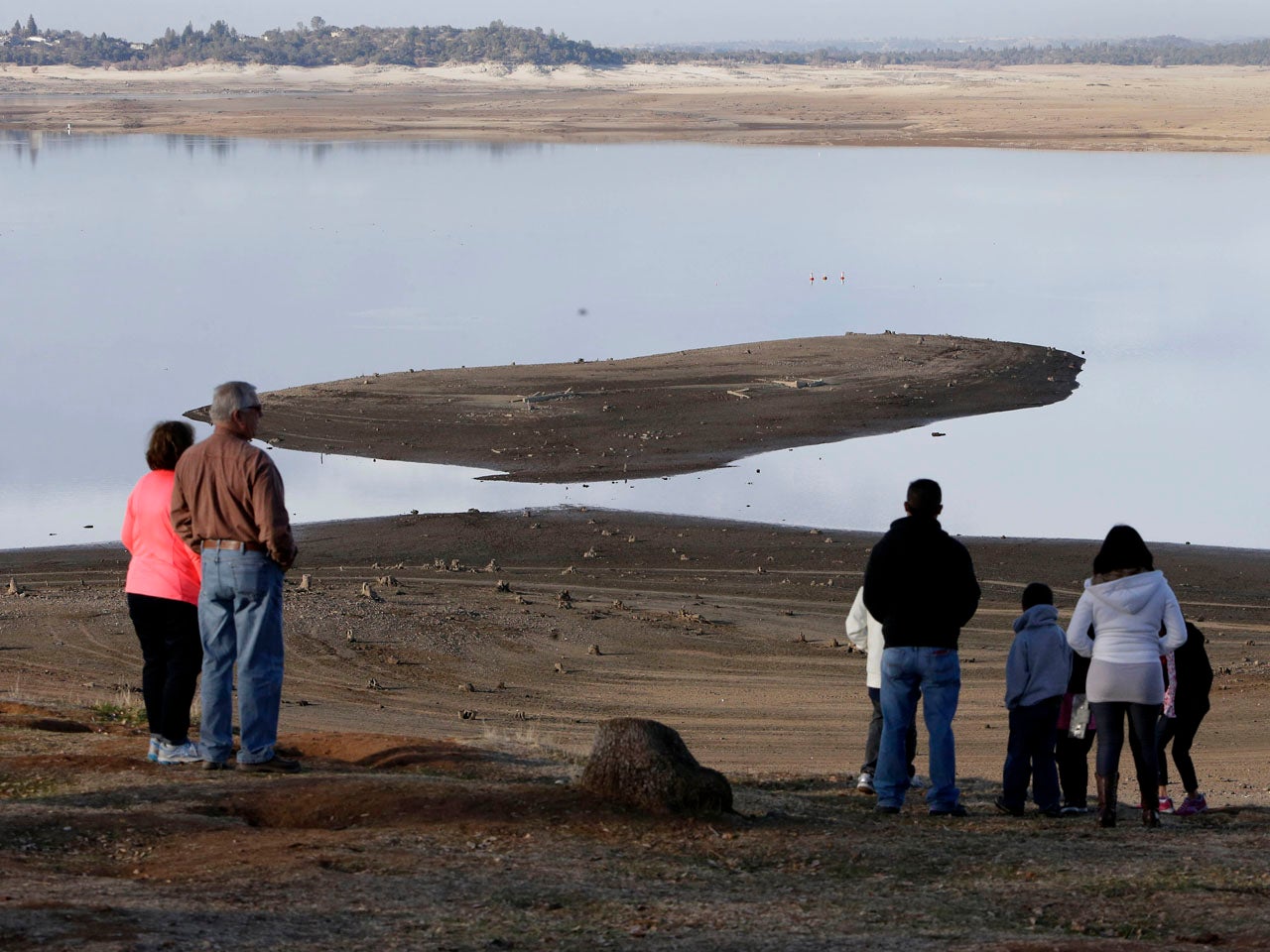 Weather phenomenon driving drought conditions in West, scientist says
Last week, record-low temperatures in the Midwest and East. Forecasters are now predicting record highs this week in Southern California, which is already suffering with a drought. The Polar Vortex was behind the deep freeze, but there's another weather phenomenon that's keeping the rain away.
A ranch in central California has to buy hay to feed its herd. It's so dry, grass won't grow on the normally lush hills.
Rancher Karen Strohn said, "It looks the moon, you know the ground's cracked, it's just bare."

Ed and Karen Strohn's cows are hungry and barely have enough energy to feed their calves. This week, the Strohns will sell a hundred of them.
"We keep looking at the skies and watching the weather report, but they don't keep bringing any rain for us," Ed Strohn said.

Bill Patzert, a climatologist at NASA's jet propulsion laboratory, said, "We're just bone-dry here, really from Texas to California, from Oregon to Colorado."
Patzert says what's known as "Pacific decadal oscillation" has warmed waters in the upper Pacific. That has created a strong high pressure system pushing the jet stream north. It's so persistent meteorologists have nicknamed it "The Triple R": ridiculously resilient ridge of high pressure.

Patzert said, "It essentially steers the jet stream which delivers our rainfall and our snow pack up into Canada, sometimes into Alaska."

Asked if there are any signs that this pattern is going to change anytime soon, Patzert said, "My forecast is for a continuing drought here in the American West. I'd love to be wrong."


2013 was the driest year on record in California. Now, 87 percent of the state is in a severe drought.

Karen Strohn said, "It breaks your heart, it's just, it's really sad."

If rain doesn't fall in the next three weeks, the Strohns may be forced to sell another 60 cows.
Thanks for reading CBS NEWS.
Create your free account or log in
for more features.