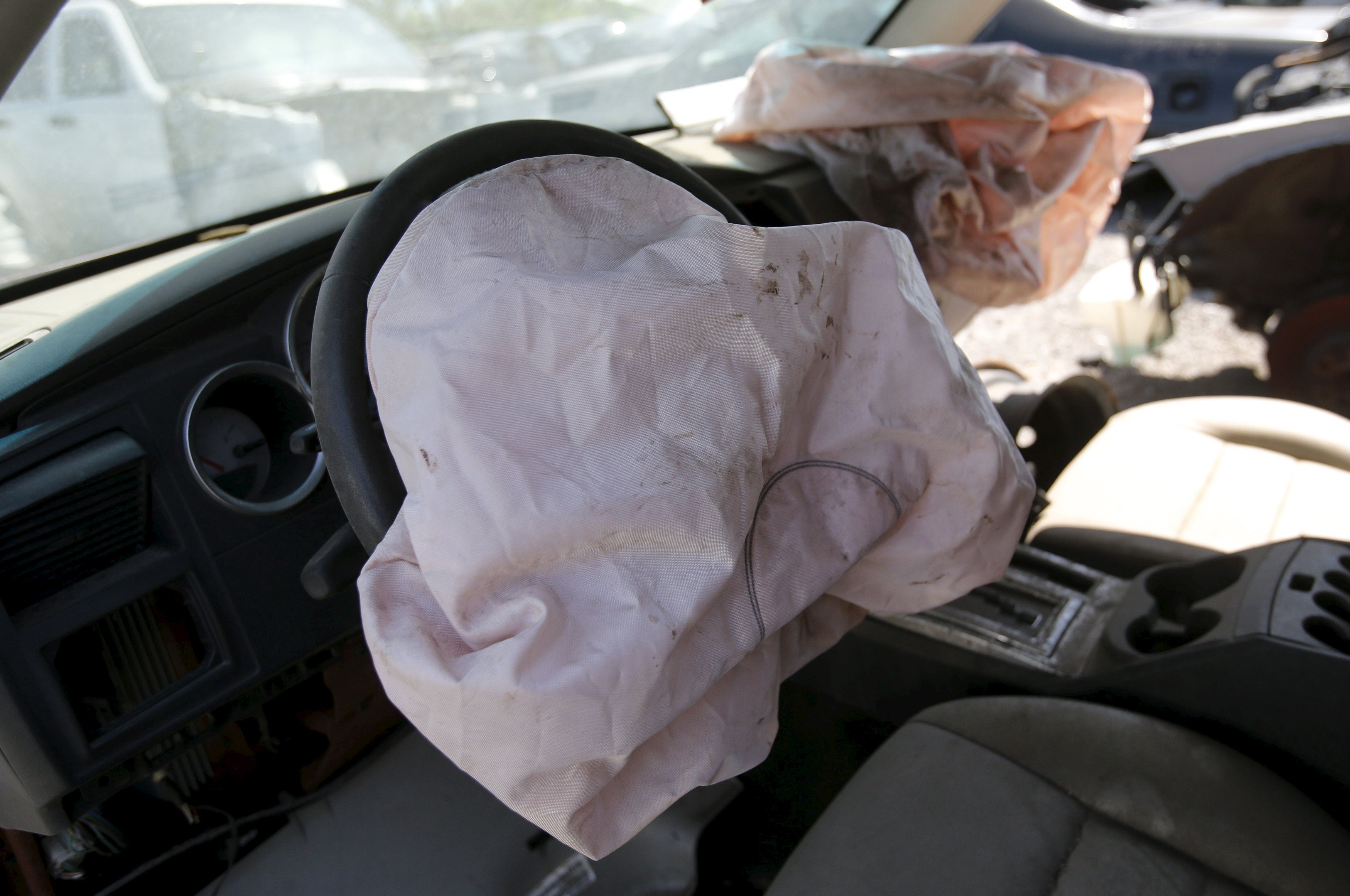 85M more U.S. vehicles could face Takata airbag recall
DETROIT-- The nation's highway safety watchdog says U.S. cars and trucks have about 85 million Takata air bag inflators in them that haven't been recalled.
Takata's inflators can explode with too much force and spew shrapnel into drivers and passengers. All of the inflators would have to be recalled if Takata can't prove that they are safe.
The 85 million air bag inflators are in addition to the 28.8 million inflators already slated for replacement in what has become the largest automotive recall in the nation's history. A recall that massive would take years to complete and cost Takata billions of dollars.
At least 11 people have died worldwide and more than 100 have been hurt by the exploding inflators.
Federal regulators have confirmed another death in the United States from a defective air bag made by the Japanese company Takata. A teenage driver was killed two weeks ago in Richmond, Texas, CBS News' David Begnaud reported.
Deputy Dan Beckworth told CBS News a shard of metal killed 17-year-old high school senior Huma Hanif.
"This is the actual airbag and the hole where the metal came through," Beckworth demonstrated.
"Almost like a shotgun blast penetrating and unfortunately this piece struck Huma in the back and took her life. Sad, tragic," Fort Bend County Sheriff Troy Nehls said.
Nehls said a faulty inflator caused the Takata airbag to explode.
"Huma, after the crash, she was able to take her seatbelt off, and then she collapsed," Nehls told CBS News.
The sheriff said Huma's car was only moving at 15 miles per hour when it crashed.
"We see crashes like this each and every day," Nehls said. "She should have walked away from this with very few injuries."
Huma's death is the tenth to be linked to defective air bag inflators. Takata has been under intense scrutiny since last summer to fix the problem.
The national online recall database shows that Huma's car -- a 2002 Honda Civic -- was recalled in 2011. Honda said it filed "multiple" notifications.
But her family said they never received any notice.
"I wish we would have received a notice from Honda so we could have avoided this tragedy," her 24-year-old brother Faizan Hanif said.
Huma wanted to be a nurse. The night before she died her brother said she was filling out application forms for college.
A cell phone was found in the cup holder of the car, convincing the sheriff Huma was not distracted while driving.
Thanks for reading CBS NEWS.
Create your free account or log in
for more features.