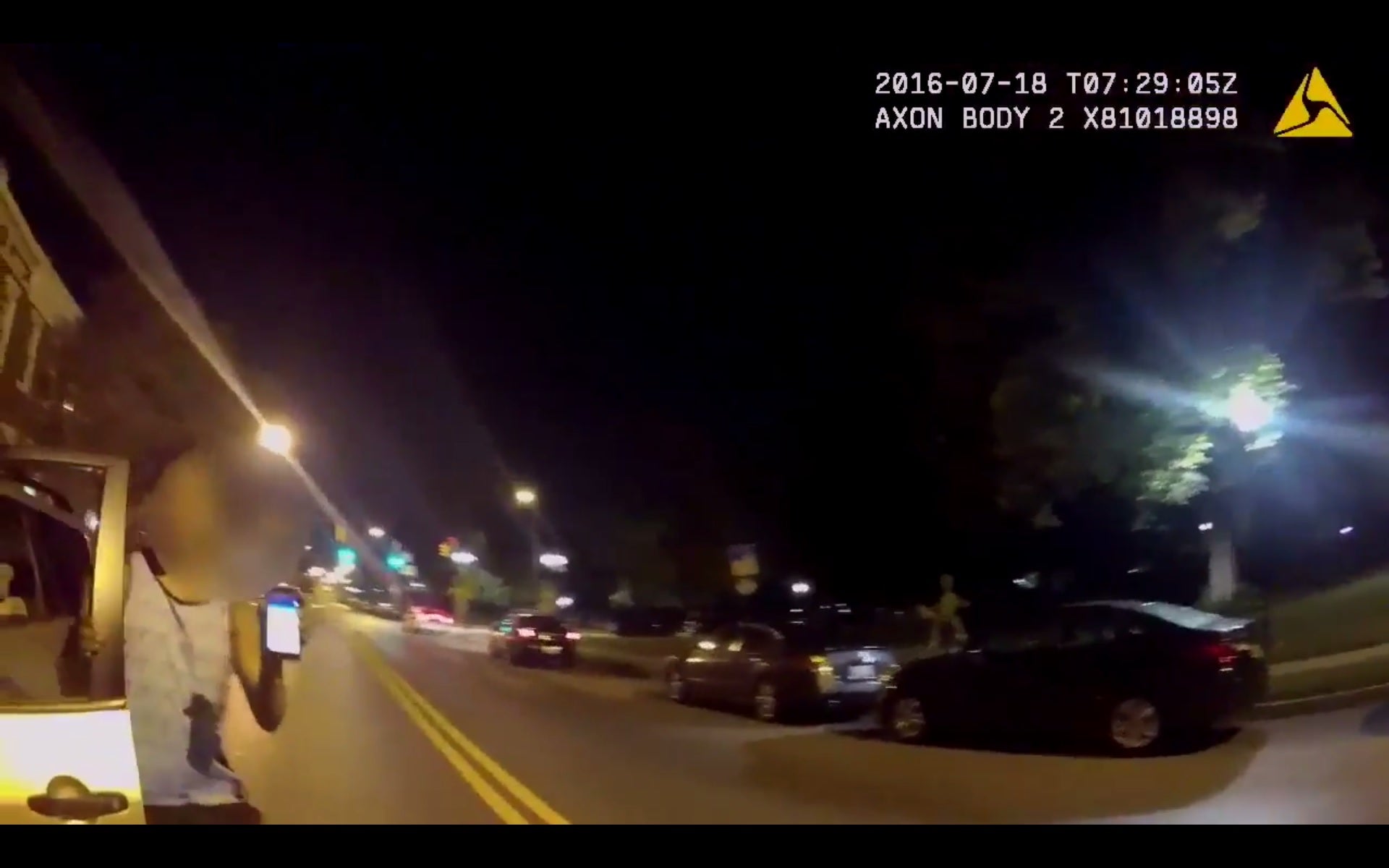 Watch: Driver playing "Pokemon Go" hits parked police car
BALTIMORE -- Police body camera footage captured the moment a distracted driver playing "Pokemon Go" struck a parked patrol car.
Three officers were standing next to the car talking when the headlights of an SUV appear on screen. As it nears the patrol car the SUV swerves slightly, smashing into the patrol car.
Police ran after the SUV, which pulled over further down the block. The driver, who police did not identify, can be seen getting out of the car, and showing his cell phone to the officer.
"That's what I get for playing this dumb a** game," the driver tells the officer who ran to the scene after witnessing the vehicle hit a parked police car.
Baltimore Police spokesman T.J. Smith said at a news conference Tuesday that the accident, in which no one was hurt, could have been worse.
Police did not identify the driver or say if he was charged.
"We're just fortunate. He had occupants in his vehicle and this could have easily, easily have been a tragedy," Smith said. "Pay attention to your surroundings. There are way too many people with their heads buried in their Pokemon.
Thanks for reading CBS NEWS.
Create your free account or log in
for more features.