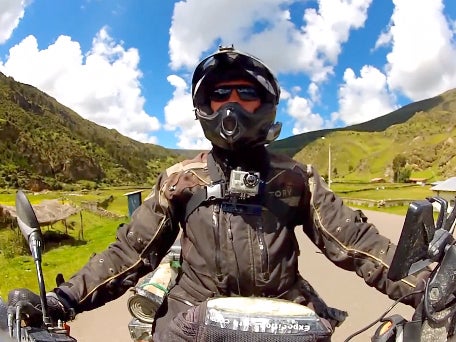 Watch an epic motorcycle trip from Alaska to Argentina
(CBS News) Much like another amazing item featured this week (that you really should check out by clicking here), this is a bit lengthier than our norm, but is absolutely worth it. (Promise!) Go ahead and click play to take an epic motorcycle trip from Alaska to Argentina above. If you watch in high-definition and fullscreen, you'll almost feel the wind whip through your hair.
So, did I call it or did I call it? (Yes, those are your only two answer options.) The stunning journey from North to South America is entitled "The Modern Motorcycle Diaries" and was created by Alex Chacon who writes about the clip showing some of his experience:
Alaska to Argentina in 500 Days, the sights and roads of a motorcycle journey, a one man video documentary of the craziest, most beautiful and intense roads the Western World has to offer.
A big triple-rainbow salute of modern motorcycle adventurer goes out Alex from all of us here at The Feed for sharing this beautiful vicarious trip with us and the world! And if you'd like to learn more about the journey or Alex Chacon, be sure to visit his website by clicking here.
Thanks for reading CBS NEWS.
Create your free account or log in
for more features.