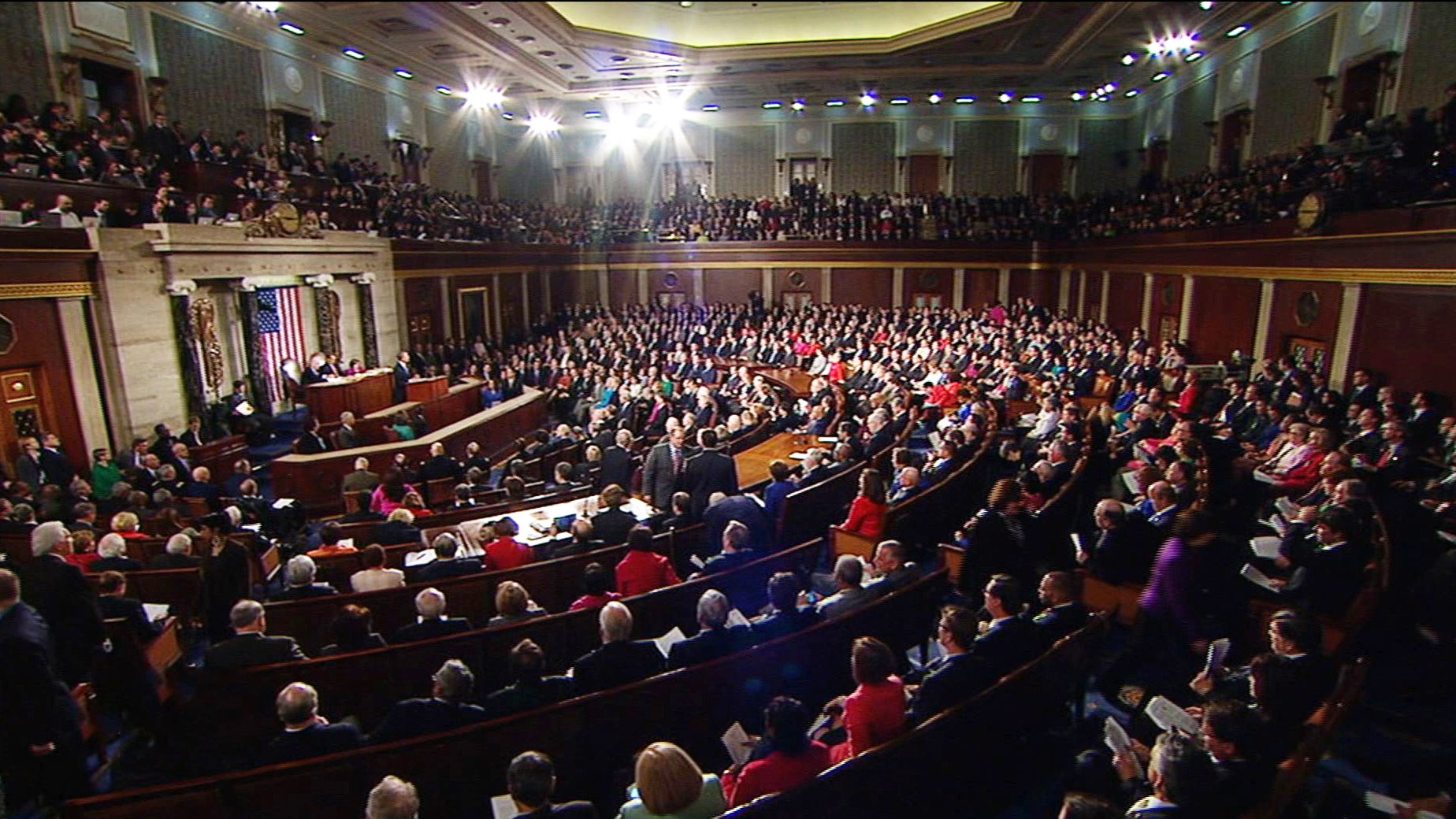 Washington's open secret: Profitable PACs
The following script is from "Washington's Open Secret" which aired on Oct. 20, 2013. The correspondent is Steve Kroft. Ira Rosen and Gabrielle Schonder, producers.
The government shutdown that finally ended on Wednesday night furloughed 800,000 government workers for the better part of two weeks, but there was one group of federal employees that was able to maintain the lifestyle that many of them have grown accustomed to: members of Congress.
With all the talk about their irreconcilable political differences, we wanted to see if they shared any common ground. And we found some. For example, there seems to be a permanent majority in Congress that's completely satisfied with the current state of campaign financing and congressional ethics and members of both parties have institutionalized ways to skirt the rules.
Most Americans believe it's against the law for congressmen and senators to profit personally from their political office but it's an open secret in Washington that that's not the case. As the saying goes the real scandal in Washington isn't what's illegal, it's what is legal.
Georgia Sen. Saxby Chambliss likes golf, so much so that he spent more than $100,000 the past two years entertaining at some of the finest courses in the world. New York congressman Gregory Meeks prefers football. He spent $35,000 on NFL games. All of this was paid for with political contributions -- all in the name of democracy.
Peter Schweizer: I think campaign fundraising is increasingly not just about winning elections. It's a lifestyle subsidy.
Peter Schweizer, is an author and fellow at the Hoover Institution. For the past few years, he and a team of researchers have been investigating the way congressmen and senators have personally benefited from the hundreds of millions of dollars in political contributions that have poured into the system.
Steve Kroft: I think most people have the impression that campaign funds cannot be used for personal expenses. Is that true?
Peter Schwiezer: Yes. Regular campaign funds cannot, that's correct. But there are ways around it. Like all things in Washington, the devil is in the details, and loopholes are usually put in place for a reason.
For example, when Congress passed the Ethics Reform Act of 1989, it plainly stated "a member shall convert no campaign funds to personal use." But soon afterwards congressional leaders quietly invented something called leadership PACs, political action committees that were not technically campaign funds and thus exempt from the personal use prohibition.
Steve Kroft: This is a loophole?
Trevor Potter: Right. That's correct.
Trevor Potter is a former chairman of the Federal Election Commission. He says it didn't take long for congressmen and senators to figure out the distinct advantages of having a Leadership PAC, with no restrictions.
Trevor Potter: Since they weren't around when the ban on personal use was put into place, they're not covered by it. And they can be used for literally anything.
Over time the leadership PACs that were created as a way for congressional leaders of both parties, to raise money and distribute it to their members, have evolved into something different. Today, nearly every congressman and senator has a leadership PAC, not just the leaders. And they are used to solicit contributions from friends and supporters in order to advance their political agendas, their careers and, in many cases, their lifestyle.
Steve Kroft: It's like a political slush fund.
Trevor Potter: That's exactly what it is. It's a political slush fund. Over time, we've had them. They've been outlawed. They spring back in new guises, and this is the latest guise.
Potter says they are essentially personal political expense accounts financed largely by lobbyists and special interest groups. Leadership PACs are now the second largest political revenue stream for members of Congress.
Peter Schwiezer: You can use them for babysitting, paying for babysitters. You can use them for paying for car service. You can use them for travel. Nobody's really checking to see whether this is personal or legitimate business expense.
Back in 2006, North Carolina senator and presidential candidate John Edwards used his leadership PAC to pay his mistress Rielle Hunter $114,000 to make a campaign video.
And Republican Congressman Ander Crenshaw of Florida spent $32,000 hosting a tour of California wineries for a group of contributors from the defense industry, which he has some oversight of.
Peter Schweizer: Look, they're not having leadership PAC meetings at the Hampton Inn down the road. They're going to the premier golfing and resorts in the United States and in-- sometimes around the world. And that's ostensibly where they're doing this leadership PAC work.
For example, Democratic Congressman Robert Andrews of New Jersey used $16,000 from his leadership PAC "the committee to strengthen America" to fly his family to Scotland, ostensibly to attend the wedding of a friend that he was thinking about hiring as a political consultant.
Peter Schweizer: Why he needed to meet him in Edinburgh, Scotland at a four-star resort, I think, is open to question.
Peter Schweizer: So they will categorize them as something related to the leadership PAC. But in reality, they're for personal use.
We wanted to talk to Congressman Andrews about his leadership PAC and the family trip to Scotland, but were turned down. We did manage to find him at a hearing, and passed him a note announcing our presence. Andrews, it turns out is under investigation by the House Ethics Committee for misusing campaign funds to advance the career of his daughter. He agreed to talk to us outside.
For more information on the Office of Congressional Ethics who first investigated Congressman Andrews, click here
To view the OCE's original investigation into Congressman Andrews, click here
To view whether your own Congressman has been investigated by the OCE, click here
Steve Kroft: What about this trip to Scotland?
Robert Andrews: I follow all the rules, met the standards, and there is a matter pending before the House Ethics Committee. Under those rules, my obligation's not to talk about the investigation until it's over.
Steve Kroft: We talked to the Ethics Committee. They said they have no problem with you talking to us about this.
Robert Andrews: Well, it's my understanding that the rules are that, when there's a pending matter, I'm supposed to keep it confidential and so are they. So, I'm going to follow those rules.
Steve Kroft: These leadership PACs have been described by a lot of people as sort of political slush funds. Do you agree with that?
Robert Andrews: You know, I think we should take a look at having clearer rules at what they can and cannot be spent for. I'd be for that.
That's what almost everyone in Congress says, but no one really seems to want reform. It should be pointed out that not all congressmen use their PACs for their personal benefit, but the Federal Election Commission has called the level of abuse substantial. Its former chairman, Trevor Potter, says the commission has consistently recommended to Congress that it should outlaw the personal use of leadership PACs.
Steve Kroft: And what's happened to that recommendation?
Trevor Potter: Nothing. It enters a black hole.
That's because the leadership PACs have become a political annuity for Congress that members can cash in when they leave office, or hold onto for the future.
Trevor Potter: What you see more often is that members will keep the leadership PAC and they will use it in retirement for everything that is vaguely a political expense. If they become a lobbyist, which about half of members who leave Congress do nowadays, that becomes their lobbying slush fund. So it just keeps going, at least until death.
Steve Kroft: And even beyond death.
Trevor Potter: Well, even beyond death, someone else is spending that money.
When Republican Congressman Paul Gillmor of Ohio died suddenly from a heart attack in 2007, his staff decided that no political contribution should go unspent.
Trevor Potter: What we know is that the staff went off to a number of dinners and pizza parties and other events using the leadership PAC money. What they said was, 'Well, it's a grieving process. And also, we need to talk to each other about getting new jobs, and this is a way to do it.'
Steve Kroft: And nobody had any problems with that?
Trevor Potter: The problem is it's not illegal.
There are lots of things in Washington that would seem to be illegal but really aren't, if you know your way through the loopholes. Melanie Sloan is the executive director of Citizens for Responsibility and Ethics in Washington, a small group that tracks campaign expenditures. As we said earlier it's against the law to use campaign funds for personal use, but Sloan says it's perfectly acceptable to use campaign funds to hire your wife, husband, children, grandchildren and in-laws.
CREW's Most Corrupt Members of Congress
Melanie Sloan: While there are anti-nepotism rules that prevent them from hiring their family members on the official staff-- they can indeed hire them on the campaign payroll. And do.
Steve Kroft: And they do?
Melanie Sloan: And they do.
Sloan says there are at least 75 members of Congress who have hired members of their family to work on their campaign and paid them with political contributions.
Until Republican Congressman Ron Paul of Texas retired last year he seemed to be the leader with six family members on the campaign payroll -- daughter, daughter's mother in-law, three grandchildren and a grandchild in-law. Paying them a total of $304,000 over the past two election cycles.
But Paul only ranked third in total payouts to family members -- behind former Republican Congressman Jerry Lewis and Democratic Congresswoman Maxine Waters both of California.
Steve Kroft: For some congressmen and senators, this is sort of a family business.
Melanie Sloan: Absolutely. It is a family business. They have members of their family on the campaign payroll. And they also will often have members of their family who are lobbyists and lobby on issues in which the member may even be working.
We were interested in talking to Republican Congressman Rodney Alexander who had just retired midterm, after winning a campaign with no Democratic opposition last year. A race in which he paid his two daughters a total of $130,000.
Steve Kroft: Hi. Good. Congressman? Steve Kroft from 60 Minutes. We just wanted to ask you about both your daughters on the campaign staff?
Steve Kroft: I mean, the figures that we have according to the reports are $73,000 to Lisa Lowe, and $57,000 to Ginger.
Rodney Alexander: That's for a two-year, that's for the election cycle.
Steve Kroft: What exactly did they do? Can you tell me?
Rodney Alexander: Do everything that others do for other campaigns--
Whatever they did it couldn't have been that stressful. Alexander won 78 percent of the vote against a libertarian candidate who wanted to abolish the IRS.
Steve Kroft: I mean, to some people, it just looks like you're using your campaign fund to enrich your family.
Rodney Alexander: Well, somebody has to do that work, Steve.
Steve Kroft: So, you kept it in the family?
Rodney Alexander: Well I kept it with somebody that I can trust and if one can't trust their daughter, then who can they trust?
Peter Schweizer: I think it's the kind of nepotism that, in large parts of American society, we frown about. I mean, in corporate America, a lot of corporations have policies that relate to nepotism and the hiring and firing of individual people.
Peter Schweizer: But Congress has created this domain that allows them to decide whether something is ethical or whether something is good. And it's another example, unfortunately, where the rules that apply to the rest of us don't really apply to members of Congress.
In January, Sen. David Vitter of Louisiana introduced a bill to try and rectify the situation. It would prohibit members from paying relatives with campaign or leadership accounts.
[Sen. Vitter: That is a loophole, an area of abuse that we must close.]
So far, Sen. Vitter has not found a single co-sponsor. And no one is the least bit surprised.
Melanie Sloan: Everyone in Washington knows this goes on. It's well-known, an open secret. The problem is people in Ohio and New Mexico have no idea what's going on here in Washington.
Sloan says another way congressmen can personally benefit from the use of political contributions is by making personal loans to their campaign funds, then charging above market and sometimes exorbitant interest rates. Sloan's organization found at least 15 cases, with the worst offender being Democratic Congresswoman Grace Napolitano who charged her campaign 18 percent.
Steve Kroft: How much money did she loan her campaign?
Melanie Sloan: She loaned herself $150,000 and over a 12-year period took in $228,000 in interest.
Steve Kroft: I think everybody would like that investment.
Melanie Sloan: I think so.
Steve Kroft: And that's legal.
Melanie Sloan: And that's legal.
After weeks of trying to get an interview with Congresswoman Napolitano, we finally cornered her outside a meeting of the Hispanic Caucus. She told us that as a woman and a minority, banks wouldn't lend her money, so she had to she withdraw $150,000 from an investment account to lend it to her campaign.
Steve Kroft: You loaned money to your campaign and then charged the campaign 18 percent interest?
Grace Napolitano: That is correct.
Grace Napolitano: To be able to do a lot of the things I had to do were not feasible unless I did what I had to do. And so at that point, that's what was recommended, and that's what I went with.
Steve Kroft: I don't think there's anything wrong with loaning your campaign money. But then collecting 18 percent interest from your campaign seems a little too much.
Grace Napolitano: Would you go out and get a loan and not get charged interest?
Steve Kroft: It's still 18 percent and $228,000 in interest.
Grace Napolitano: You like to favor 18 percent.
Steve Kroft: I do like to favor. I mean, that's what the Mafia gets.
Grace Napolitano: It isn't like I've really profited. I still live in the same house. I drive a small car. I am not a billionaire, or a millionaire, for that matter.
Steve Kroft: Did your campaign contributors know that you were paying back a loan, charging the campaign committee 18 percent?
Grace Napolitano: Well, you don't go out and publicize that, but they know that I had a campaign debt.
Melanie Sloan: When folks are asked for campaign donations and when they make campaign donations, they are doing it because they are in sync with that member of Congress's views and they want to see them pushing policies and get reelected. I don't think they have any idea that some of that money is actually going into the member's personal bank account.
There are currently two, modest ethics reform bills pending in Congress that would change a small part of what we've been talking about, one sponsored by a Senate Republican, the other by a House Democrat. Neither has a prayer of even being debated.
Peter Schweizer: We hear a lot about how there's so much partisan fighting in Washington, Steve. Here's a great example of bipartisanship. Both sides like this current system.
Thanks for reading CBS NEWS.
Create your free account or log in
for more features.