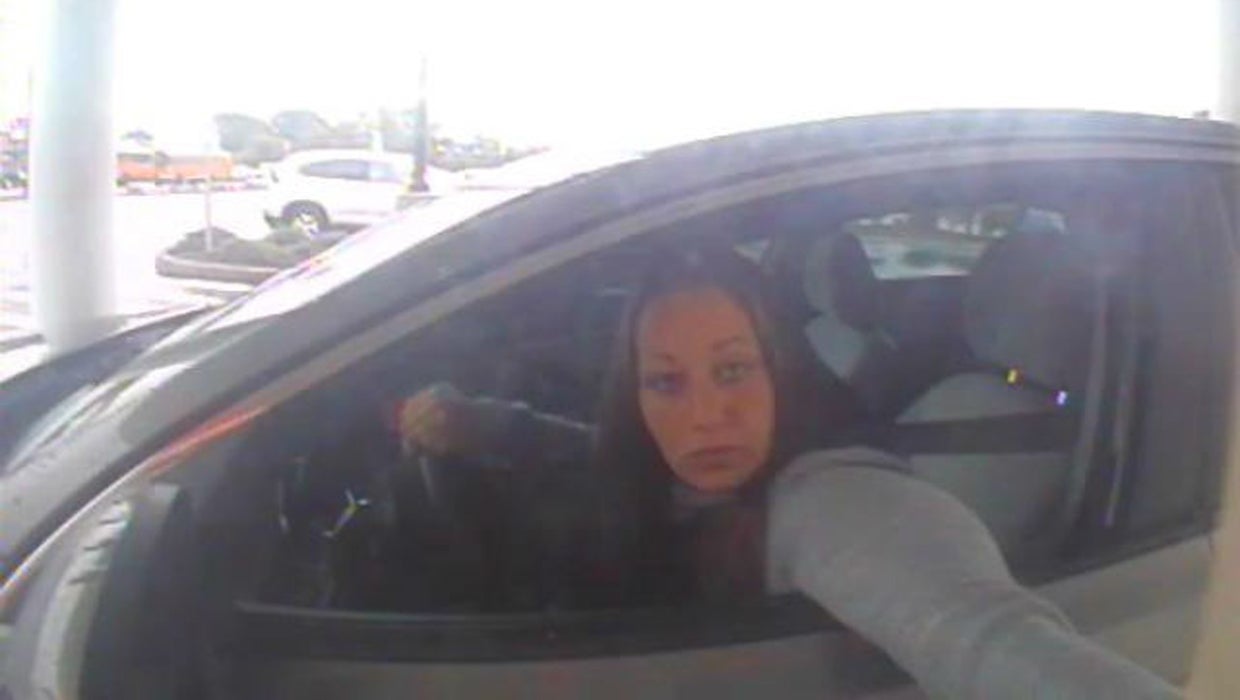 Was Ohio girl missing since 2007 spotted at Rhode Island ATM?
CLEVELAND - The FBI is ramping up efforts to identify a woman in a Rhode Island surveillance photo who investigators say closely resembles a girl missing from Cleveland since 2007.
The Cleveland Division of the FBI says the woman in the photo is suspected of being involved in a string of identification thefts in Rhode Island and Massachusetts.
FBI spokeswoman Vicki Anderson says the woman strongly resembles Ashley Summers, who was 14 years old when she disappeared in 2007 from Cleveland.
Anderson says the agency is using a billboard campaign and social media in an effort to identify the woman in the surveillance photo and gather new information.
CBS affiliate WPRI reports the woman seen in the surveillance photo is suspected along with a man of stealing wallets and purses from gyms in Warwick, R.I. in October and then stealing victims' identities and withdrawing money from their accounts.
"I think if we can find that man, we can find out for sure if it's Ashley or not," Linda Summers, Ashley's grandmother, told CBS affiliate WOIO.
Summers disappeared from the same neighborhood where Ariel Castro held three women captive for a decade before they escaped.
Authorities have said Castro was questioned about Summers, but there was no information linking her case to him.
Summers, who would currently be 21 years old, is described as having brown hair, blue eyes and being 5'5" tall and weighing 130 pounds. The FBI says she has a tattoo with the name "Gene" in black ink over a red heart on her upper right arm.
Anyone with information on her whereabouts or the whereabouts of the woman seen in the ATM surveillance image is asked to contact the FBI.
Thanks for reading CBS NEWS.
Create your free account or log in
for more features.