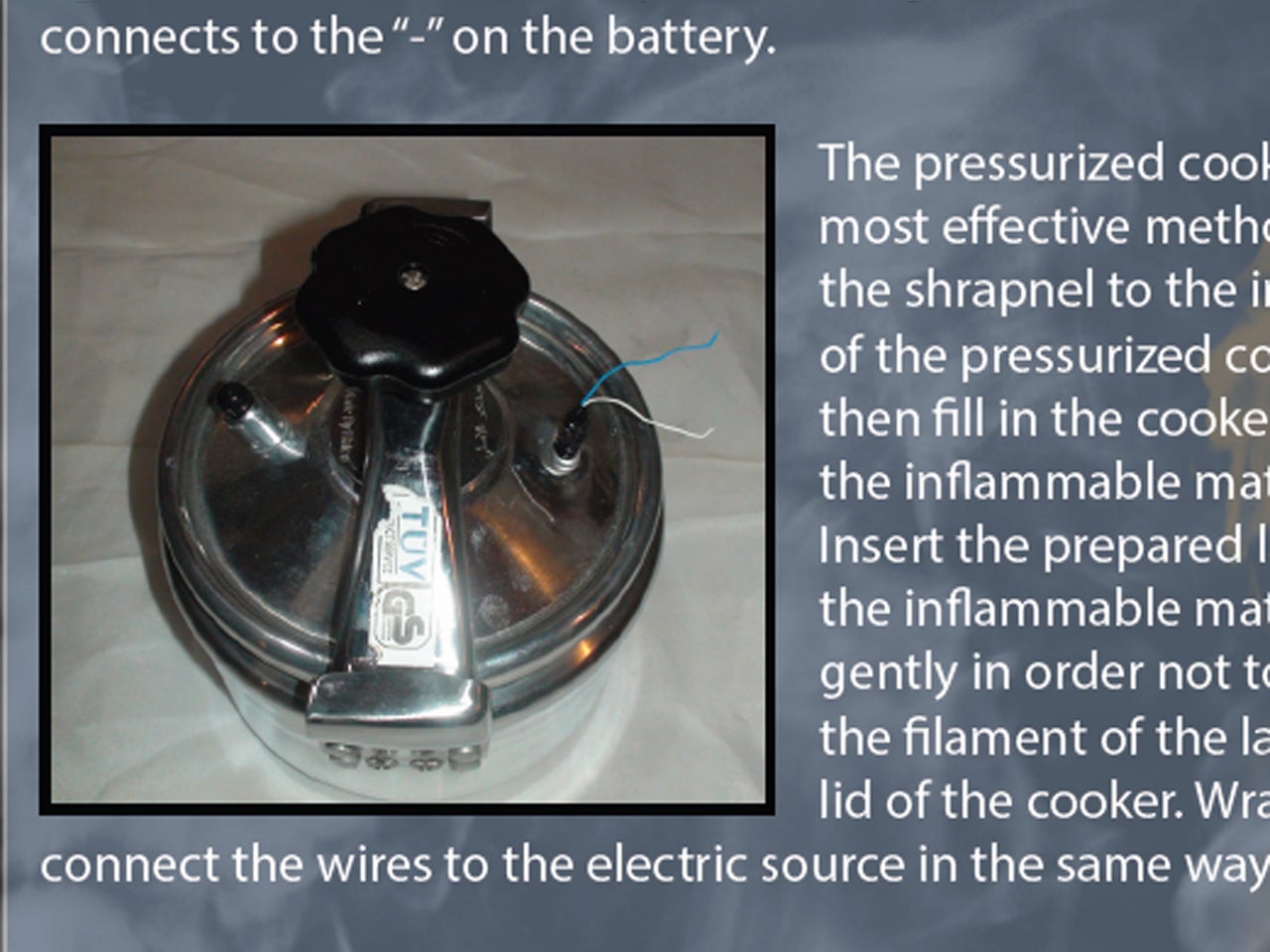 Was al Qaeda magazine the blueprint for Boston bombers' pressure cooker explosions?
(CBS News) Many people are asking two questions about the Tsarnaev brothers -- one, why did they become radicals? And, the other: where did they learn to make bombs like the ones that exploded at the Boston Marathon?
Complete coverage: Boston bombing
In the Boston bombings, Tamerlan and Dzohkhar Tsarnaev used pressure cooker bombs packed with ball bearings and nails to maximize the damage from the blast.
Kevin Barry, a former New York Police Department bomb technician, explained, "Shrapnel goes out in all directions that shrapnel from the container hit the crowd, and cause devastating injuries and death."
Immediately, bomb technicians from around the world recognized an eerily familiar recipe. CBS News senior correspondent John Miller reports these were the same bomb components and explosives published in an al Qaeda's magazine called Inspire.
The components used in the marathon bombing are "a mirror image" of what was printed on Inspire magazine's pages, Barry said. "Almost exactly from that manual are what seems to be recovered in Boston."
The glossy, online publication is produced by al Qaeda in Yemen. It debuted in 2010 and has become the Vanity Fair of terrorism. It was founded by two Americans, Anwar al-Awlaki, al Qaeda's master propagandist, and its editor, Samir Khan. Both were killed by drone strikes in 2011. But Inspire magazine lives on.
In a prior edition, a section titled "How to Make a Bomb in the Kitchen of Your Mom" included a how-to manual on simple steps to make pipe bombs and pressure cooker bombs, noting: "the pressurized cooker is the most effective method," and to "place the device in a crowded area." And it's all done with common household ingredients.
Barry said he could "go out and purchase everything you need within 45 minutes" for $75.
Jose Pimentel, who was arrested two years ago on charges he planned to attack U.S. servicemen and New York City Police, was seen in a surveillance photo allegedly using bomb blue prints from Inspire magazine to assemble a device. The pipe bomb was of the same design used by the Boston bomb suspects to make improvised hand grenades that they tossed at police during a gun battle last week.
"It is bomb-making for dummies," Barry told Miller said. "The issue is, that it does work and we've seen that, we've seen that time and time again. And our problem now is, since 9/11, transnational recruiting through the Internet for sympathizers that are in our country."
Investigators are looking to see if the Tsarnaev brothers ever read Inspire magazine, but law enforcement officials say the magazine may continue to provide potential clues about where the next plot may be coming from.
The magazine can't be shut down, Miller said on "CBS This Morning," because it becomes a game of "whack-a-mole." He explained, "If they shut it down on one site, it appears on another and PDFs spread all over the Internet and it kind of goes viral within that community."
Thanks for reading CBS NEWS.
Create your free account or log in
for more features.