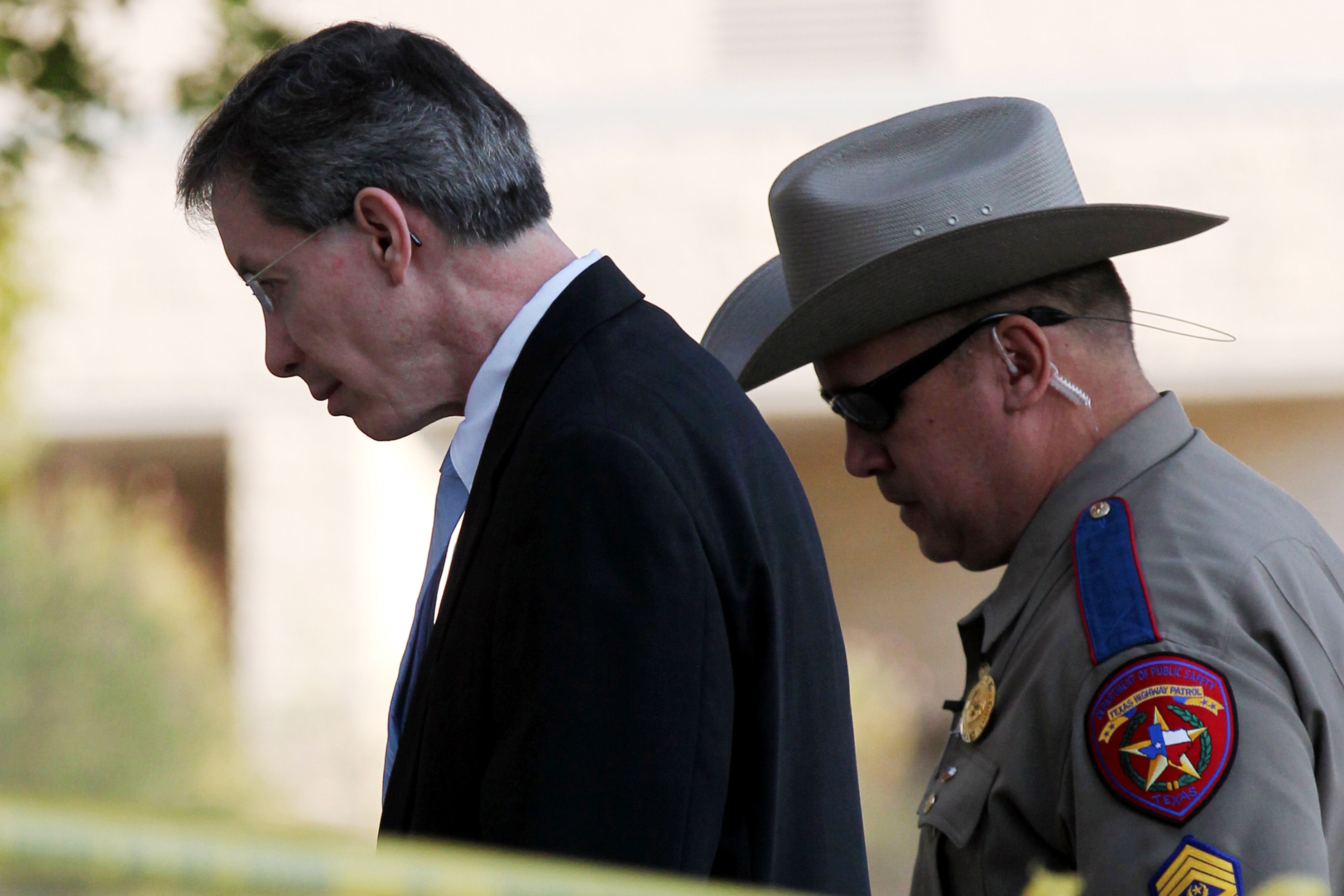 Warren Jeffs sentenced to life for child sex abuse
(CBS/AP) Polygamist leader Warren Jeffs was sentenced to life in prison Tuesday for sexually assaulting two underage followers he took as brides in what his church deemed "spiritual marriages."
The 55-year-old head of the Fundamentalist Church of Jesus Christ of Latter Day Saints stood quietly as the decision of the Texas jury was read. He received the maximum sentence on both counts
The jury deliberated less than half an hour.
The 55-year-old Jeffs was convicted Thursday.
Police had raided the group's remote West Texas ranch in April 2008, finding women dressed in frontier-style dresses and hairdos from the 19th century as well as seeing underage girls who were clearly pregnant. The call to an abuse hotline that spurred the raid turned out to be a hoax, and more than 400 children who had been placed in protective custody were eventually returned to their families.
Jeffs has claimed he was the victim of religious persecution. The FLDS, which has at least 10,000 members nationwide, is a radical offshoot of mainstream Mormonism.
Jeffs represented himself after firing seven attorneys in the six months leading to the trial. He broke his courtroom silence with an objection marked by a nearly hourlong speech defending polygamy, and twice threatened the judge and the court with warnings of punishment from God.
Eleven other FLDS men were charged with crimes including sexual assault and bigamy. The seven others who have already been prosecuted were convicted, receiving prison sentences of between six and 75 years.
Thanks for reading CBS NEWS.
Create your free account or log in
for more features.