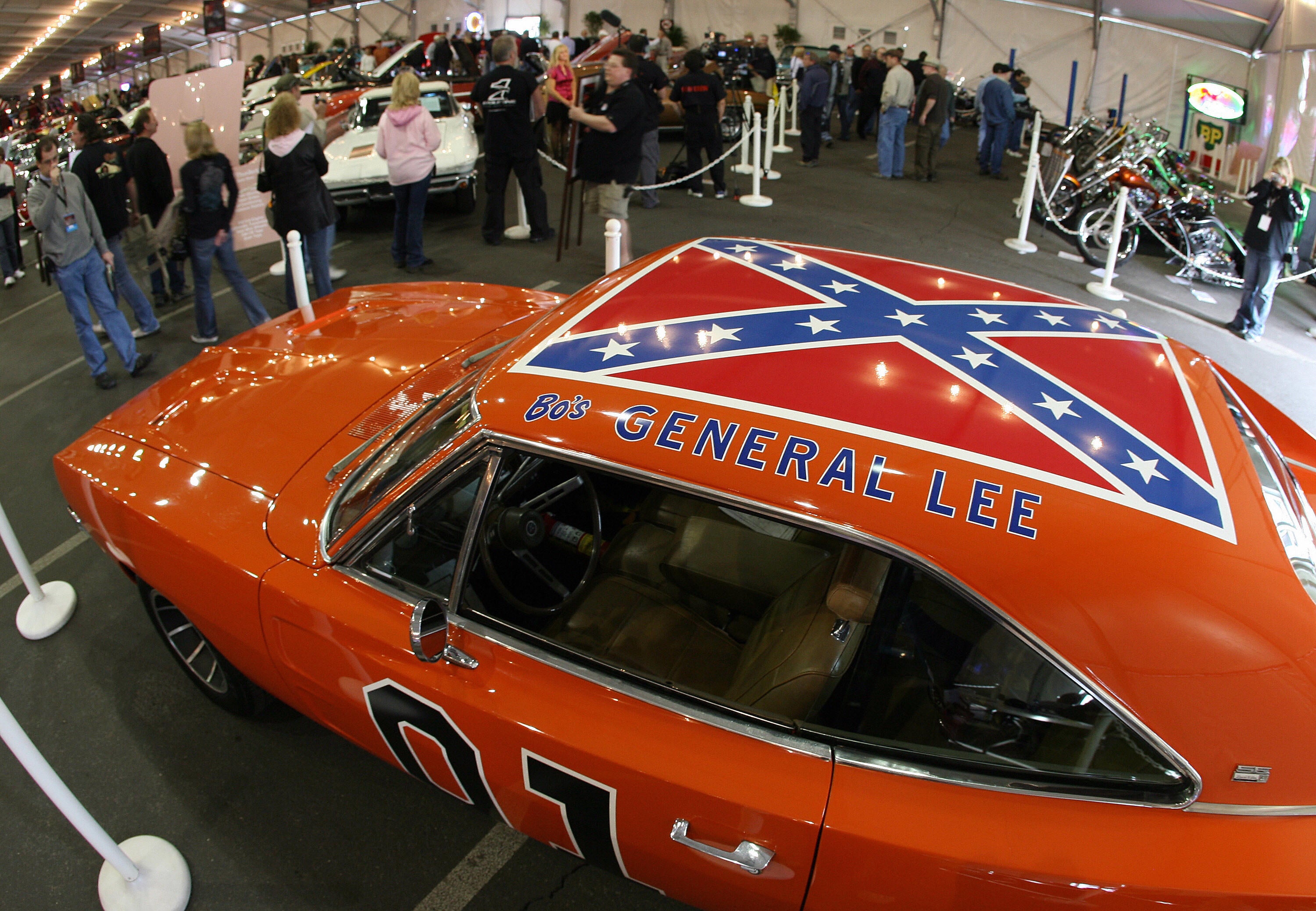 Warner Bros. to stop "Dukes of Hazzard" General Lee toys with Confederate flag
Trouble is afoot in Hazzard County.
Warner Bros., the studio behind the TV show "The Dukes of Hazzard," has decided to cease selling products featuring the Confederate flag.
A Warner Bros. spokesperson said the company will no longer license replicas or vehicle model kits based off the General Lee, according to a Vulture exclusive. In "The Dukes of Hazzard," the iconic car had a Confederate flag painted on its roof.
"Warner Bros. Consumer Products has one licensee producing die-cast replicas and vehicle model kits featuring the General Lee with the confederate flag on its roof - as it was seen in the TV series," the spokesman told Vulture via email. "We have elected to cease the licensing of these product categories."
Essentially, you won't be able to buy any new toy cars or replicas featuring the flag, but you can still buy T-shirts and other memorabilia where the flag isn't visible.
Former "Dukes of Hazzard" actor Ben Jones owns a retail outlet and website that sell branded merchandise from the TV show. He won't be dropping the flag and posted a Facebook message sharing his opinion:
It's unclear how the Warner Bros. stance will affect Jones' business, but he declared his dedication to selling his products.
"COOTER'S IS GOING TO CONTINUE TO SELL OUR SOUTHERN SYMBOLS AS LONG AS THERE IS A COOTER'S. I WILL FIGHT THESE PEOPLE UNTIL HELL FREEZES OVER, AND THEN I WILL FIGHT THEM ON THE ICE," said Cooter, who portrayed mechanic Cooter Davenport on the series, which ran from 1979-1985 on CBS.
Warner Bros. Consumer Licensing division has licensed the General Lee for decades. The iconic car has appeared on T-shirts, lunch boxes and even underwear. The decision to drop the licenses comes less than 24 hours after South Carolina state officials declared a push to remove the Confederate flag from the state capitol. The decision is driven by last week's attack that killed nine people in a historic black church in Charleston.
On Tuesday, eBay, Walmart, Amazon and Sears all announced they will no longer carry merchandise bearing the flag. Limiting the availability and production of Confederate-flag branded products may drive up their prices through other retailers.
Thanks for reading CBS NEWS.
Create your free account or log in
for more features.