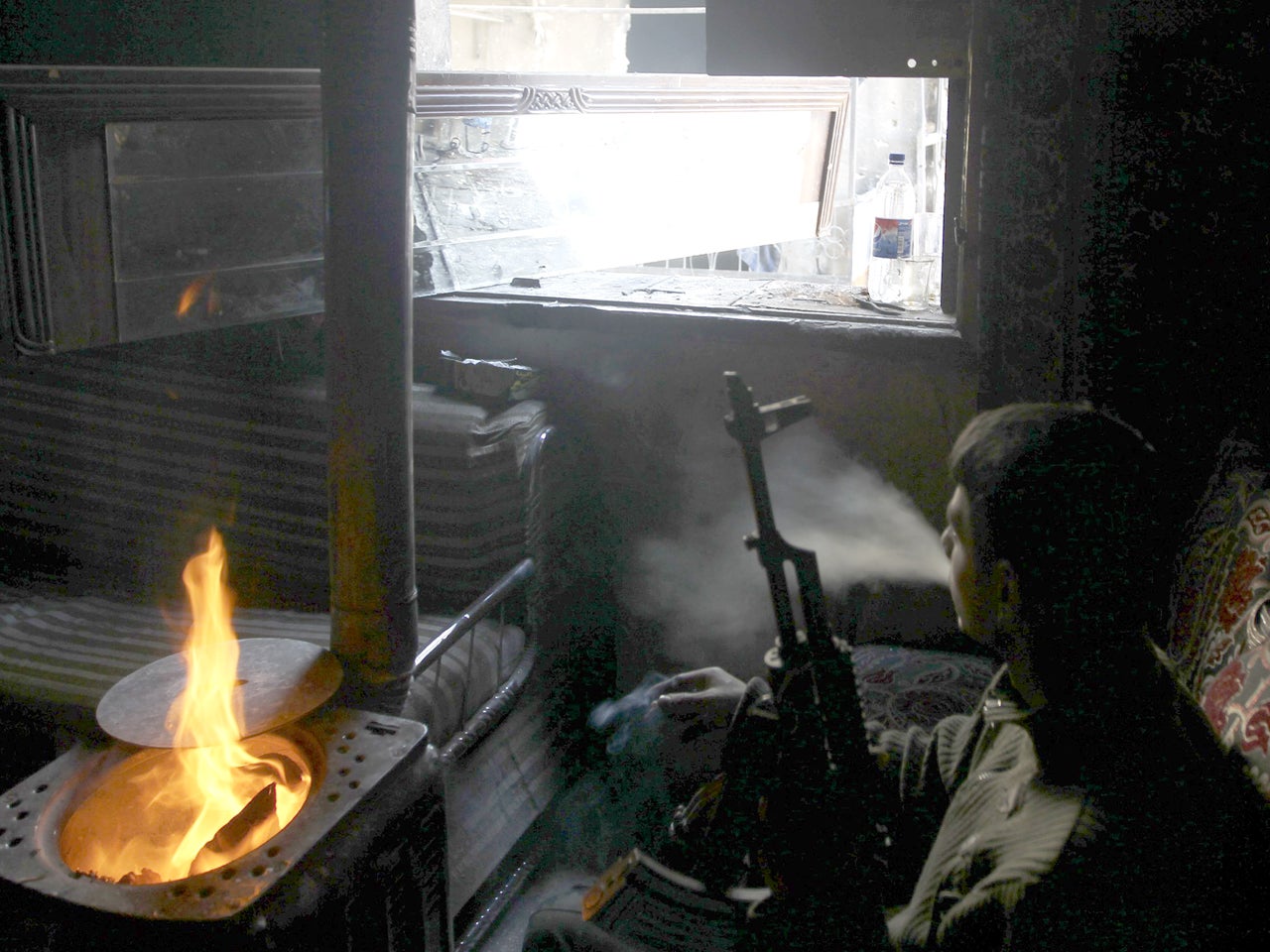 War turns Syria into major amphetamine producer and consumer
BEIRUT - Syria has become a major amphetamines exporter and consumer as the trauma of the country's brutal civil war fuels demand and the breakdown in order creates opportunity for producers.
Drugs experts, traders and local activists say Syrian production of the most popular of the stimulants, known by its former brand name Captagon, accelerated in 2013, outpacing production in other countries in the region such as Lebanon.
Reports of seizures and interviews with people connected to the trade suggest it generates hundreds of millions of dollars in annual revenues in Syria, potentially providing funding for weapons, while the drug itself helps combatants dig in for long, grueling battles.
Most other economic activity in Syria has ground to a halt in the past two years due to the violence, shortages and international sanctions.
Consumption of Captagon outside the Middle East is negligible, according to the United Nations Office on Drugs and Crime (UNODC), but it is a significant drug in the Arab Gulf, and nascent markets were detected in North Africa last year.
Sitting at a crossroads in the Middle East, Syria has long been a transit point for drugs coming from Europe, Turkey and Lebanon and destined for Jordan, Iraq and the Gulf.
The breakdown of state infrastructure, weakening of borders and proliferation of armed groups during the nearly three-year battle for control of Syria has transformed the country from a stopover into a major production site.
Even before the conflict, Saudi Arabia received about seven metric tons of Captagon in 2010, a third of world supply, according to UNODC figures.
A member of a prominent drug trading family in Lebanon's Bekaa Valley, where much of that country's drug production and smuggling takes place, told Reuters that demand from the Gulf kingdom had increased since then, and Kuwait and the United Arab Emirates were also big consumers.
The trader said production in Lebanon fell 90 percent in 2013 from two years earlier, and wholly attributed the drop to a shift in production to Syria. He said some production might also have moved to Syria from Turkey during the past year.
Khabib Ammar, a Damascus-based media activist, said Syrian fighters involved with the drugs trade were buying weapons with the money they made, though Reuters could not independently verify claims that Captagon profits were being used to fund either side of the conflict.
Syrian government forces and rebel groups each say the other uses Captagon to endure protracted engagements without sleep, while clinicians say ordinary Syrians are increasingly experimenting with the pills, which sell for between $5 and $20.
The drug was first produced in the West in the 1960s to treat hyperactivity, narcolepsy and depression, but by the 1980s was banned in most countries because of its addictive properties and no longer has a legitimate medical use. Its active ingredient, fenethylline, is metabolized by the body into the stimulants amphetamine and theophylline.
Lebanese psychiatrist Ramzi Haddad said the drug had the typical effects of a stimulant. "It gives you a kind of euphoria. You're talkative, you don't sleep, you don't eat, you're energetic," he said.
Production is cheap and simple, requiring "only basic knowledge of chemistry and a few scales", he added. Syrian and Lebanese authorities regularly seize homemade laboratories used to make the pills.
National drug control offices in the region also report Syria's increasing role in the trade.
Colonel Ghassan Chamseddine, head of Lebanon's drug enforcement unit, told Reuters the pills are hidden in trucks passing from Syria to Lebanese ports where they are then shipped to the Gulf.
"It comes from Syria. Most of the Captagon production is there, according to our information," he said.
Official figures show Lebanon seized more than 12.3 million Captagon pills in 2013. Chamseddine said most of that came from a few large busts in the Bekaa Valley, which borders Syria. One seizure of 5.3 million pills implicated a Syrian family that he said has been smuggling drugs for 10 years.
The Lebanese trader said the main players in Lebanon's Captagon trade are established families in the Bekaa who started off smuggling hashish and cocaine decades ago. They either produce the pills themselves or provide the materials and equipment to partners inside Syria and then help smuggle the pills out of the country, he said.
Turkish authorities have also identified a rise in Captagon production in Syria. In May, they seized 7 million pills en route to Saudi Arabia, according to Saudi media. The head of Turkey's anti-drug-trafficking directorate said the pills were made in Syria with materials from Lebanon, but he couldn't confirm a connection to rebels there.
Dubai police also reported making a seizure of a record 4.6 million Captagon pills in December.
Syrian state media regularly mention Captagon pills as one of the items government forces seize alongside weapons when they capture rebel fighters or raid their bases.
A drug control officer in the central city of Homs told Reuters he had observed the effects of Captagon on protesters and fighters held for questioning.
"We would beat them, and they wouldn't feel the pain. Many of them would laugh while we were dealing them heavy blows," he said. "We would leave the prisoners for about 48 hours without questioning them while the effects of Captagon wore off, and then interrogation would become easier."
The opposition retorts that the government is aiming to sully its reputation and say it is the pro-government 'shabiha' gunmen that run the Captagon trade.
Opposition activist Ammar said consumption was limited to government supporters and fighters who use the cover of the revolution to pursue lucrative criminal activities.
"These days, the criminals and addicts do whatever they want," he said. "They've increased because of hunger, poverty and lack of work."
A psychiatrist named George said he treated Captagon users at his clinic in the government stronghold of Latakia.
"The use of Captagon and other pills increased after the revolution even among civilians because of psychological and economic pressures," he said.
He said the government exaggerated the drug's prevalence among opponents, but added that it was likely both the shabiha and rebel Free Syrian Army were users, "especially when they are assigned night duty or other long missions".
A resident of the central city of Homs said the use of Captagon and hashish had become widespread and open in the past year in his neighborhood, an area populated mostly by Alawites, the same Muslim sect that President Bashar al-Assad belongs to.
"It's young people in general, and most of them are in the National Defence Force and shabiha organizations," he said.
Thanks for reading CBS NEWS.
Create your free account or log in
for more features.