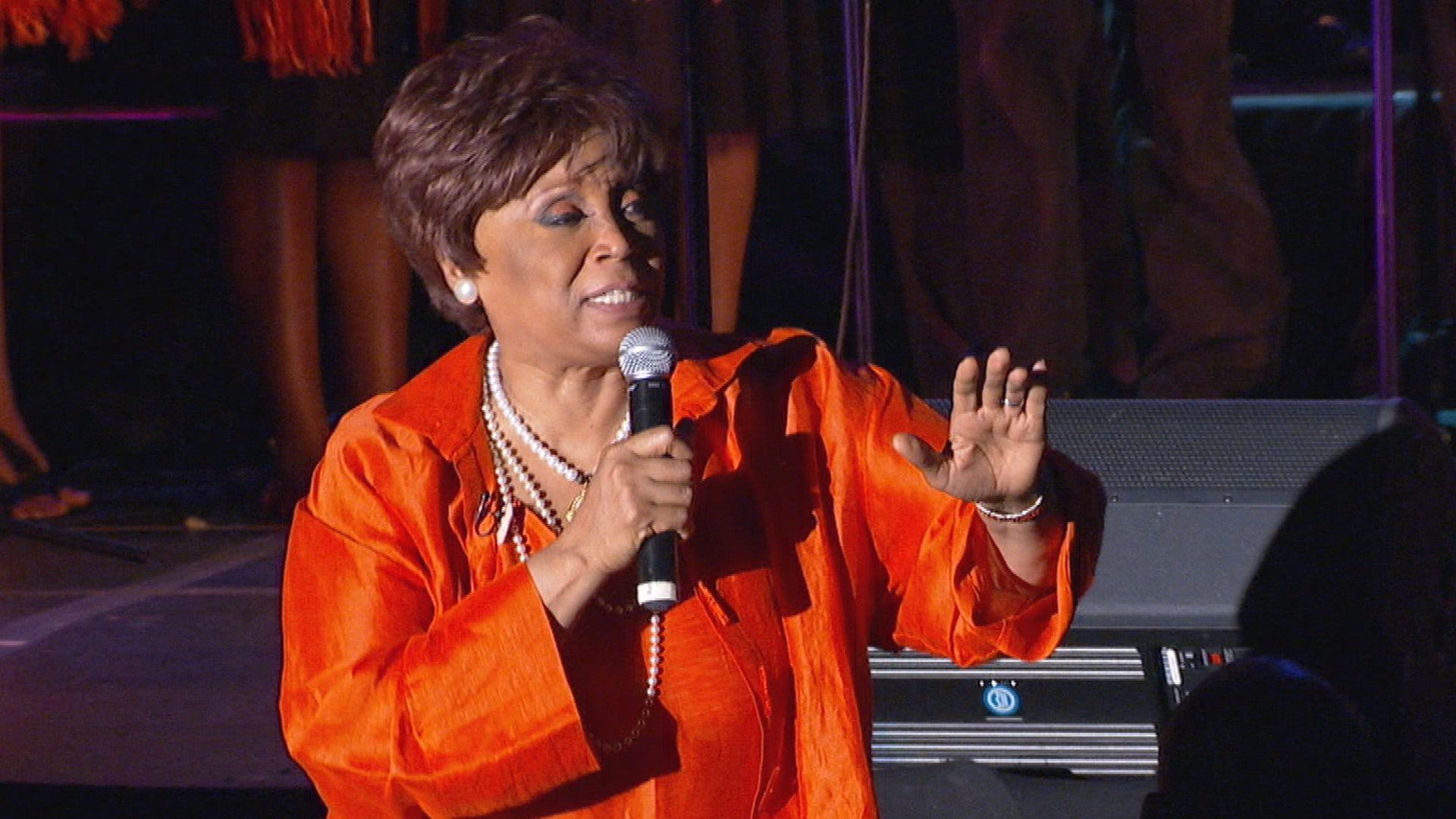 Vy Higginsen's musical mission
This week on 60 Minutes, we met the woman behind some of the most powerful singing voices you've never heard. Her name is Vy Higginsen and as Lesley Stahl reported in "Alive and Kickin'," Higginsen has made it her mission to preserve a special part of American culture: African-American music, from gospel to soul and R&B.
It's a mission 60 Minutes unexpectedly learned about back in 2007. At the time, producer Shari Finkelstein was reporting a story on a completely different subject: genetic genealogy. It was then she came across Higginsen, a Harlem theater producer and former DJ and radio personality who was using her DNA to trace her ancestry back hundreds of years.
When Higginsen began her roots search, she told 60 Minutes she was looking to trace her ancestry back to Africa. What she didn't expect was for her DNA to reveal a genetic link to a man named Marion West, a white rancher in Missouri. West had been trying to trace his ancestry back to British royalty.
"The two of them -- in spite of not being what they were originally looking for -- they struck up this incredibly profound relationship," Finkelstein tells 60 Minutes Overtime.
Their relationship became so close that West and his wife flew in from Missouri to see his new family member. He even attended a performance by the teen gospel choir Higginsen had created for Harlem kids -- a program she called "Gospel for Teens." Finkelstein decided to tag along and shoot the concert for the 60 Minutes story on genetic genealogy.
"I was completely blown away by these kids -- they were fantastic, such an amazing sound," Finkelstein says. "I kept in touch with Vy and whenever they had a concert, I would go."
In 2010, Finkelstein decided it was time to do another story. The inspiration came when one of the group's former singers returned to the stage to discuss his brother's murder.
"There was this kind of in-depth reaction from so many of the other kids," Finkelstein recalls. "You could just tell that many of them had experienced a lot of pretty intense stuff in their lives and I remember saying, 'I've got to do this story'...It's incredible music, it's the history of gospel music that Vy is trying to keep alive...It's all about the African-American experience in America."
Finkelstein says she was also moved by the group's leader: Vy -- an individual whose fascinating life's work would eventually inspire another story at 60 Minutes.
"Every once in a while you come across someone who just jumps off the screen and draws you in and you kind of hang on every word," Finkelstein says. "She has a tremendous amount to say, so many interesting ideas, the way she speaks, everything she does is extremely passionate."
Dozens of performances later, Finkelstein learned about Higginsen's latest production "Alive and Kickin'" -- featured in this week's 60 Minutes report.
Editor's Note: Marion West, who was featured in the 60 Minutes report "Roots," died in November 2014 due to complications from a stroke. He was 85 years old. Higginsen continues to speak with his wife regularly and says they are planning a family reunion.
Thanks for reading CBS NEWS.
Create your free account or log in
for more features.