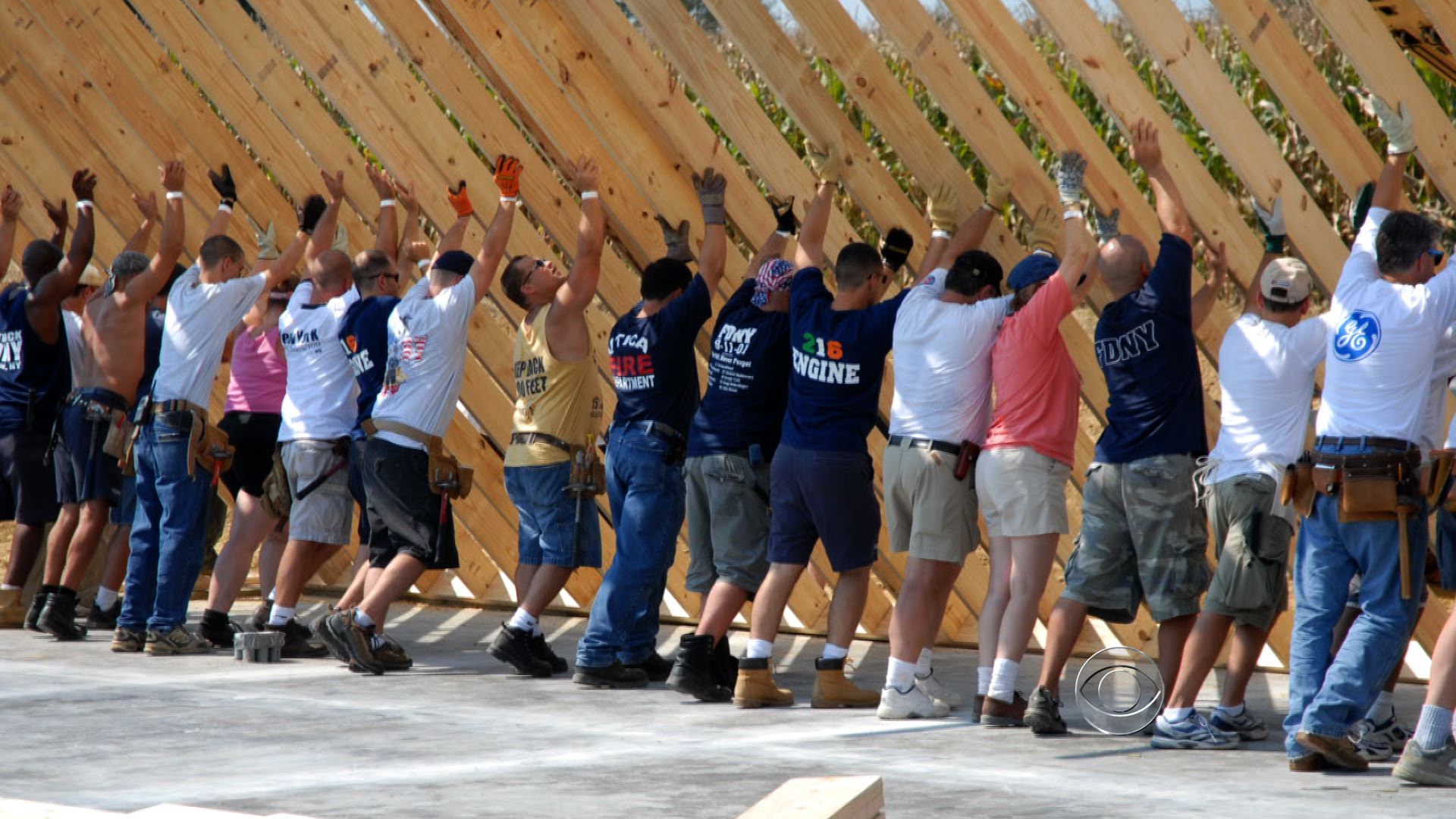 Volunteers cross item off 9/11 victim's "bucket list"
(CBS News) BOTTINEAU, N.D. - Each year on this day, America renews its promise not to forget those who died in the 9/11 attacks. The memory of one victim is being kept alive -- in a house that bears her name and embraces her dream.
When the World Trade Center was attacked, Jenette Nelson was halfway across the country in North Dakota, watching the horror unfold on TV. She knew that her only daughter Ann, a 30-year-old bond trader, was working that day on the 104th floor of the north tower.
"Normally you would scream or cry, but I couldn't do any of that -- I couldn't even really talk," Nelson said. "I didn't dare leave the television set for fear there would be some sign of her and I would miss it. And on the other hand it was so painful to watch"
Ann Nelson did not survive. When her belongings arrived home, they included her laptop.
"When the laptop came home but Annie did not I could not bear to look at it," Jenette Nelson said.
It took her nearly five years to open the computer, and when she finally did, she found something remarkable -- a document containing her daughter's hopes and dreams. A bucket list.
Scuba dive the Great Barrier Reef. Volunteer for a charity.
No. 7 on the list: Buy a home in North Dakota.
Or build one.
Last week, more than 500 volunteers traveled to a remote corner of the state to help build "Annie's House." In keeping with her passion for skiing and volunteer work, the "house" will really be an 11,000 square foot ski lodge, built to accommodate disabled children and injured U.S. troops.
The organization behind Annie's House is a charity called "New York Says Thank You." Created after 9/11, the volunteers include New York City firefighters, ground zero construction workers and 9/11 families -- who travel the country helping communities rebuild after natural disasters.
Charlie Vitchers was the general superintendent of construction at ground zero during the recovery. He spent nine months there. Now he spends at least one month a year on the road, helping people in need.
"The motivation has always been the people," he said. "Once you go into a community and rebuild after a tragedy you get to do firsthand what they did for us during the aftermath of 9/11 in New York City."
This is the first time the group is building something in honor of a victim of 9/11.
Annie would be delighted, her mother said.
"It's very comforting to me because your sense of loss is so great when you lose a daughter the way we lost Ann," she said, "but these activities somehow soothe you and you don't feel so much at loss when you see her dreams are coming true."
Annie's bucket list will be prominently displayed on the rafters. Annie's House is scheduled to open this winter in time for ski season.
Thanks for reading CBS NEWS.
Create your free account or log in
for more features.