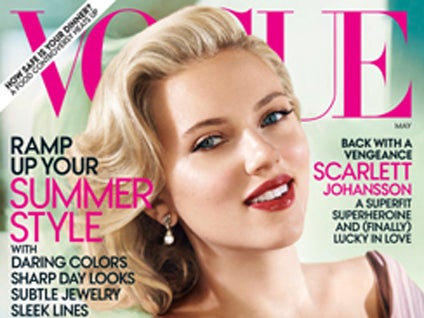 Vogue makes pact to use healthy models
(CBS News) Vogue is making a commitment to using healthier models.
Editors of 19 international editions of the fashion magazine have made a pact to stop using models under the age of 16, or those who appear to have an eating disorder.
According to the New York Times, Conde Nast International chairman Jonathan Newhouse said in an announcement Thursday, "Vogue editors around the world want the magazines to reflect their commitment to the health of the models who appear on the pages and the well-being of their readers."
The Vogue announcement, which came via a press release from Conde Nast International, was broken down into six points:
"1. We will not knowingly work with models under the age of 16 or who appear to have an eating disorder. We will work with models who, in our view, are healthy and help to promote a healthy body image.
"2. We will ask agents not to knowingly send us underage girls and casting directors to check IDs when casting shoots, shows and campaigns.
"3. We will help to structure mentoring programs where more mature models are able to give advice and guidance to younger girls, and we will help to raise industry-wide awareness through education, as has been integral to the Council of Fashion Designers of America Health Initiative.
"4. We will encourage producers to create healthy backstage working conditions, including healthy food options and a respect for privacy. We will encourage casting agents not to keep models unreasonably late.
"5. We encourage designers to consider the consequences of unrealistically small sample sizes of their clothing, which limits the range of women who can be photographed in their clothes, and encourages the use of extremely thin models.
"6. We will be ambassadors for the message of healthy body image."
According to New York magazine, all of the international editions will kick off the effort in their June issues with special editorials dedicated to the initiative (the one exception is Japanese Vogue, which will publish its editorial in July).
The Council of Fashion Designers of America (CDFA) has also taken on the cause. Last season, it released guidelines to designers and modeling agencies asking them not to use models under 16 on their runways.
Thanks for reading CBS NEWS.
Create your free account or log in
for more features.