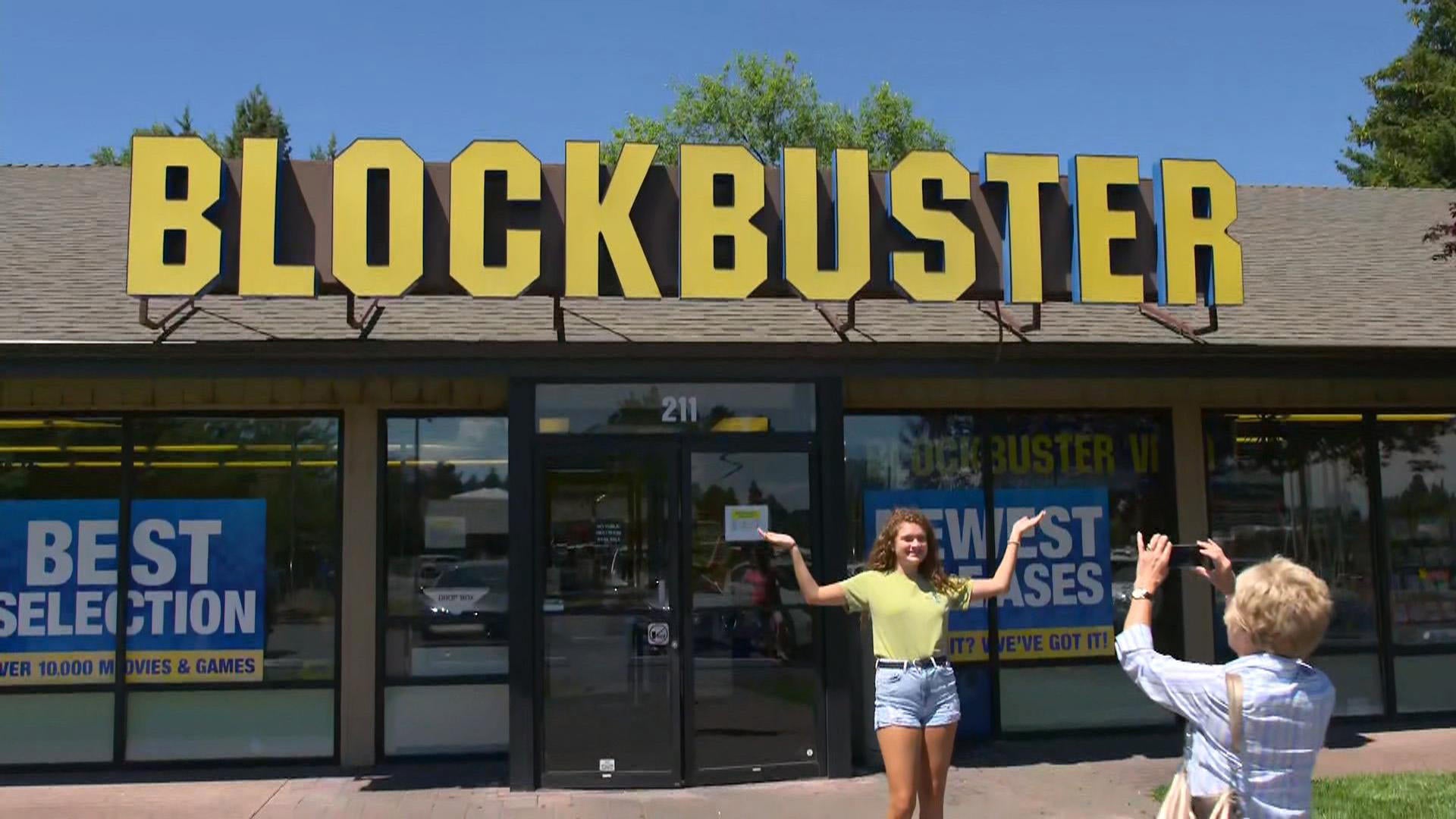 Visiting America's last Blockbuster store
An announcement last Thursday confirmed the Blockbuster in Bend, Oregon, will be the last one open in the country. And people from all over are traveling to Bend for a piece of Americana.
"We came here from all the way across the country," one customer said.
For people like 15-year-old Charlotte Jones, browsing through the stacks of about 14,000 movies in person rivals any experience offered online.
"Just being here is kind of cool because it's the last one," Jones said. "When you see them all, like, next to each other, it kind of makes it easier. But with like on Netflix, you only see the title and that's all. But you have to like scroll through it and it takes a while to get through all of the movies."
General Manager Sandi Harding says customers visiting the Blockbuster in Oregon treasure its customer service and familiarity.
"It's all alphabetical so it still comes all the way around in the alphabet to find them," Harding said. "Nothing really has changed. We still have the category signs. I think if a customer walked in here, they would still be like oh, I can find that movie because it's like the library. You go and you kinda know where things are."
The store's owners don't plan to close anytime soon. In fact, they say as long as they can pay their employees and turn any kind of profit, they'll keep these doors open as long as possible. If that doesn't work, they joke they could turn the store into a museum.
Blockbuster was once the largest video rental chain in the U.S., with close to 9,000 stores worldwide. At one point, it's estimated a new store opened every 17 hours.
The chain was ubiquitous in strip malls and on street corners, but with the arrival of Netflix in the late 1990's, Blockbuster stores began disappearing just as quickly as they arrived. Following bankruptcy in 2010, Blockbuster closed nearly all of its stores.
Last week, there were only three in the U.S. including two in Alaska where expensive internet and long winters helped keep the stores in business. On Thursday, the Alaska stores announced they would close for good.
Thanks for reading CBS NEWS.
Create your free account or log in
for more features.