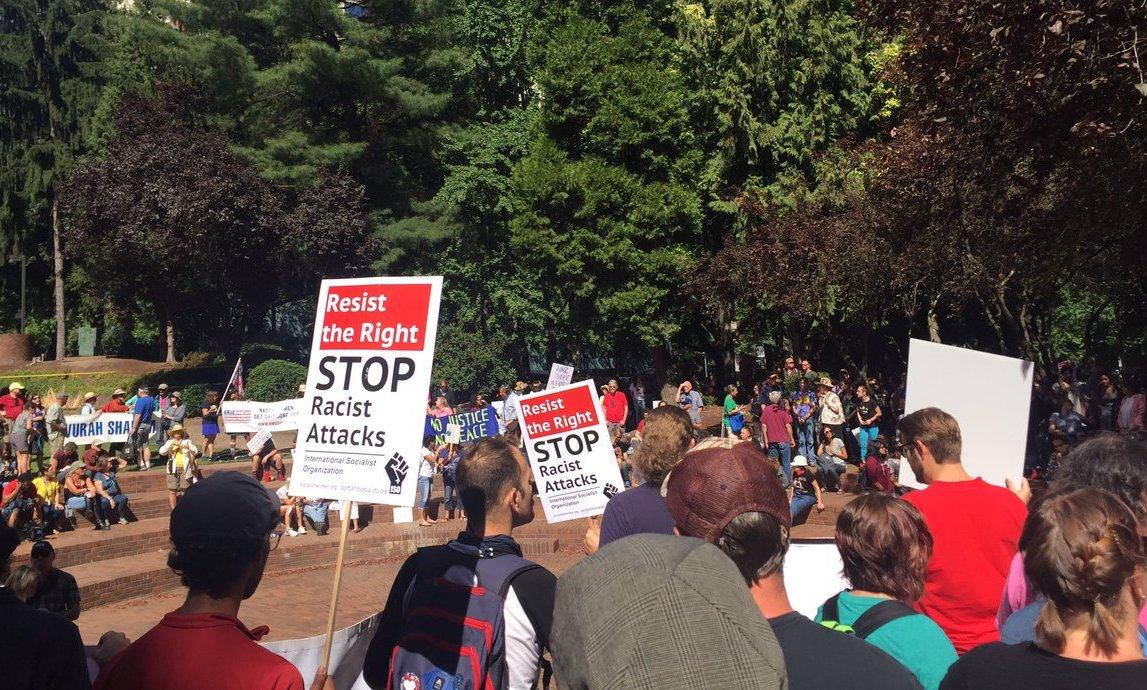 Violence erupts at anti-white nationalist rally in Portland
PORTLAND -- Violence broke out between opposing groups at an anti-white nationalist rally in Portland that left at least one police officer injured, CBS affiliate KOIN-TV reports.
Police made several arrests in the city's downtown area as two groups faced off over different views on white nationalism.
The Portland Police Department tweeted that marchers and residents should clear the area for their own safety, adding that officers reported protesters attacking photographers and that projectiles were thrown at officers. They said several arrests were made and at least one officer was injured.
An opposition group held its own protest Sunday which was scheduled for around 2 p.m. local time but instead started around 12:30 p.m.
"We will be there with flags," Joey Gibson of the Patriot Prayer Group said.
Officials said Friday that Portland Stands United Against Hate has a permit. It is not clear if Patriot Prayer does.
Authorities had previously announced a heightened police presence due to past violence between the opposition groups.
Mayor Ted Wheeler warned protesters that "illegal behavior is unacceptable."
"We will not tolerate acts of violence. We will not tolerate vandalism. We will not tolerate criminal behavior," Wheeler said.
Thanks for reading CBS NEWS.
Create your free account or log in
for more features.