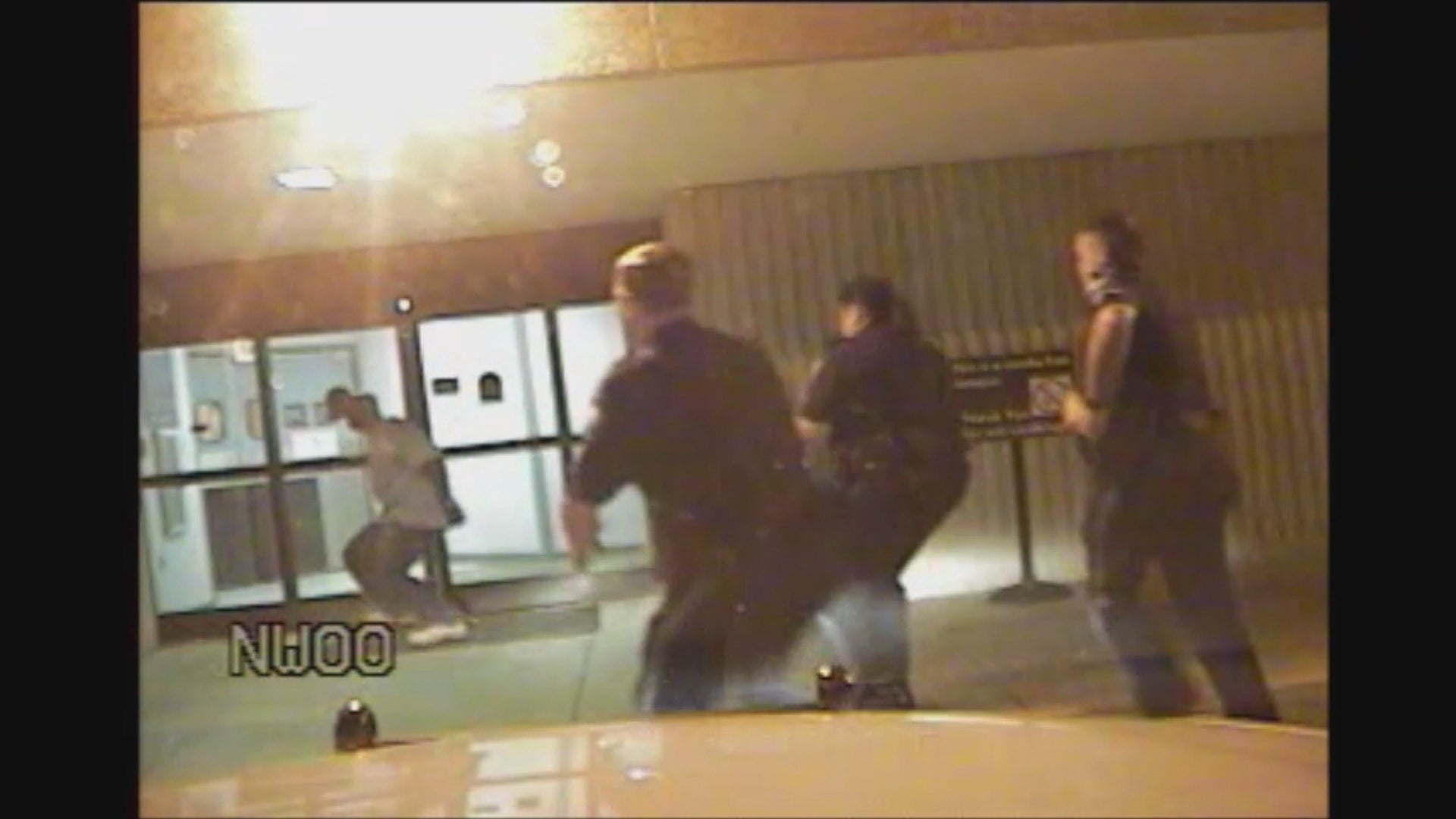 Video shows Va. police tasing handcuffed man before his death
Disturbing newly released videos are sparking allegations of police brutality in rural Virginia, showing South Boston police using a taser multiple times on a man in May 2013.
Less than two hours later, 46-year-old Linwood Lambert, Jr. was dead. Medical examiners determined he died of "acute cocaine inxotication," but according to his family's attorney, the examiner did not have access to this video, which he says tells a much more complete and troubling story, reports CBS News correspondent Jeff Pegues.
The violent confrontation was caught on police cruiser and hospital surveillance cameras in South Boston, Virginia. Police say they picked up Lambert for causing a disturbance at a motel.
"They placed him in handcuffs, they did not put him under arrest, he was not charged with any crime," said Tom Sweeney, the Lambert family's lawyer.
The officers brought him to Sentara Halifax Regional Hospital for medical evaluation. But when they arrived at the hospital, Lambert kicked out the window of the squad car and bolted toward the emergency room doors. Three officers responded by tasing Lambert multiple times, and he fell to the ground.
"They're saying it's justified because they have no other answers as to why they used so much force with a man who was already restrained," said Lambert's sister, Gwendolyn Smalls.
"While he was on the ground, he was repeatedly tased again and placed in shackles on his legs," Sweeney said.
"I just did cocaine, man," Lambert is heard saying in the video. He was then placed under arrest, charged with disorderly conduct and destruction of property.
An officer tased Lambert again as he sat in the back seat of the police car, and warned he wasn't done.
"Sit up or I'm going to tase you again," the officer said.
"Instead of being brought into the emergency room, they put him back into the police cruiser," said Sweeney. "He was under obvious respiratory distress. He was perspiring heavily, breathing heavily. It appears he's no longer responsive, and they drove him to the jail."
"He ain't moved since we left," an officer said in the video.
An ambulance then transported Lambert from the jail back to the hospital, where he was pronounced dead.
"To see what happened to him was just devastating," Smalls said.
An autopsy said the cause of death was "acute cocaine intoxication," but Smalls's lawyer says the amount of cocaine in Lambert's body was low and the actual cause of death is now clear.
"I think it's obvious on the video tape -- here's a man who was tased repeatedly and it caused him to have cardiac arrest," said Sweeney.
Smalls has filed a $25-million civil lawsuit against the officers, the chief of police, the deputy chief of police and the town of South Boston.
The official police investigation into the incident remains open. CBS News reached out to the officers' lawyers and the South Boston Police Department, but have not yet received a response.
Thanks for reading CBS NEWS.
Create your free account or log in
for more features.