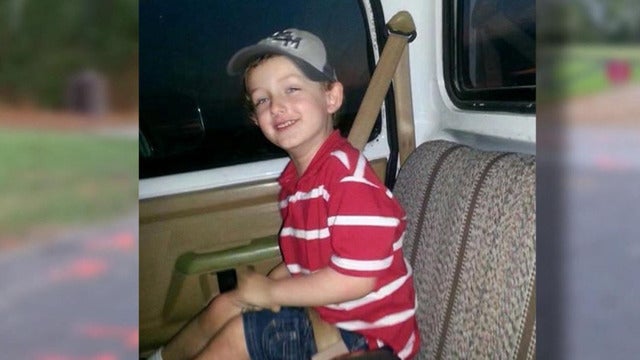 Video of police shooting that killed 6-year-old autistic La. boy released
MARKSVILLE, La. -- The public is getting its first look at a police body camera video that shows two deputy city marshals opening fire on a car, killing a 6-year-old boy and critically wounding his father in Louisiana.
Prosecutors showed the tape in court Wednesday to support their claim that one of the deputies, Derrick Stafford, had a pattern of using excessive force -- including last November's fatal shooting of 6-year-old Jeremy Mardis in Marksville.
Police say the officer's chased the boy's father Christopher Few after he drove off from an argument with his girlfriend. The video captures the moment the SUV was cornered, CBS News correspondent David Begnaud reported.
Defense attorneys argue the deputies acted in self-defense and claim Few rammed into a deputy's vehicle before they fired.
However, state District Court Judge William Bennett said the video doesn't show Few using his car as a "deadly weapon" at the time of the shooting.
The court released the video to reporters after the hearing.
The shooting happened Tuesday, Nov. 3, 2015 around 9:30 p.m., CBS affiliate WAFB reported. Jeremy Mardis, who had autism, died at the scene from multiple gunshot wounds. His father, Chris Few, survived.
Parish investigators initially said marshals were chasing Few because of an outstanding warrant, WAFB reported.. However, WAFB checked with the Clerk of Court, the District Attorney's Office, Marksville Police Department and City Court and did not find any outstanding warrants.
Col. Mike Edmonson said so far, their investigation shows the same.
WAFB has posted the first minute and 35 seconds from the shooting. They are currently reviewing the rest of the body cam footage.
Part of the video can be found below. Video may be disturbing and graphic for viewers.
Thanks for reading CBS NEWS.
Create your free account or log in
for more features.