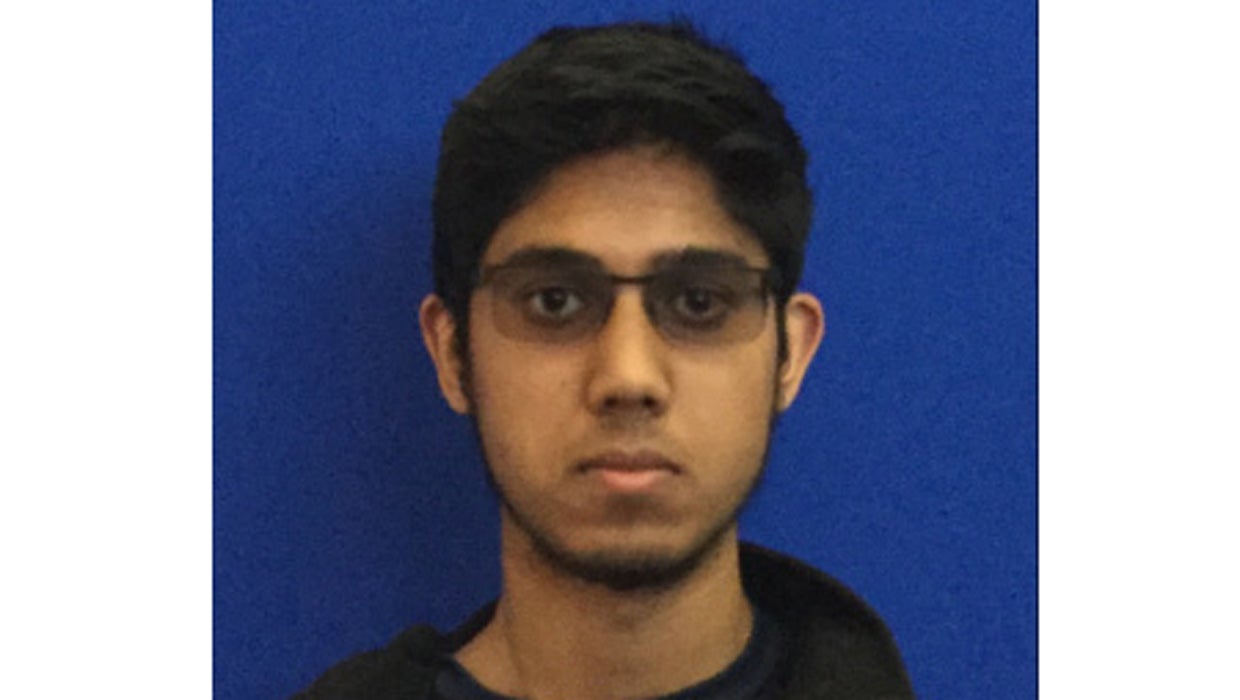 Victim: Calif. campus stabbing suspect smiled during attack
MERCED, Calif. -- One victim says the freshman at the University of California, Merced who stabbed and wounded four people on the campus Wednesday attacked with a smile on his face.
University officials on Thursday identified 18-year-old Faisal Mohammad of Santa Clara, California, as the attacker who burst into a classroom with a hunting knife. He was shot and killed by campus police Wednesday after he ran from the building.
Byron Price, a 31-year-old construction worker who was wounded and is credited with saving at least one life by rushing into the classroom, said the attacker approached him with a smile.
Price told the Merced Sun-Star that it appeared the attacker was having fun. Price said he had a strange look in his eyes.
Price told Fresno news station KSEE-TV that he opened the classroom door at the University of California, Merced, thinking he was going to break up a fistfight. He says those inside shouted at him to run.
Price says he was stabbed but managed to kick the charging attacker, later identified as Mohammad. Police are hailing Price as a hero.
A high school friend, Ish Patel, says Mohammad was friendly and loved basketball, going to the mosque to pray and playing video games with his friends. He said Mohammad was smart and got good grades.
He says he was shocked to hear Mohammad was involved in the stabbings.
All four stabbing victims are expected to survive.
According to CBS San Francisco, the school with more than 6,600 students is about 120 miles south of Sacramento in the San Joaquin Valley. The campus opened a decade ago and is the newest college in the University of California system, the station reported.
Thanks for reading CBS NEWS.
Create your free account or log in
for more features.