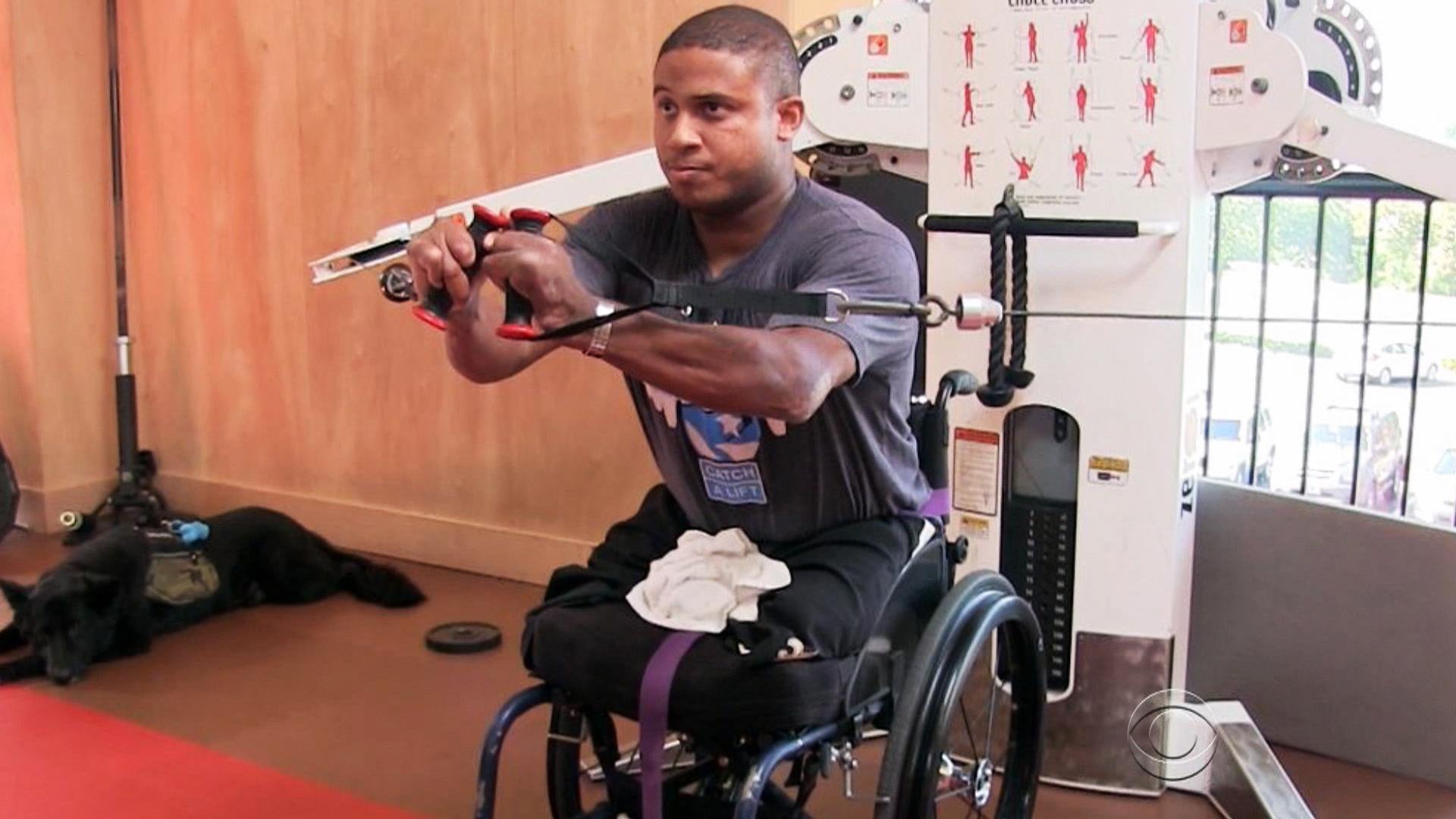 Vets hit the gym to heal their bodies and spirits
BALTIMORE -- For many vets, the wounds of war are invisible. But some are on the the road to recovery, inspired by a fallen hero.
Every time former Marine Jon Dansicker hits the treadmill and retired soldier Robert Fessock pumps iron, they say they feel transformed.
"If you're not physically fit, you're not gonna be mentally fit," Fessock told CBS News. "If you're not mentally fit, you're not going to be spiritually fit, so it all works together."
Both were diagnosed with Post-Traumatic Stress Disorder when they returned from Iraq and Afghanistan, and say working out just might have saved their lives.
The men also say Lynn Coffland and her brother Chris made it possible.
Corporal Chris Coffland was killed in 2009 in Afghanistan. He was a lifelong fitness buff and every time he went to the gym he said he was going to "catch a lift."
"After he died, I felt like I wanted to do something to capture him and his spirit," Lynn Coffland told CBS News.
She was surprised to learn there was little in the way of exercise programs for wounded vets. So she created the Catch a Lift Fund, a charity that provides free access to gyms anywhere in the country, even equipment for those who want to work out at home.
Fessock and Dansicker started their workouts a year ago.
"The science behind exercise and the releasing of endorphins and just the whole health aspect of physical fitness makes you feel like a brand new person sometimes," Dansicker said.
Since 2010, Catch a Lift has sponsored 2,500 veterans. Some have lost more than 40 pounds and many others have gone from more than 20 medications down to two or three. It also helps them reconnect.
"When you get back, everybody from the military separates and goes their own separate way all across the United States, and it's hard for them to find that camaraderie again -- and Catch a Lift is built upon camaraderie," Dansicker said.
Dansicker said the gym also reminds him of Coffland's sacrifice.
"Sometimes I feel like he died so we can all live," he said.
"My brother would be really proud to know that he helped do that, through his death -- that 'pain to purpose,' he used to say," Lynn Coffland said.
Veterans pushing through the pain to rediscover purpose in life.
Thanks for reading CBS NEWS.
Create your free account or log in
for more features.