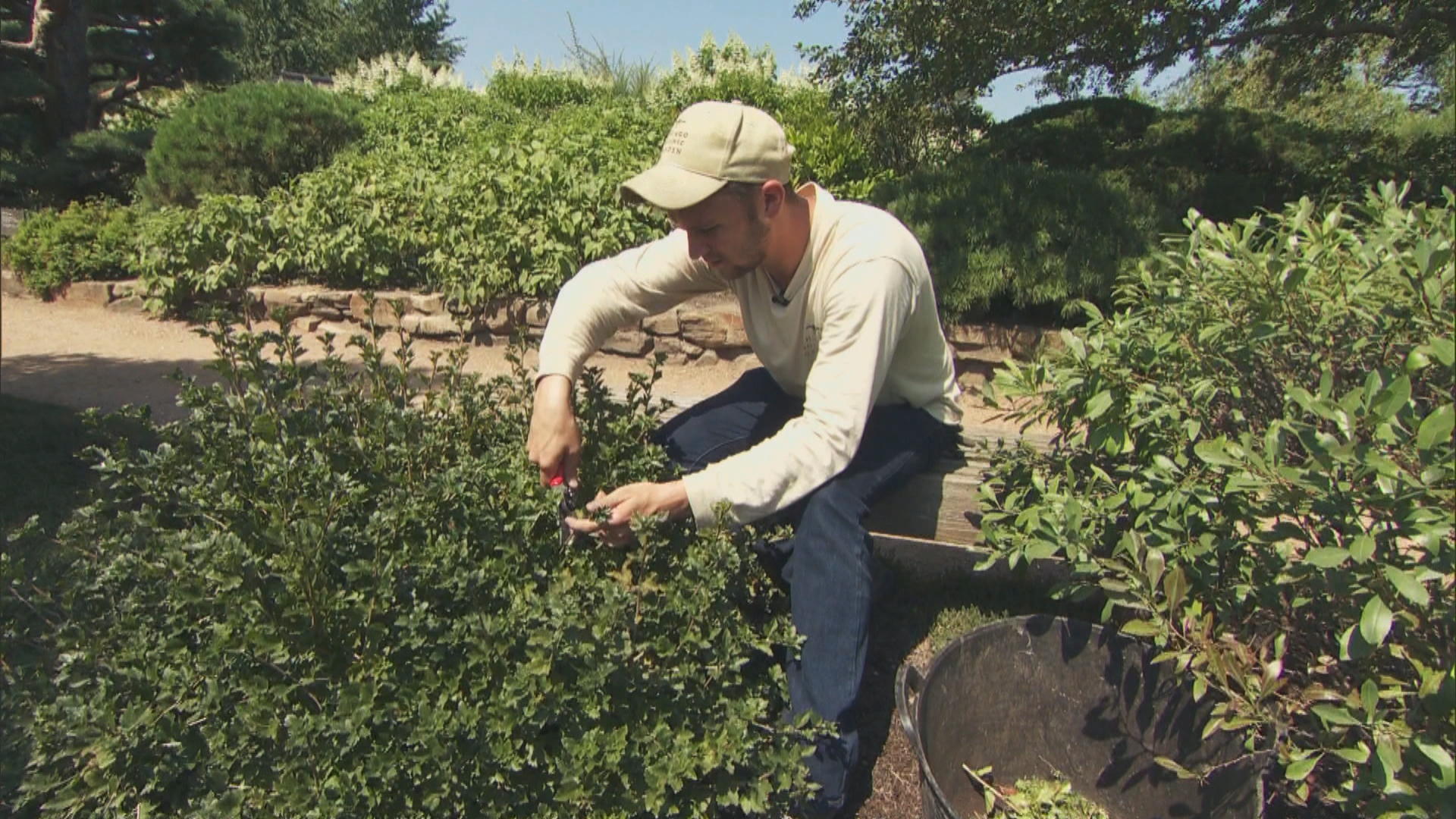 At work in the Chicago Botanic Garden, veterans find a respite from "darkness"
The Chicago Botanic Garden has a new crop of unlikely green thumbs: veterans.
"I was like, what am I getting myself into, I'm a military guy!" said veteran Steve Joseph.
Joseph said he was skeptical at first when he heard he could get paid to learn about flowers in the garden's internship program for vets, CBS News correspondent Adriana Diaz reports.
"What is this botanic garden about? And I come through the gate and it was like, 'wow,'" Joseph said.
What took his breath away wasn't the beauty, it was the garden's effect on his post-traumatic stress disorder (PTSD), something psychologists call "horticultural therapy."
In his 20 years in the Navy, Joseph deployed five times and saw dozens of friends die.
"I relive those incidents in my head every day. So the garden kinda puts that in peace when I walk, when I walk thought the front gate it really puts my mind at ease. It takes away the darkness and brings some lightness. I used to have migraines all the time and I'm down to one or two a month. And I think that's due in part to constantly working the garden," Joseph said.
Chad Wichmann served in the Army setting up communications. He was homeless for most of the last decade. Drugs and alcohol were his escape from what he calls a military mentality of always being on alert.
"That's draining to do that for years on end and not stop, and have to drink to avoid that. I have to say, I've cut my drinking down tremendously since working here," Wichmann said.
Psychological and physical trauma make it difficult for some vets to hold jobs. Nearly half a million are unemployed.
The ones interning at the Chicago Botanic Garden learn new skills, attend job-readiness workshops and receive therapy from their surroundings in a way they can't quite explain.

"I'm not really sure how it works, I just know that to be around nature is very good for, for the soul," Wichmann said.
Occupational therapist Barb Kreske said nature's mysterious ability to heal is firmly rooted in science.
"What is pretty solid now is evidence that spending time in nature decreases levels of stress. Hard measures, not just 'I feel better' but cortisol levels, heart rate, sweat. I don't care who you are, people respond to plants," Kreske said.
Kreske runs the garden's program and says vets make the best interns.
"Without exception, spectacular. You do not serve a military term and come out a slacker, you just don't," Kreske said.
"It's like walking meditation. You can't help but be happy here," Wichmann said.
They served in different wars, and fight different battles within themselves, but these vets all say they now breathe a little easier.

Thanks for reading CBS NEWS.
Create your free account or log in
for more features.