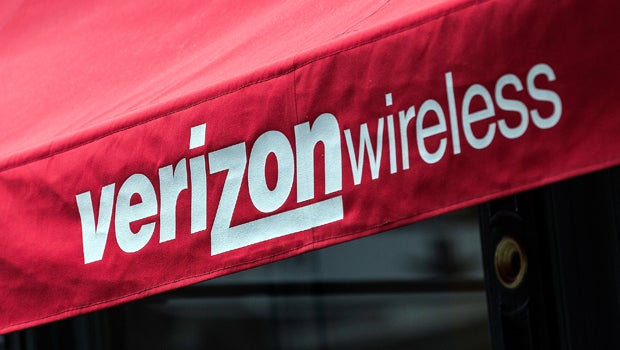 Verizon vows to disclose more about government data requests
Verizon Communications Inc. vowed to issue semi-annual reports on government requests for customer data, drawing praise from privacy advocates who sought such changes and marking the latest reform to controversial surveillance practices.
This would be the first time that Verizon will publish such reports that would be easily accessible to shareholders.
New York-based Verizon, the second-largest U.S. telephone company by revenue, announced the move on Thursday following pressure from activist investors concerned about the role of network operators in government spying operations.
Last month, the investors pushed Verizon and AT&T Inc to disclose details on their sharing of customer information with government agencies.
The Verizon move may put pressure on AT&T to follow suit. It also comes a day after a White House-appointed panel proposed curbs on various U.S. National Security Agency operations, including a halt to bulk collection of phone call records.

The reforms draw on revelations by former NSA contractor Edward Snowden, including the disclosure of close ties between spy agencies and technology firms. Verizon nodded to the concerns in its statement and called on "governments around the world to provide more information on the types and amounts of data they collect and the legal processes that apply when they do so."

One of Snowden's revelations was that the NSA is collecting the phone records of more than 300 million Americans.
On CBS' "60 Minutes" Sunday, CBS News senior correspondent John Miller asked Gen. Keith Alexander, the four-star Army general who leads the NSA and U.S. Cyber Command, why the agency needed all of those records.
"How do you know when the bad guy who's using those same communications that my daughters use, is in the United States trying to do something bad?" Alexander asked. "The least intrusive way of doing that is metadata."
Metadata has become one of the most important tools in the NSA's arsenal, Miller reported. Metadata is the digital information on the number dialed, the time and date and the frequency of the calls.
Verizon promised to publish online reports with data on the number of law enforcement requests for customer information it receives in the United States and other countries in which it does business.
It said it would publish its first report early next year with data on 2013 requests. Verizon will update the information twice a year after that to provide more transparency.
Previously, Verizon tended to disclose such data in response to ad hoc requests from legislators rather than broadly publishing the data.
Verizon's move toward greater disclosure follows similar initiatives from tech companies such as Google Inc and Yahoo Inc. Silicon Valley, worried about a customer backlash, has also called for greater transparency around U.S. government requests for user information. Until now, telephone companies like Verizon had been much less outspoken than their technology and Internet counterparts.
A Verizon spokesman, Robert Varettoni, said the company was already making plans for an online transparency report before it received the shareholder requests in November.
Still, advocates including Massachusetts Sen. Edward Markey, praised Verizon's approach as a way to make disclosures more routine. Markey, a Democrat, had been tracking growing government use of wireless surveillance.
"Verizon is taking an important step toward transparency, and I call on the other wireless carriers to follow its lead and regularly disclose their law enforcement requests for wireless information," Markey said in a statement.
Verizon shareholders had proposed a proxy resolution for the company's springtime shareholder meeting, calling for it to issue reports on its cooperation with government agencies.
One of the proxy resolution's backers, Jonas Kron of Trillium Asset Management in Boston, said Verizon's plan looked positive, at least at first glance.
"It appears they've really embraced our concerns," Kron said in a telephone interview.
He added that the shareholder group had not yet spoken with Verizon and would need more time to decide whether or not they would withdraw their request for a vote at Verizon's springtime shareholder meeting.
The decision will hinge on factors such as how much detail Verizon plans to publish about its interactions with law enforcement, he said.
In a statement e-mailed later on Thursday, Kron also urged Verizon to "do more and to be an active participant in implementing reforms that provide genuine and principled privacy protections for citizens around the world."
Earlier this month, AT&T asked regulators to let it ignore a similar proxy proposal from its shareholders.
Asked if it might follow Verizon's latest move, an AT&T spokesman said, "While we have disclosed a lot of information in this area, we are always exploring ways to do more."
One of the shareholders pressing AT&T is New York State Comptroller Thomas DiNapoli, who oversees a retirement fund for state workers. In a statement, DiNapoli praised Verizon's move and said that AT&T should follow its lead.
Verizon said its report will show the number of law enforcement agency requests received in criminal cases and would break out this data under categories such as subpoenas, court orders and warrants.
It also said that it would provide details about legal demands it receives in requests for information in emergencies. It said it is working with the U.S. government regarding the detail it can report on the number of National Security Letters it received last year. But it said that its report will not disclose information about other national security requests received by the company.
Verizon said it has a legal obligation to provide customer data to law enforcement, but it added: "We take seriously our duty to provide such information only when authorized by law."
Thanks for reading CBS NEWS.
Create your free account or log in
for more features.