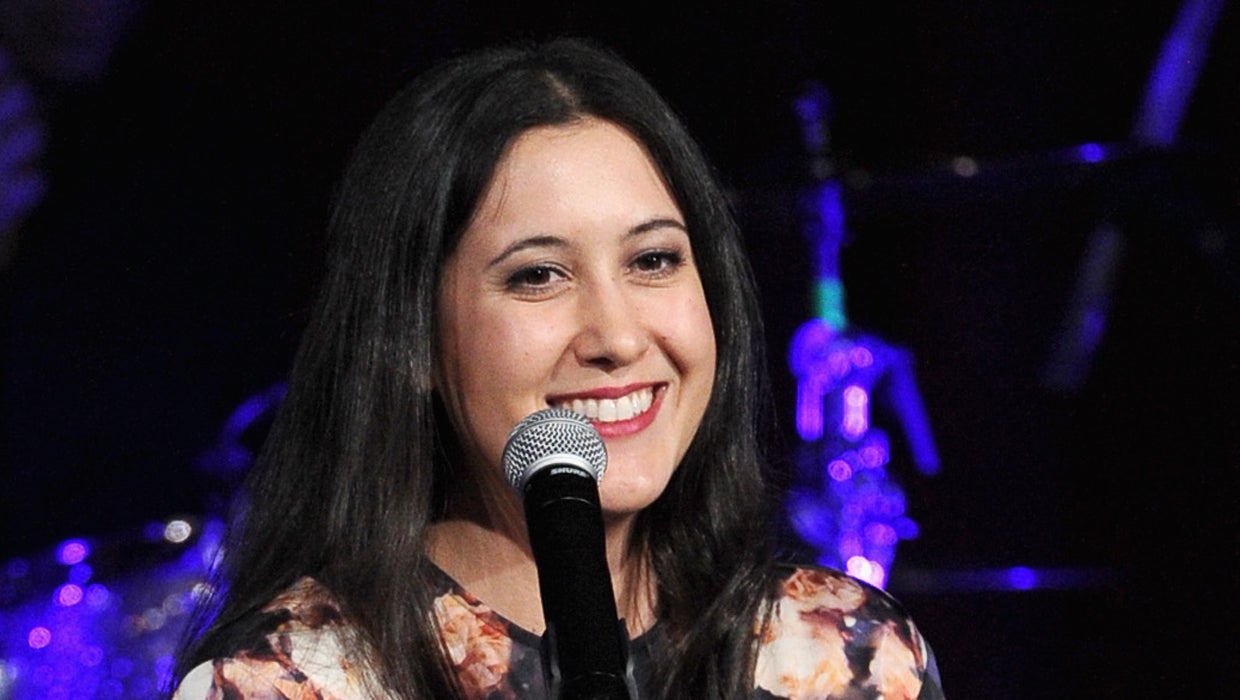 ​Vanessa Carlton on escaping with "Liberman"
Vanessa Carlton tends to take some time between albums; she likes to reset.
Her last full-length release, "Rabbits on the Run," surfaced in 2011, and now four years later, she's ready to unveil the follow-up.
"When I tour I don't really write, and I just need to take a break. And after each record ... I can't imagine what the next record -- if there could possibly be another album," she said.
Luckily for fans, there is.
Earlier this summer, the singer-songwriter gave fans a taste of what's to come with her new EP "Blue Pool." Her full-length studio album, called "Liberman," will follow on Oct. 23.
A lot has changed for Carlton since her last studio release four years ago. She set down roots in Nashville, Tennessee, and in 2013, she married John McCauley of the rock band Deer Tick. They collaborate on music, too. Carlton sang on the last Deer Tick album, and she looks to McCauley for insight and inspiration for her work as well.
"It's always a treat to get to work with him because he's so good," she said.
Not only did Carlton, 35, and McCauley tie the knot, but they also welcomed a baby girl earlier this year.
"We've really indulged, and we've had this six months with her, hanging out and just getting to know her," Carlton said about her daughter, Sidney Aoibheann Carlton-McCauley. "She's filled with light. She's a good baby ... She's really cute."
But with an album coming out and some touring in her future, Carlton admits, "I need to get a nanny, I think!"
Carlton says part of the album reflects those big "shifts that have gone on" in her life. But some of the concepts were formed before all those changes took place.
"I wanted the whole album to feel like an escape type of album, where you put it on and you feel like you're in this dreamy state," she said of "Liberman," which is the "final chapter" of the music she started writing in 2011.
The 10-track set's name comes from a colorful oil painting done by her late grandfather, a designer and a painter, whose given name was Liberman.
"I think it ties into this record because I have this huge painting that my grandmother gave it to me. It's right behind this piano where I wrote most of this album and I would look at this painting when I wrote a lot of the songs for the record. I really wanted a very strong name, and it's a family name," said Carlton.
"Liberman" will mark Carlton's fifth album. Her debut, "Be Not Nobody," came out in 2002 and featured the hit "A Thousand Miles."
Looking back, Carlton says a lot has changed since then, but she jokes, "I'm not any more mature."
"I've learned a lot over the years, but mostly that you don't know anything," she said. "I'm very grateful for that whole experience and figuring it out after, and it all leads to where you're at. And everyone's history leads to where you're at."
Check out the video above for our sit-down chat with Carlton where she talks about how her friend Stevie Nicks continues to inspire her.
Thanks for reading CBS NEWS.
Create your free account or log in
for more features.