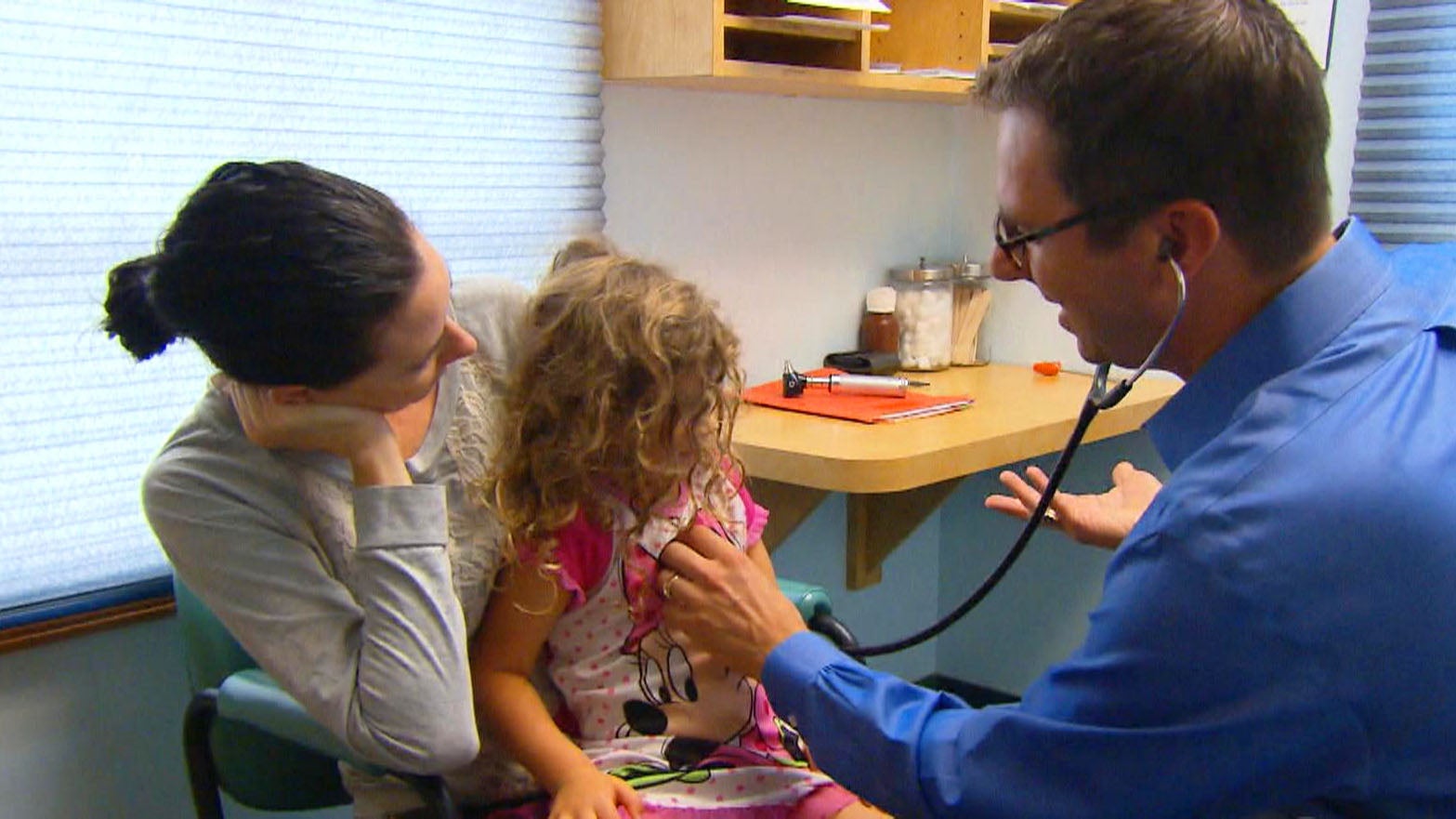 Vaccination refusals alarming health officials
ORANGE COUNTY, Calif. -- Public health officials say they're alarmed at the growing number of cases of measles and whooping cough. They blame parents who are now refusing to immunize their kids. And it's happening mostly in wealthy communities.
By his own admission, Dr. Bob Sears may be the only pediatrician in Southern California who does not advocate child vaccinations.
"I would say about half of my patients are not vaccinating," he said.
It's a growing trend, especially in affluent communities like Santa Monica and Malibu, where nearly 15 percent of kindergarteners are not immunized. In the Orange County community where Sears practices, almost 10 percent of kindergarteners were not vaccinated.
The Centers for Disease Control says public health is compromised when more than 8 percent of students are not immunized.
Sears does not feel he's a part of the problem.
"Fortunately my patients are scattered all over Orange County and Southern California," he said.
Dr. Margaret Van Blerk, who is also a pediatrician in Orange County, takes exception to Sears' perspective.
"I completely disagree," she said. "The research shows that if we don't vaccinate children, they're more likely to get sick and potentially get diseases that can kill them."
Highly contagious diseases like measles are on the rise. California has seen 61 cases so far this year, the highest in two decades. Twenty-two of those cases are in Orange County.
When Brook Olsen last came to Dr. Van Blerk's office "there was a sign on the door saying there's an outbreak of measles. It freaked me out," she said. "In Orange County!"
"I tell parents that you don't necessarily have to live in fear of these diseases," Sears said. "You have to respect them, you have to understand them, but they're fairly unlikely to happen to any child."
Dr. Sears says he's not anti-vaccine, but people need to know about the risks.
"Parents don't want their baby or their child to have a bad side effect. They don't want to be a victim of a very severe vaccine reaction," he said.
But Van Blerk countered: "If you don't vaccinate your child, then you're taking a risk," she said. "You're gambling, and usually at gambling, you lose."
Thanks for reading CBS NEWS.
Create your free account or log in
for more features.