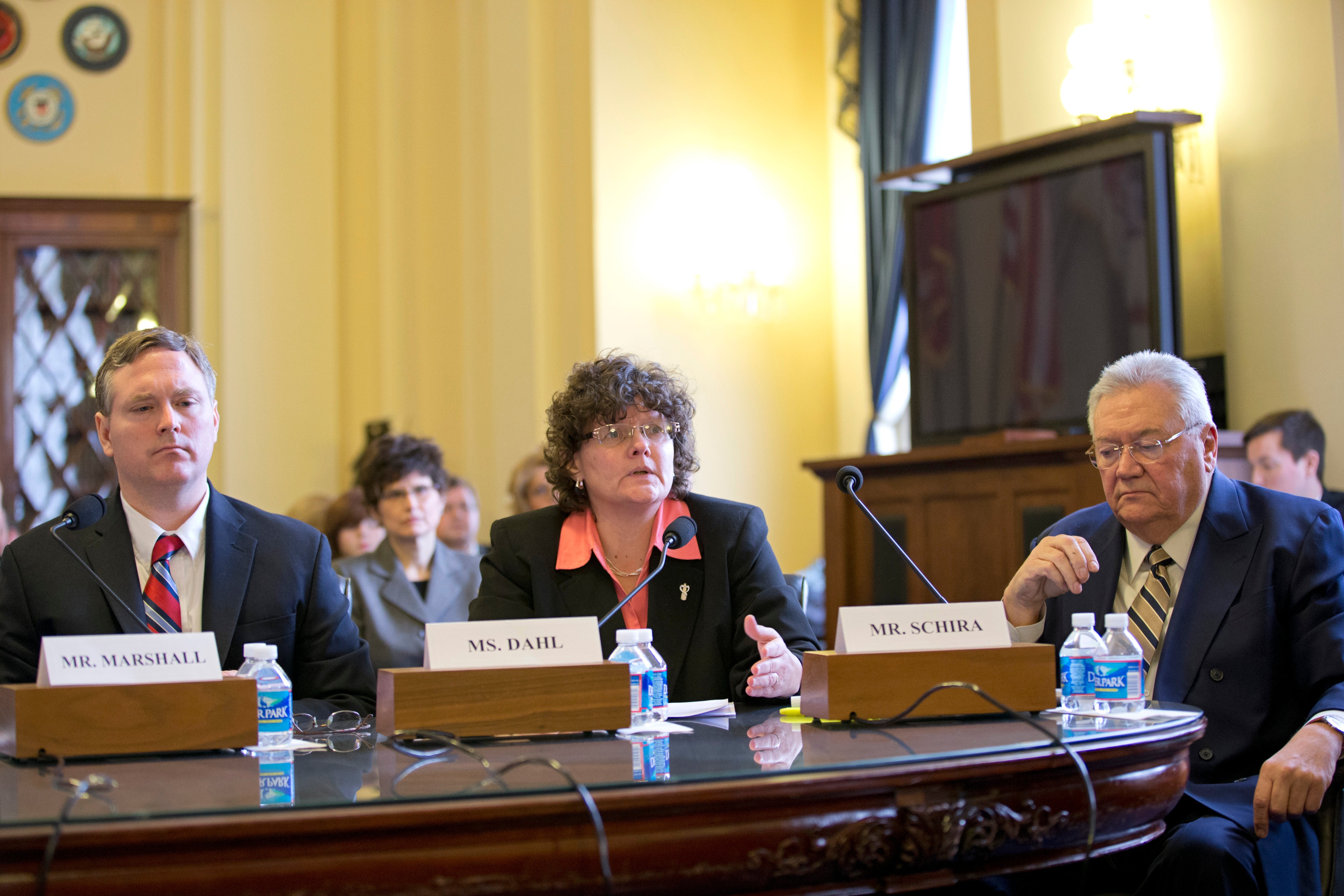 VA hospital knew human error caused Legionnaires' outbreak
NEW YORK -- In January 2013, CBS News reported that a Veterans Affairs hospital in Pittsburgh knew for more than a year it had an outbreak of Legionnaires' disease, but failed to warn patients.


VA officials testified before Congress on February 5, 2013, blaming the facilities' old water system for the outbreak.

Now, emails and internal memos obtained by CBS News indicate top employees at the Pittsburgh VA knew human error was behind the outbreak, and not an equipment failure as officials suggested to Congress.


Dr. Robert Jesse, VA's principal deputy undersecretary for health, testified before the House Veterans Affairs Committee that the Pittsburgh VA's water treatment system was to blame for the outbreak.


"The decision regarding the circulating hot water temperature was made with the belief that copper-silver ionization provided sufficient supplemental protection, " Dr. Jesse told Congress. "However, as previously noted, the performance of this system, its maintenance and monitoring, is complex and may have failed to consistently prevent Legionella growth."


"These emails paint a troubling picture," Rep. Jeff Miller, Chairman of the House Veterans Affairs Committee, said in a statement to CBS News. "VA Pittsburgh Healthcare System officials knew they had a legionella problem on their hands for more than a year, but instead of immediately asking for proper outside help in addressing the situation, they opted for a 'learning as you go' approach in which they repeatedly failed to adhere to proven legionella control measures and even VA's own policies."


An internal memo shows a top doctor at the hospital knew that Legionella could potentially be in the hospital's water system, and recommended the use of bottled water. Though staff members were told to test patients for Legionnaires' disease if they exhibited certain symptoms, there is no evidence to suggest patients or their families were informed of management's concerns about a potential outbreak. (Read the memo.)


An email dated September 30, 2011 shows hospital staff had received lab tests indicating that the hospital's water system had tested positive for the lethal bacteria that causes Legionnaires' disease. John Ciarolla, a nursing home resident at the Pittsburgh VA, died in October of 2011, just one month after this email was written. His daughter, Maureen Ciarolla, told CBS News that hospital officials told her he had tested positive for Legionnaires' disease, but that he must have caught it while visiting her home. She says they even sent her a kit to test her water.


In a November 2012 memo, a VA employee wrote that the wife of "one of our probable [Legionnaires'] cases" who died at the Pittsburgh VA was "very disgruntled" and that a social worker should visit her and sample her water. Experts tell CBS News that a social worker would not have the expertise to properly capture an uncontaminated water sample from someone's home.


Internal documents obtained last January by CBS News also indicated the Pittsburgh VA was failing to properly monitor and maintain its water system's Legionella prevention equipment, and that officials were told by a water treatment company that the hospital had legionella bacteria because "systems not being properly maintained."


But the hospital never acknowledged it had an outbreak until an 87-year-old patient named William Nicklas died after testing positive for Legionnaires' disease in November of 2012 -- even though a memo shows that just four months before he fell ill, the Pittsburgh VA's director Terry Gerigk Wolf was aware that sites in the hospital were still testing positive for Legionella bacteria. Another email shows Pittsburgh VA employees were aware of two other patients who tested positive for Legionnaires' disease, and though an employee acknowledged in the email that a site in the hospital had tested positive for Legionella, the employee also wrote "It is impossible to determine the origin of the Legionella pneumonia in either one of these patients."


CBS News reported in January 2013 that there were at least four infections before Nicklas died, and the bacteria had been reported in the hospital's water nearly a year before his death.


The manufacturer of the hospital's Legionella prevention equipment, Liquitech, claims that in December 2011, the Pittsburgh VA told them it had a Legionella problem. In emails, Liquitech wrote that it had been made aware of the bacteria and an inspection showed the hospital systems were not being properly maintained.

Ultimately, at least six patients died and 22 were sickened by the outbreak.


Emails suggest confusion over the requirements for maintaining the Pittsburgh VA's water system goes as far back as six years ago.


Michael Moreland, a VA regional director who oversaw the Pittsburgh VA, was copied on those emails. Moreland announced his retirement last October amid growing calls for his resignation after he received a $63,000 taxpayer-funded bonus in the months after the Legionnaires' outbreak at the Pittsburgh VA became public. Pittsburgh VA director Terry Gerigk Wolf also received a performance bonus.


To date, there is no evidence to suggest any VA employee has been held accountable for the outbreak.
Thanks for reading CBS NEWS.
Create your free account or log in
for more features.