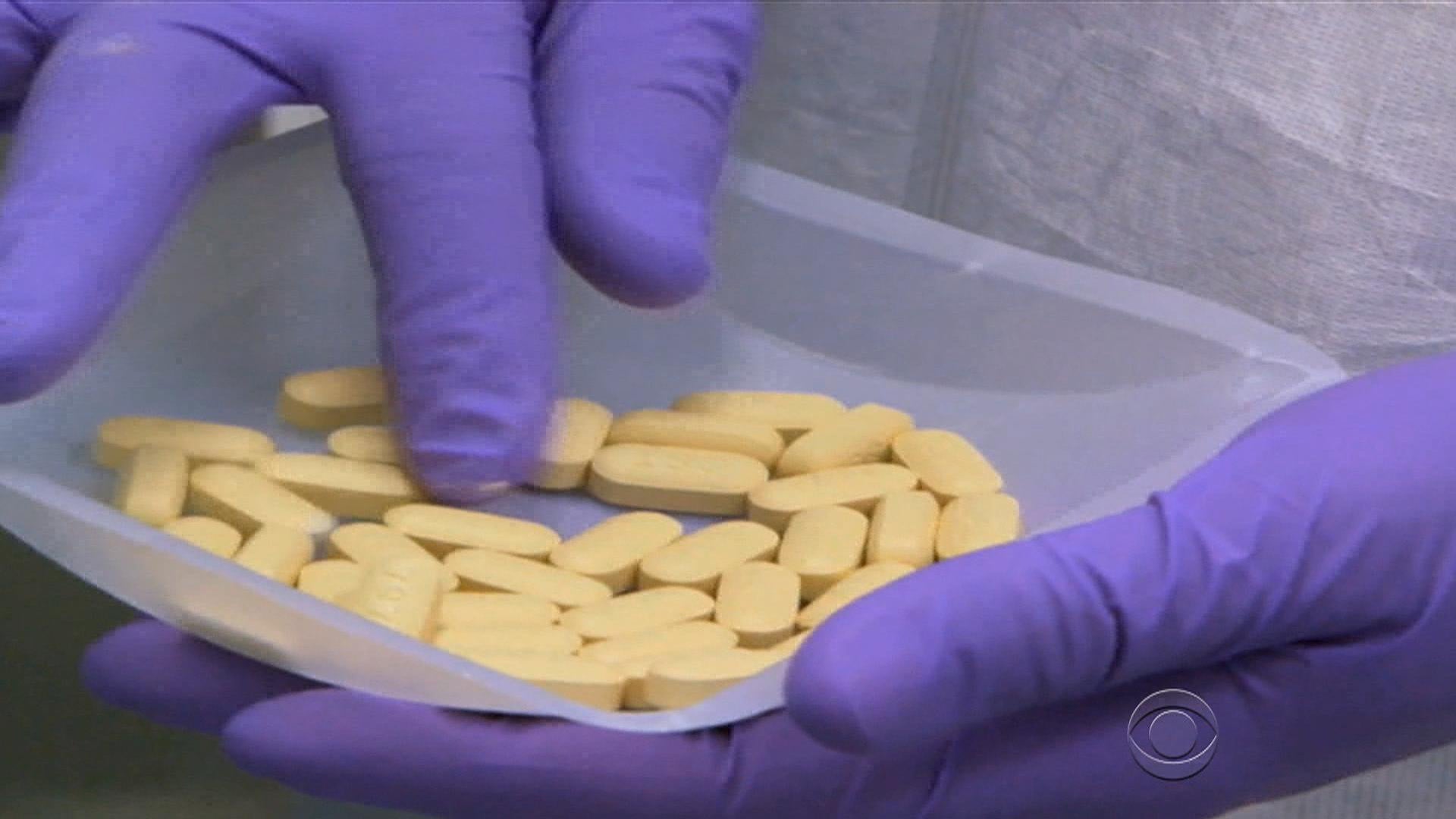 VA can't afford drug for veterans suffering from hepatitis C
On Tuesday, a Senate report found Gilead Sciences, which makes a cure for a fatal form of hepatitis, is more interested in profits than patients. The cure was invented under the leadership of a celebrated doctor in the Department of Veterans Affairs, but at $1,000 a pill, even the VA can't afford to save the lives of veterans who need it.
In 2013, Vietnam veteran Zion Yisrael was told he had five years to live. He has stage 4 liver disease, caused by hepatitis C -- which has infected as many as 230,000 veterans. Most veterans contracted it in Vietnam where it was spread by battlefield blood transfusions and vaccinations.
"The longer it goes, the harder it is to treat," he said.
After decades of suffering, earlier this year, Yisrael was overjoyed to learn there's a cure.
"I felt like my prayers were answered," he said.
The drug -- sofosbuvir -- is sold as Sovaldi and Harvoni -- and claims to cure up to 99 percent of hepatitis C patients.
But there's a catch, the retail price for a 12 week treatment is $84,000. The Department of Veterans Affairs gets a 50 percent discount, but even with that the VA told Yisrael they can't afford to give it to everyone who needs it -- including him.
"Come back next year," he recalled them saying. "And all the time I'm thinking about that, well, my condition is getting worse."
Dr. Raymond Schinazi founded the company, Pharmasset, and led the scientific team that discovered sofosbuvir. He also works for the Department of Veterans Affairs and has since 1983.
He said he is only a 7/8th's government employee. So what he does with his remaining time is up to him.
He said he is spending less than 1/8th of his time on private companies.
"Well, even less than that. I'm very efficient," he said
Dr. Schinazi made more than $400 million when he sold his company for $11 billion to pharmaceutical giant Gilead in 2012.
When asked if he could see how that looks to an average veteran, Dr. Schinazi responded: "I'm sorry you're taking it personally."
If you're surprised that a government scientist can make that kind of money, given federal laws surrounding conflicts of interest, so were we.
CBS News asked Dr. Schinazi if anybody ever questioned the arrangement that allows him to become very wealthy while working 7/8th's of his time with the government.
"Nobody has questioned anything yet," he replied. "I think I've done everything, I've disclosed everything to the VA."
The VA declined CBS News' request for an interview, but approved the arrangement and in a statement said: "Federal employees are allowed to invest in private companies, provided all conflict of interest rules are followed."
Gilead, the company that now owns and sets the price on Sovaldi and Harvoni, told CBS News the cost is "...in line with the previous standards of care."
But in a 2013 trade journal, Dr. Schinazi said it only costs about $1,400 to manufacture the full 12 week treatment -- that's less than two percent of the retail price.
Why is it so much more expensive than what it costs to make it?
"That's a good question," said Dr. Schinazi. "I think the price will come down eventually."
But Zion Yisrael wonders if the price will come down in time to save him -- in the two years his doctor said he has left.
"It's just not right that the vets would risk their lives and come here and because of $84,000 we can't get cured? A medication, produced by the country, that we're protecting?" he said.
Dr. Schinazi said the drug he helped created has saved hundreds of thousands of lives around the world, but the VA concedes that funding for U.S. veterans is limited.
So far they have treated about 35,000 veterans, that's just 15 percent of the veterans infected with hepatitis C.
Thanks for reading CBS NEWS.
Create your free account or log in
for more features.