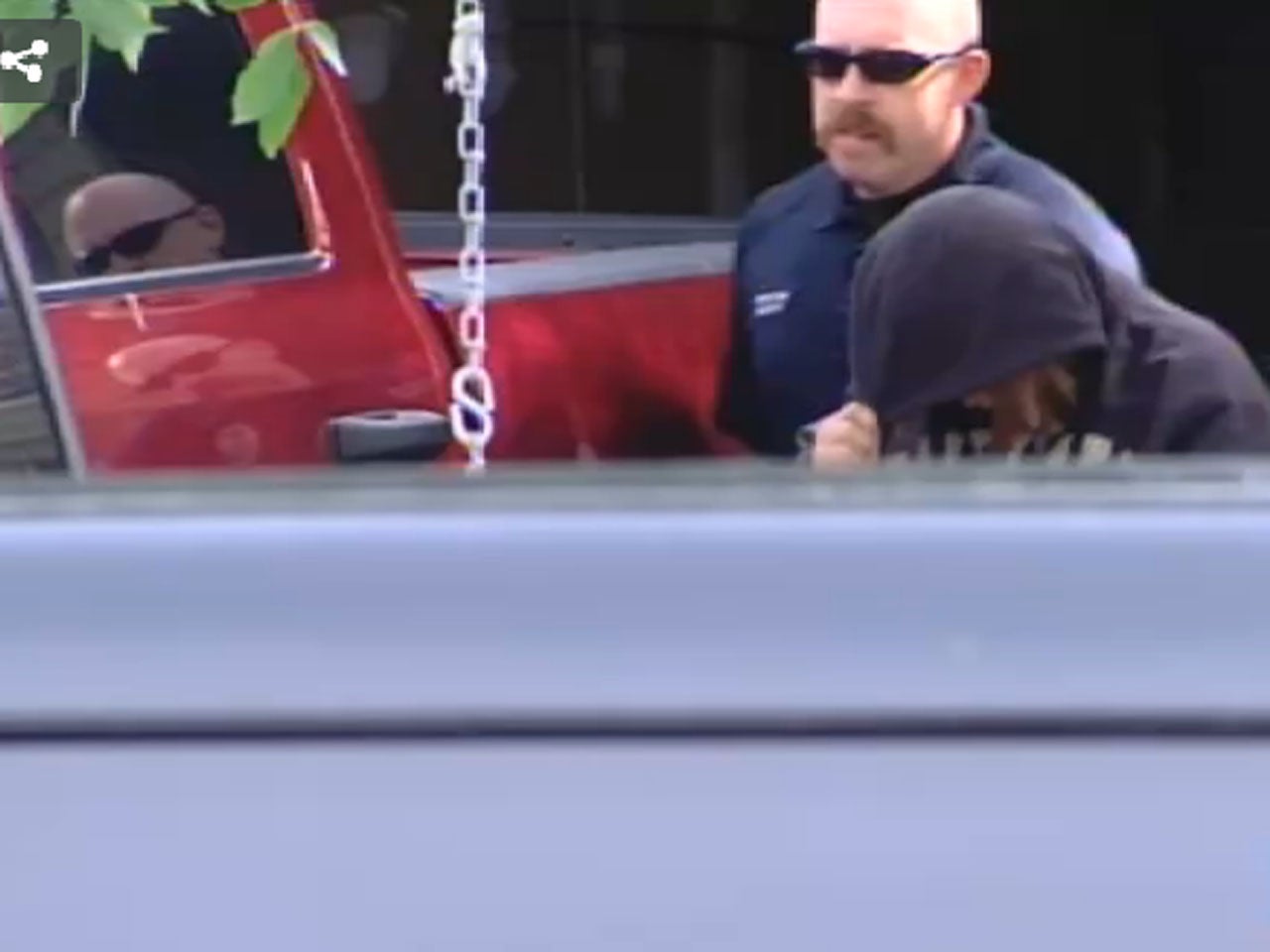 Utah woman dumps her day-old baby girl in trash can, police say
KEARNS, Utah -- A Utah woman accused of dumping her day-old baby in a neighbor's trash can told police she was afraid to tell her parents about the pregnancy and hoped the newborn's death would solve her problems, a probable cause statement shows.
Alicia Marie Englert, 23, was arrested Tuesday on suspicion of attempted murder.
The baby girl was in critical condition at a Salt Lake City hospital on a ventilator and fighting for her life, authorities said.
The mother told officers she had left the baby about an hour before the child was found, authorities said. Englert told police the baby had not received any medical care or food.
The newborn was discovered by a woman who heard what she thought was a kitten meowing in the trash bin in the Salt Lake City suburb of Kearns Tuesday morning, Unified Police Detective Jared Richardson said. The girl was airlifted to a hospital.
Salt Lake County Sheriff Jim Winder, who oversees the Unified Police Department, said at the news conference that there were no visible injuries to the child and no information about the child's father.
"We had a young lady make a very, very terrible decision," Winder said.
It occurred in a state that allows mothers to drop off newborns at hospitals without consequences, prompting officials to remind residents that there are resources available for expectant and new mothers, including a crisis hotline. At a Tuesday news conference, Salt Lake County Mayor Ben McAdams and health officials said mothers can leave newborns at hospitals, no questions asked.
A handful of infants are dropped off at Utah hospitals under the safe haven law every year, said Al Romeo with the Utah Department of Health.
It's not common for a mother to abandon a child in a trash can or other unsafe place, but there have been a few cases over the past 10 years, he said.
Romeo cited the discovery in April of seven dead newborn babies in the garage of a home in Pleasant Grove, Utah. Police believe the mother killed six of the infants after giving birth to them over a decade. A seventh baby is believed to have been stillborn.
According to CBS Salt Lake City affiliate KUTV, Romeo said hospital staff will then tend to the baby's medical needs while the state takes custody of the newborn and tries to find her a permanent home.
Thanks for reading CBS NEWS.
Create your free account or log in
for more features.