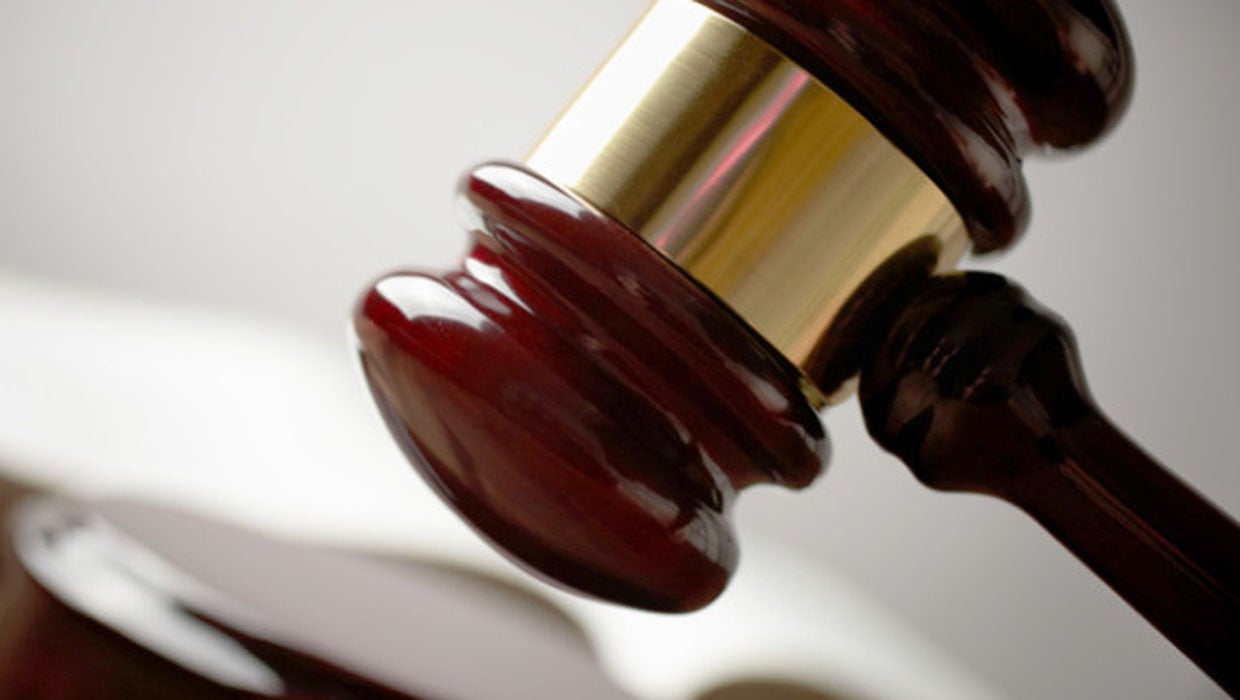 Utah teen pleads guilty to murder in deaths of brothers
FARMINGTON, Utah - A Utah teenager has pleaded guilty in both juvenile and adult court to intentionally and knowingly stabbing his two younger brothers to death.
Aza Ray Vidinhar, 16, entered the plea in a court in Farmington Wednesday as part of a deal that calls for him to serve time for one count of murder in juvenile detention until he turns 21. At that time, he'll be transferred into the adult court system and serve a sentence of 15 years to life in an adult prison.
The Associated Press and CBS News' Crimesider did not previously name the boy because of his age, but are now using his name because he has been charged and pleaded guilty as an adult.
Vidinhar's younger brothers, 4 and 10, were found dead in May 2013 when his mother returned home from taking another sibling to a dance recital. At first, Vidinhar was thought to be a third victim because he was missing from the crime scene, but police found him hours later with traces of blood on him.
Authorities said they believed the stabbings were an unplanned attack.
Vidinhar appeared serious throughout the juvenile court proceeding Wednesday. He did not cry as he repeatedly told the judge he understood the parameters of the deal.
He did not say anything about what led to the deaths, but his attorney, Todd Utzinger, said the boy is sorry for what he did. Vidinhar decided to take the deal in part to avoid putting his parents through a trial, Utzinger said.
The agreement brings resolution to a case that sent shockwaves through the middle-class subdivision where the family lives in West Point, a city of 9,800 about 25 miles north of Salt Lake City.
In signing off on the deal, juvenile court Judge Janice Frost said the agreement adequately balances public safety needs while giving Vidinhar access to treatment and rehabilitation services in juvenile court that he needs.
Frost implored Vidinhar to take advantage of treatment he'll receive in juvenile detention and the opportunity to finish his high school degree. She said it's clear he needs guidance and direction he would not receive in adult prison.
Frost told him multiple times that how he behaves in juvenile detention will impact how long he spends in state adult prison.
"You can't make up for what happened. But you can commit to doing better and being better," Frost said. "It's a sad thing that happened, but you can move forward from this. I hope you can take advantage of your opportunity."
Outside court, Utzinger said sending Vidinhar first to juvenile detention gives him a real chance at rehabbing. He did not discuss what issues he's dealing with or the motive for the killings.
"It would be inhumane for any 16-year-old child to go straight to the prison without first having an opportunity for treatment and rehabilitation," Utzinger said. "That's what we're trying to accomplish."
Thanks for reading CBS NEWS.
Create your free account or log in
for more features.