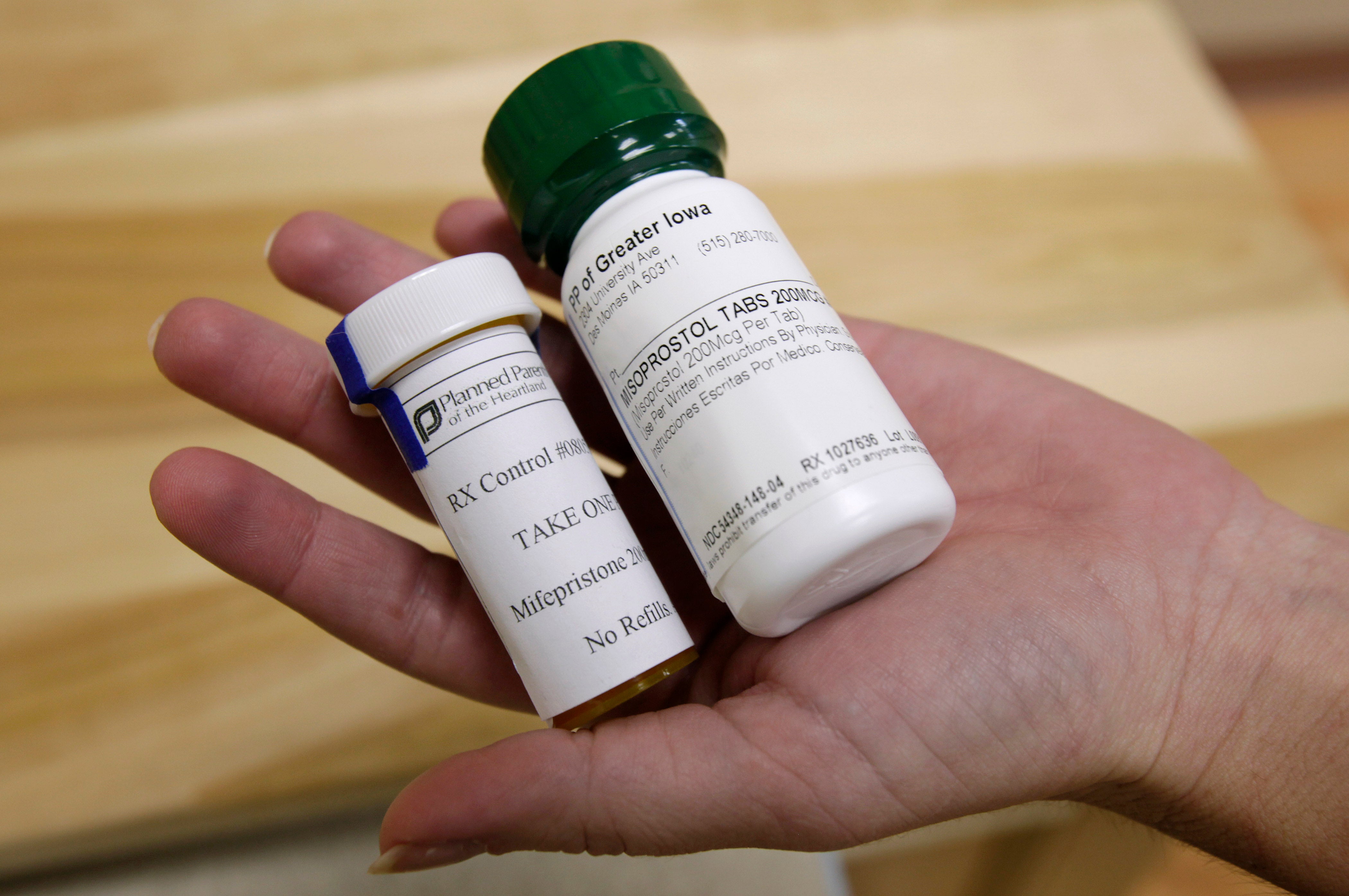 Abortion-halting law signed by Utah governor
SALT LAKE CITY -- Utah's Republican Gov. Gary Herbert signed legislation on Saturday that would require doctors to inform women that medication-induced abortions can be halted after taking just one of two pills, despite doctors' groups saying there is little evidence to back up that idea.
Proponents of the idea said doctors can give a woman the hormone progesterone to stop an abortion after she has taken the first of two medications needed to complete the abortion.
The American Congress of Obstetricians and Gynecologists has said that there is no medically accepted evidence that a drug-induced abortion can be interrupted.
Since 2015, Arkansas and South Dakota have enacted laws requiring doctors to tell women about stopping an abortion.
Bills are under consideration in Indiana and North Carolina. Colorado also considered a similar proposal this year, but it was killed in a committee in the Democratic-led House earlier this month.
Arizona passed a similar law in 2015. But it was repealed after Planned Parenthood took the issue to court, arguing that the new law violates abortion providers' First Amendment rights by forcing them to repeat a state-mandated message against their medical judgment.
Planned Parenthood did not return requests for comment on Utah's bill. It is unclear whether the organization has plans to take the issue in Utah to court.
Republican Rep. Keven Stratton of Orem, who sponsored Utah's measure, said that the plan would give women more information about their options.
The law has been scheduled to go into effect in May.
About a third of women who seek abortions in early pregnancy choose medical abortions because they want a less invasive procedure than a surgical abortion.
The procedure requires taking two pills. The first is mifepristone, which blocks progesterone and breaks down the lining of the uterus. The second pill is misoprostol, which causes the body to undergo changes similar to a miscarriage.
Another Utah abortion law passed last year requires doctors to somehow administer anesthesia or painkillers to a fetus before an abortion, based on the disputed premise that a fetus can feel pain at that stage. Doctors said they didn't know how to comply with the law because it wasn't based on science.
Thanks for reading CBS NEWS.
Create your free account or log in
for more features.