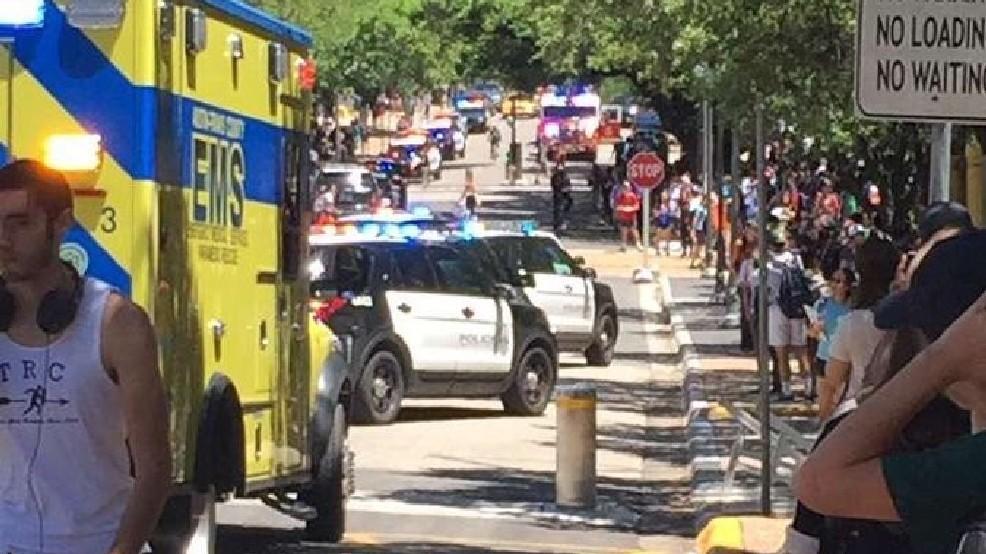 UT Austin stabbing: Student killed, 3 others wounded in "unconscionable" attack
AUSTIN, Texas -- A student with a large Bowie-style hunting knife fatally stabbed a fellow student and wounded three other students Monday on the University of Texas at Austin campus, police say.
The incident happened around 1:49 p.m. Monday near the Gregory Gymnasium. Officers responding to a report of an assault found the suspect, who they identified as 21-year-old student Kendrex J. White, carrying the knife and walking away from a student lying on the ground, UT Austin Police Chief David Carter said.
Carter said an officer drew a weapon and ordered White to get on the ground. He complied, and was taken into custody. Carter said three other students were attacked within about a block of where White was arrested. The three injured students and the student who died are all males, all 20 or 21, Carter said.
Carter said police are interviewing White and about 25 witnesses who saw the stabbings.
"It was described to us the individual calmly walked around the plaza and basically attacked these four unfortunate students there," Carter said.
Police say there is no ongoing threat to the campus. A possible motive remains unknown.
The wounded students suffered serious injuries in the "unconscionable, violent attack," UT Austin President Gregory Fenves said.
"This breaks my heart to have to announce this," Fenves said. "It breaks my heart that any of our students are touched by tragedy. They come here to learn, to look to the future."
Fenves posted his full statement to the UT community on Twitter:
Student Rachel Prichett said she was standing in line at a food truck outside the gym when she saw a man with a large knife approach the person standing behind her.
"The guy was standing next to me," Prichett said. "He grabbed him by the shoulder and shoved the knife in it. I just started running as fast as I could."
Another student, Ray Arredondo, said he was walking to his car when a mass of students near the gym started running.
"They were just screaming, 'Run! Get out of here!'" Arredondo said.
Lindsey Clark said she saw the suspect get tackled by police as he was running toward the entrance of Jester Hall, a complex of dormitories and classrooms. She described him as wearing a bandanna and gray sweatshirt and said he appeared quiet and subdued as police held him on the ground.
"You could see and hear people running and screaming: 'There he is!'" before he was tackled by officers.
Arredondo later saw what looked like CPR being performed on someone outside the front door of the gym. Another student was sitting on a bench being treated for cuts to the head or neck, he said.
Freshman Jude John told reporters he was eating at a dining hall and walked outside to see a large crowd and a man being escorted out in handcuffs by two Austin police officers.
"Immediately, there was fear," John said. "Everyone was scared. It was kind of a sense of shock. We didn't believe what was going on."
Authorities cordoned off the scene as a large contingent of state and local police, including officers in helicopters, swarmed the area.
The University of Texas is blocks from downtown Austin and the Texas Capitol and is one of the nation's largest universities.
The attack occurred in the central campus, just a short walk from the administration building and the landmark clock tower that was the scene of a mass shooting in 1966.
Thanks for reading CBS NEWS.
Create your free account or log in
for more features.