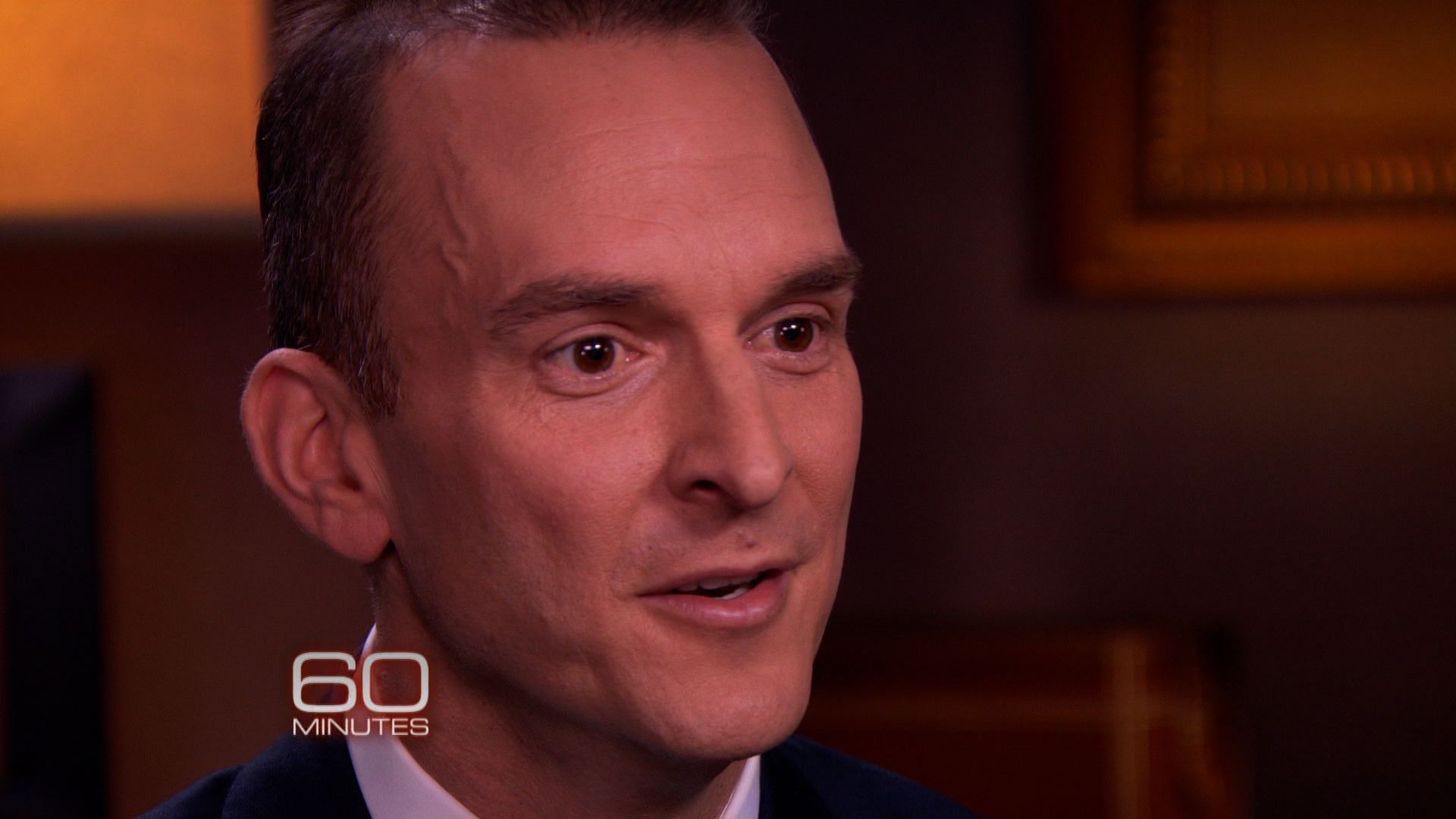 USADA CEO: Armstrong lied to Oprah
Disgraced cyclist Lance Armstrong didn't tell Oprah Winfrey the full truth about his doping and lied several times on significant issues, says the official who has been investigating Armstrong for years. One of the lies was telling Winfrey he did not dope for his 2009-2010 return to the Tour -- a claim blood tests solidly refute says U.S. Anti-Doping Agency's CEO Travis Tygart. In a letter to Armstrong, Tygart says he offered him a deadline of February 6 to cooperate fully and truthfully in exchange for a possible lessening of his lifetime ban from sports. Tygart, whose damning report last fall led to the imposition of the ban and the stripping of Armstrong's seven Tour de France wins, speaks to Scott Pelley in a 60 Minutes interview to be broadcast Sunday, Jan. 27 at 7 p.m. ET/PT.
It's not true that the former cyclist tried a clean comeback, as he told Winfrey, says Tygart. "Just contrary to the evidence...His blood tests in 2009, 2010-- expert reports based on the variation of his blood values-- from those tests, one to a million chance that it was due to something other than doping," he tells Pelley. Tygart says there is further evidence in emails between Armstrong and Dr. Michele Ferrari in those years, whom Armstrong claimed to have shunned due to Ferrari's known doping activities.
Armstrong would lie about this because under the statute of limitations for criminal fraud, he would still be open to prosecution for fraud, Tygart says.
He also wasn't telling the truth when he said he used only small amounts of the blood booster EPO, says Tygart. "He used a lot of EPO. You look at the '99 Tour de France samples and they were flaming positive, the highest that we've ever seen. And he's now acknowledged those were positive."
Armstrong also denied to Winfrey that he offered USADA a donation of about $250,000, which Tygart revealed on a 60 Minutes Sports telecast on SHOWTIME earlier this month. Tygart elaborated on the allegation, saying he took the call himself from an Armstrong lieutenant. "It's one of his closest representatives. I've told the federal government in its investigation on the civil fraud side, so I don't think it would be appropriate now to name the name because it's still one of his closest representatives," he tells Pelley.
Armstrong in the interview also denied intimidating his team's riders into doping. Tygart tells Pelley he heard from several of Armstrong's former teammates that Armstrong, as part team owner and its head, monitored their blood chemistry and made it clear that doping was a mandatory part of the program. "He was the boss," says Tygart. "The evidence is clear he was one of the ringleaders of this conspiracy that pulled off this grand heist that defrauded using tens of millions of taxpayer dollars, defrauded millions of sports fans and his fellow competitors."
Perhaps the part of the interview Tygart found most unsettling was when it was mentioned that Armstrong looked up "cheater" in the dictionary and didn't think it necessarily applied to him. "It's amazing...you could go to almost any kindergarten in this country or frankly around the world and find kids playing tag or four square and ask them what cheating is," says Tygart. "Every one of them will tell you it's breaking the rules of the game. No real athlete has to look up the definition of cheating. And it's offensive to clean athletes who are out there working hard to play by the rules that apply to their sport," he tells Pelley.
Thanks for reading CBS NEWS.
Create your free account or log in
for more features.