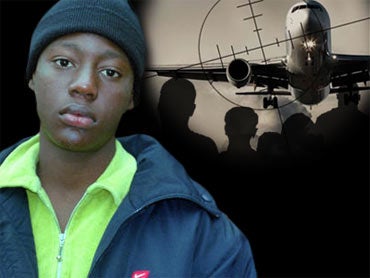 USA Today: Reporter Faked Stories
USA Today said Friday that an examination of the work of journalist Jack Kelley found strong evidence that the newspaper's former star foreign correspondent had fabricated substantial portions of at least eight major stories.
"As an institution, we failed our readers by not recognizing Jack Kelley's problems. For that I apologize," publisher Craig Moon said.
After spending seven weeks closely examining Kelley's work, a team of journalists also found that Kelley had lifted quotes or other material from competing publications, lied in speeches he delivered for USA Today and conspired to mislead the investigation into his work.
An examination of his computer unearthed scripts Kelley had written to help at least three people mislead reporters attempting to verify his work, the newspaper said.
For a story in 2000, the newspaper said, Kelley used a snapshot he took of a Cuban hotel worker to authenticate a tale he made up about a woman who died fleeing Cuba by boat. The woman in the published photo never fled by boat, and a USA Today reporter located her alive this month, the newspaper said.
Kelley, 43, quit the newspaper in January after admitting he conspired with a translator to mislead editors looking into the veracity of his reporting.
Kelley said he'd never fabricated or plagiarized.
"I feel like I'm being set up," he told editors at the newspaper on Thursday.
Kelley spent his entire 21-year career at USA Today and was five times nominated for a Pulitzer Prize, the most prestigious award in journalism.
For one of the stories that helped make him a Pulitzer Prize finalist in 2001, Kelley wrote that he was an eyewitness to a suicide bombing in Jerusalem and described the carnage in graphic detail. But the investigation showed that the man Kelley described as the bomber could not have been the culprit, and his description of three decapitated victims was contradicted by police.
The newspaper also said "the evidence strongly contradicted" other published accounts by Kelley: that he spent the night with Egyptian terrorists in 1997; met a vigilante Jewish settler named Avi Shapiro in 2001; watched a Pakistani student unfold a picture of the Sears Tower and say, "This one is mine," in 2001; interviewed the daughter of an Iraqi general in 2003; or went on a high-speed hunt for Osama bin Laden in 2003.
Hotel, phone or other records contradicted Kelley's explanations of how he reported stories from Egypt, Russia, Chechnya, Kosovo, Yugoslavia, Cuba and Pakistan, the newspaper said.
The three former newspaper editors brought in to conduct the investigation — Bill Hilliard, Bill Kovach and John Seigenthaler — called Kelley's conduct "a sad and shameful betrayal of public trust."
Last year, the New York Times was victimized when it was discovered that one of its reporters, 27-year-old former national correspondent Jayson Blair, had plagiarized quotes and fabricated material in more than 35 of his articles.
A review by the newspaper uncovered errors and fabrications in three dozen stories.
"I lied and I lied, and then I lied some more," Blair said. "I lied about where I had been, I lied about where I had found information, I lied about how I wrote the story."
And before Blair, there was Stephen Glass.
Glass, a 25-year-old rising star at The New Republic, wrote dozens of high-profile articles for a number of national publications in which he made things up.

Thanks for reading CBS NEWS.
Create your free account or log in
for more features.