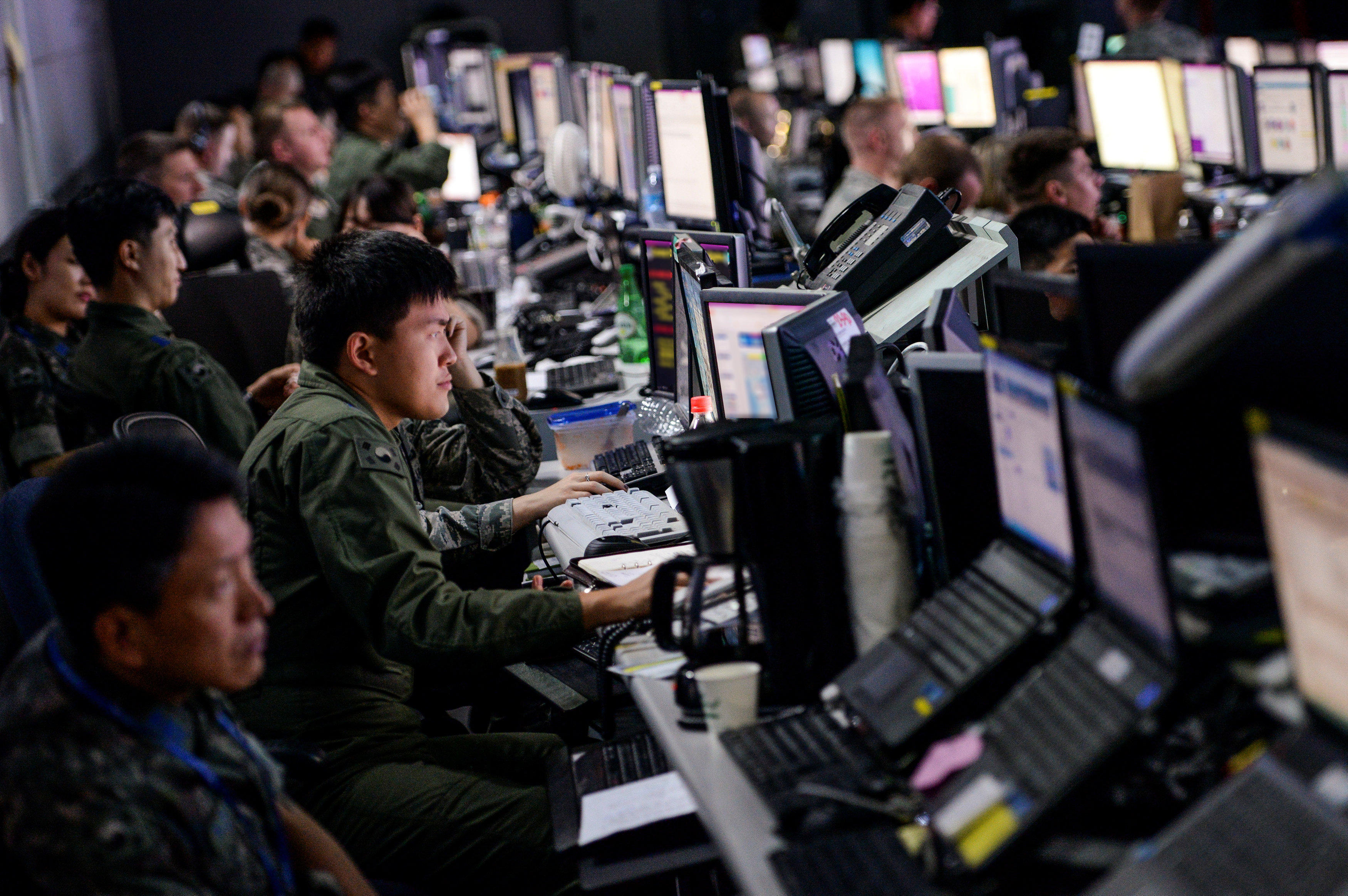 U.S., South Korea nix "war game" in name of "momentum"
SEOUL, South Korea -- South Korea on Tuesday presented a united front with the United States on a decision to call off a major military drill, one week after President Donald Trump's surprise announcement that he would suspend such exercises with the longtime Asian ally. Shortly after the U.S. and South Korean militaries formally announced the Ulchi Freedom Guardian exercises slated for August had been called off, Seoul's Defense Ministry said the decision was necessary to support ongoing talks both countries have with North Korea.
"South Korea and the U.S. made the decision as we believe this will contribute to maintaining such momentum," said Choi Hyun-soo, the ministry's spokeswoman.
The announcement was widely anticipated following President Donald Trump's meeting with North Korean leader Kim Jong Un last week. Mr. Trump said after the summit in Singapore that he would suspend the U.S. military's "war games" with South Korea unless and until the talks on ending North Korea's nuclear weapons program break down.
His statement appeared to catch both South Korea and the Pentagon by surprise, but they presented a united front in cancelling the upcoming exercise.
Dana White, spokeswoman for the U.S. Defense Department, said planning for the summer drills had stopped, but no decisions have been made on any other military exercises with South Korea. Joint exercises with Japan and other countries in the Pacific will continue.
Choi echoed that nothing has been decided on other exercises. She was unwilling to provide a straightforward answer when asked whether there had been any discussions between the allies' militaries on suspending the drills before Mr. Trump's sudden announcement.
"We consider the ongoing denuclearization negotiations with North Korea as crucial, so as long as those negotiations continue, the decision by the governments of South Korea and the United States will be maintained," she said.
Japanese Defense Minister Itsunori Onodera showed understanding for the move but stressed the need for the two countries to continue their other joint drills.
He called U.S.-South Korean exercises "important pillars" to maintaining regional peace and stability. Plans for U.S.-Japan exercises are unchanged, he added.
Last year's Ulchi Freedom Guardian went on for 11 days in August and involved about 17,500 U.S. and 50,000 South Korean troops. Also participating were other nations that contributed forces during the 1950-53 Korean War, including Australia, Britain, Canada and Colombia.
The summertime military exercises usually coincide with a nationwide civilian defense drill in South Korea in which ordinary people take shelter in buildings and subway stations at the sound of air-raid sirens. Presidential spokesman Kim Eui-keum said the civilian drill could be held as planned, suspended or modified to reflect "changing circumstances."
The other major U.S. military exercises with South Korea - Key Resolve and Foal Eagle - took place earlier this spring. They historically include live-fire drills with tanks, aircraft and warships and feature about 10,000 American and 200,000 Korean troops. The drills were delayed this year because of North Korean participation in the Winter Olympics in South Korea in February.
Thanks for reading CBS NEWS.
Create your free account or log in
for more features.